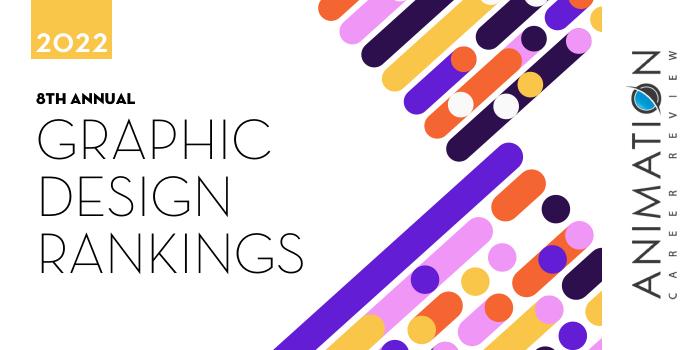 What are the top Hawaii graphic design schools for 2022?
Top Graphic Design School Programs in Hawaii - 2022 College Rankings

| Ranking | School | City |
| --- | --- | --- |
| 1 | University of Hawaiʻi at Mānoa | Honolulu |
| 2 | Brigham Young University – Hawaii | Laie |
Our 2022 ranking of the top graphic design school programs in Hawaii. For an explanation of the ranking criteria, click here.
1. University of Hawaiʻi at Mānoa, Honolulu, Hawaii

The Department of Art and Art History at University of Hawaiʻi at Mānoa (UH Mānoa) has BFA and MFA Programs that offer specialization options such as Graphic Design, Electronic Art, and Printmaking. Housed in the College of Arts, Languages, and Letters, the programs provide access to digital imaging equipment, multimedia workstations, papermaking studios, darkrooms, presses, and shooting studios.
The BFA Program requires a 21 credit hour minor, 21 credits of studio courses in a chosen media-specific program, 15 credits of art electives, 12 credits of Studio and Art History core courses, and 12 credits of upper level Art History courses. Typography, Design: Studio I Lab, Electronic Arts Studio, Printmaking, and Design: Production Techniques are just a few course examples. During the final year of the program, students will complete the BFA Capstone Seminar, where they will produce works and help organize the annual BFA Exhibition. To graduate from the UH Mānoa BFA Program, students will also complete the BFA Graduation Portfolio including 10-12 digital images of artwork, a paper, resume, and image inventory.
The MFA Program at University of Hawaiʻi at Mānoa is the only program of its kind in Hawaiʻi. Consisting of 60 credit hours completed over three years, the MFA requires 24 Graduate Studio Seminar credits, 15 elective credits, 12 Thesis credits (Thesis), six Art History credits, and a three-credit Interdisciplinary Seminar. The UH Mānoa MFA Program culminates with a Thesis Exhibition, Thesis Paper, and Oral Defense.
The University of Hawaiʻi at Mānoa is accredited by the Senior College and University Commission of the Western Association of Schools and Colleges (WSCUC). Established in 1907 and serving close to 19,100 students, UH Mānoa is the oldest and largest of the 10 University of Hawaiʻi campuses. Nearly 250 academic programs and areas are available at the bachelor's, master's, professional, and doctoral levels. Academic programs at University of Hawaiʻi at Mānoa are housed in 15 colleges and schools.
2. Brigham Young University – Hawaii, Laie, Hawaii

The Faculty of Arts & Letters at Brigham Young University – Hawaii (BYU—Hawaii) houses the Visual Arts Program, which consists of BA and BFA degrees in Visual Arts, a BA in Art Education, and three 15 credit hour Minors in Painting, Sculpture, and Visual Arts. The BA and BFA in Visual Arts offer a Graphic Design Concentration consisting of 63 credit hours.
Course examples across pathways include Drawing and Design Principles, Digital Design, Branding, Packaging Design, Motion Graphics, Fundamentals of Web Design and Technology, Publication Design, Typography, Interaction Design, and Entrepreneurship and Small Business Management.
Thesis Level coursework for the BFA Program consists of 12 credit hours. Students will complete the Internship in Visual Art, Artist Portfolio Production, BFA Thesis Research, and the BFA Thesis Studio (Graphic Design). As non-BFA candidates, BA students will complete the Artist Production Portfolio only.
Graduates of the BYU—Hawaii Visual Arts Programs are prepared for positions in advertising, book publishing and design, packaging, digital and print media, branding, exhibit design, public relations, web design, and UI/UX design, among others.
Brigham Young University–Hawaii is accredited by the WASC Senior College and University Commission (WSCUC). Established in 1954, BYU—Hawaii is Part of the Church Educational System (CES) of The Church of Jesus Christ of Latter-day Saints. With 3,200 students representing over 70 countries, BYU—Hawaii offers 37 majors, 61 minors, and 10 certificate programs across seven faculty units including Arts & Letters; Business & Government; Culture, Language & Performing Arts; Education & Social Work; Math & Computing; Religious Education; and Sciences.