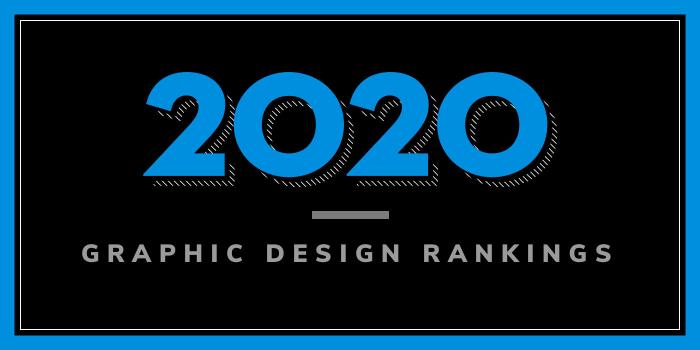 What are the top graphic design school programs in Indiana for 2020?
Top Indiana Graphic Design School Programs - 2020 College Rankings

| Ranking | School | City |
| --- | --- | --- |
| 1 | Indiana University-Purdue University Indianapolis | Indianapolis |
| 2 | University of Notre Dame | Notre Dame |
| 3 | Indiana University | Bloomington |
Our 2020 ranking of the top graphic design school programs in Indiana. For an explanation of the ranking criteria, click here.
1. Indiana University-Purdue University Indianapolis, Indianapolis, Indiana

Established in 1969, Indiana University-Purdue University Indianapolis (IUPUI) was created after Indiana University (est. 1891) and Purdue University (est. 1869) merged their numerous programs and schools. Today, across the system, the school serves more than 45,000 students from 50 states and 142 countries, enrolled in 350 undergraduate, graduate, and professional programs. Seventeen schools grant degrees in Engineering, Health Sciences, Liberal Arts, Life Sciences, and more.
The Herron School of Art + Design at Indiana University-Purdue University offers BFA and MFA degrees in Visual Communications Design (VCD). BFA program highlights include access to collaborative classrooms and eight VCD studios, the opportunity to enhance the degree with a Minor in Book Arts or Studio Art and Technology, and classes taught by faculty who are working professionals in the field. VCD students also have access to research and studio spaces including the Think It Make It Lab, woodshops, photo lighting studios, book arts studio, and the Herron Art Library.
The final semester of the BFA program culminates in a capstone project that students develop with a focus on either service experience or digital experience design. A shared senior exhibition is also part of the final semester.
The MFA in VCD "focuses on forms of inquiry and actions involved in designing," says the school. The program is "experiential, involving both group and individual projects." In seminars, methods, and action research studios, students will develop knowledge, skills, and practices that will be applied to the final thesis research project. Course highlights for the program include Methods for Design Research, Seminar: Leadership in Design Practice, Collaborative Action Research in Design, Thesis Writing, and Methods for Design Synthesis.
Herron VDC alumni have landed positions at "powerful" companies such as Google, Humana, Samsung Research America, and many others.
2. University of Notre Dame, Notre Dame, Indiana

University of Notre Dame was founded in November 1842. The school serves just over 12,600 students enrolled hundreds of majors and programs in eight colleges and schools. The College of Arts and Letters houses the Department of Art, Art History & Design, home of the Design Division, which offers degree programs leading to the MFA, BFA, and BA degrees in Design. Degree Concentrations in the Division include Industrial Design and Visual Communication Design.
Visual Communication Design (formerly Graphic Design) "supports the idea that a designer can make a difference not only in the strategic plan of a business but also in the world," says the school. "During their time on campus, students develop projects that aspire to positively influence the lives of culturally diverse people, critique the ethical dimensions of contemporary culture, and give visual form to complex social issues." Students in the program can expect to take courses such as Type & Icon, Web Design, Motion Design, Interaction Design, Social Design: Initiatives, Challenges & Innovation, Product Design, Package Design, and Visualization of Data. Seminars are part of the programs, as well as study abroad in London or Rome, and internships at design firms in the Chicago area and across the country.
Graduates of the Graphic Design Programs at University of Notre Dame have a wide variety of career opportunities. Graduates have established careers in book design, print design, motion design, environmental graphic design, advertising, type design, interaction design, experience design, web design, illustration, and animation.
3. Indiana University Bloomington, Bloomington, Indiana

Founded in 1820, Indiana University Bloomington (IU) is the flagship campus of IU's seven campuses and two regional centers statewide. The school serves nearly 91,000 students (university-wide) enrolled in more than 550 academic programs and more than 200 undergraduate majors through 16 degree-granting colleges and schools. The School of Art, Architecture + Design (SOAAD) offers 14 areas of study. Among them is Graphic Design.
The Graphic Design at School of Art, Architecture + Design offers three degree paths—the BA, BFA and MFA in Studio with a Graphic Design Focus. Per the school, in the studio, "students learn the fundamental value of typography, imagery, grids, systems, and more in the course of creating everything from posters and logos to apps and other digital media."
Other program highlights include a mandatory creative core, nationally and internationally recognized visiting artists through the McKinney Visiting Artist Series, and access to The Letterpress Studio, which has 90 cases of wood type, 120 cases of metal type, and more than 50 years of history.