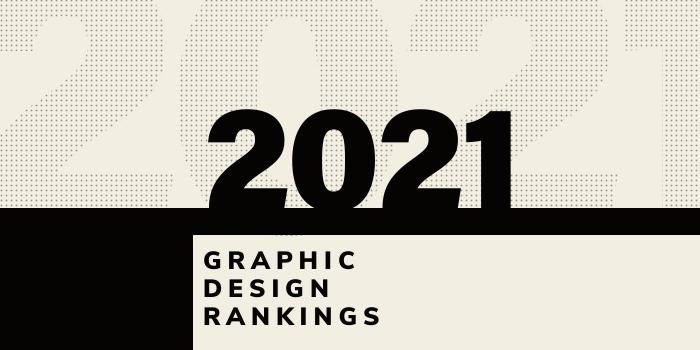 What are the top graphic design school programs in Iowa for 2021?
Top Iowa Graphic Design Schools - 2021 College Rankings

| Ranking | School | City |
| --- | --- | --- |
| 1 | Iowa State University | Ames |
| 2 | Drake University | Des Moines |
| 3 | University of Iowa | Iowa City |
Our 2021 ranking of the top graphic design school programs in Iowa. For an explanation of the ranking criteria, click here.
1. Iowa State University, Ames, Iowa

Founded in 1858, Iowa State University serves 31,825 students enrolled in more than 100 undergraduate majors and over 200 fields of study leading a graduate or professional degree. Programs are offered in eight colleges, two schools, and roughly 150 academic departments. The College of Design houses the Department of Graphic Design, which offers BFA and MFA degrees in Graphic Design, and an MA in Experiential Graphic Design (MAxDG).
The BFA in Graphic Design is a four-year degree consisting of one year in the College of Design Core Design Program, which allows students to experiment with interdisciplinary work at the earliest stages of their college education, make informed degree choices, and apply to multiple programs at the end of the first year. Students in the program will have the opportunity to complete the Junior year Graphic Design Practicum that provides real-world experience with clients such as Habitat for Humanity and the Special Olympics. In their Senior year, students will also complete a summer internship or study abroad experience in College of Design's Rome Program or Graphic Design in Europe.
Other program highlights include travel experiences every semester to design centers across the country and option studios in a variety of graphic design applications. This includes 3D Animation, Branding and Logo Design, Exhibition Design, Motion Graphics, Multimedia, Narrative, Packaging, Publications, Typography, Wayfinding, and Web and E-commerce.
The Graphic Design MFA program consists of 64 credit hours of study. The terminal degree in the field, the MFA produces graduates who are "skilled in communication design and problem solving," says the school, and "adept in the use of visual language, symbology, and interaction." Program highlights include Graphic Design Field Study opportunities including study and tours of museums, galleries, artist and/or designer studios, and participation in the International Study Abroad Program in Western Europe, where students visit art museums, design studios, and educational facilities. 
The MAxGD Program is designed for artists seeking a graphic design specialization with little or no previous experience in the area. This 30 credit hour program "focuses on preparing students for visual communication" and it "provides a comprehensive exposure to all aspects of user experience, including but not exclusive to wayfinding, exhibition design, interaction, information design, and placemaking."
Other program highlights include internship opportunities, participation in senior shows, and study abroad experiences.
2. Drake University, Des Moines, Iowa

Founded in 1881, Drake University was named for Civil War general Francis Marion Drake. The school serves more than 2,800 undergraduates and 1,800 graduate students from 45 states and over 52 countries. More than 90 programs are offered in seven major academic units (colleges). The College of Arts and Sciences houses the Department of Art & Design, home of the Graphic Design Program.
Pathways offered include a BA, BFA, and Minor. Program highlights include access to advanced computer graphic labs with Internet access and current industry software and hardware, professional internship opportunities, and activities with national and local professional organizations, such as AIGA (Drake has a student chapter) and the Art Directors Association of Iowa.
Students in the programs can expect to take courses such as 2D Design, Content & Audience, Digital Media, Form & Concept, Printmaking, Typography, and Web Design. BFA students take part in reviews with Department faculty and have the option of participation in the Senior Exhibition. During the final semester of the program, BFA students take the Capstone Experience - Design Practicum, which involves the design and production of a presentation and digital portfolio and preparation for entry into the design profession.
BA students will complete the Capstone course, which involves the production of a Graphic Design Portfolio. Students in the Minor will complete 21 credit hours of introductory study that will prepare them to pursue further study in Graphic Design.
3. University of Iowa, Iowa City, Iowa

Founded in 1847, the University of Iowa is the state's oldest institution of higher education. The school serves more than 31,000 students enrolled in over 200 areas of study in 13 colleges and academic units. The College of Liberal Arts and Sciences offers 68 majors to 17,900 students and it houses the School of Art and Art History (est. 1936). Here, aspiring graphic designers can earn a BFA with a Major in Media, Social Practice & Design (MSPD). MA and MFA degrees in MSPD are also available.
The BFA program includes Graphic Design, Intermedia and Photography. The MA and MFA offer a Concentration in Graphic Design.
The BFA program requires a minimum of 120 semester hours, including 62 semester hours in the major. The program "provides a foundation in art history as well as an understanding of the formal traditions and contemporary practices in studio art," says the school. BFA students will complete the requirements of the BA Art degree, as well as completing additional art hours and studio art coursework requirements." BFA students will select a studio art discipline from within one of the four areas. Among them is MSPD with Graphic Design.
"The undergraduate experience in Design begins with fundamental concepts and principles of composition, color, and typography. Throughout the curriculum, these principles are combined with contemporary practices of interactive, web, experimental, and environmental design—ensuring a holistic design experience."
"Design studios are fully equipped with the latest hardware and software needed to prepare students to fully realize their creative vision through the use of contemporary processes. A robust offering of courses in print design and web/interactive design allows students to pursue a plan of study most appropriate to their individual creative interests."
The graduate programs focus on the "development of individualized, advanced design thinking and design education processes." Program highlights include shared Graduate Graphic Design Studio space, teaching and research assistantship opportunities, visiting speakers, and graduate workshops. Thanks to the schools "unique" teaching and assistantships, past graduates of the Graphic Design MFA program now hold teaching positions at national and international colleges and universities.