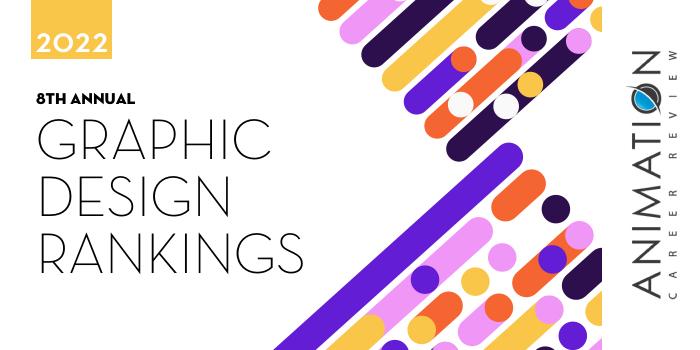 What are the top Iowa graphic design schools for 2022?
Top Graphic Design School Programs in Iowa - 2022 College Rankings

| Ranking | School | City |
| --- | --- | --- |
| 1 | Iowa State University | Ames |
| 2 | University of Iowa | Iowa City |
| 3 | University of Northern Iowa | Cedar Falls |
Our 2022 ranking of the top graphic design school programs in Iowa. For an explanation of the ranking criteria, click here.
1. Iowa State University, Ames, Iowa

The College of Design at Iowa State University (Iowa State or ISU) houses the Department of Graphic Design (GD), which offers the only public BFA in Graphic Design in the State of Iowa. At the graduate level, ISU offers MA and MFA degrees in Graphic Design. In partnership with the Iowa State Virtual Reality Applications Center, the ISU College of Design also offers a dual GD MFA/Human-Computer Interaction (HCI) MS degree. This interdisciplinary program allows students to study HCI, Graphic Design, and other disciplines such as Virtual Reality and Game-Based Learning.
Course examples for the GD MFA/HCI MS include Graphic Design and Behavioral Change, User engagement, Visual Design for HCI, Virtual Worlds and applications, Evaluating Digital Learning Environments, Python Application Development in HCI, Change by Design: Disruptive Innovation, Foundations in Game Based Learning, Computer Graphics and Geometric Modeling, and Emerging Practices in HCI. Dual degree students will also complete Graphic Design Studio, Thesis Preparation, and Graduate Thesis Studio I-II.
Accredited by the National Association of Schools of Art and Design (NASAD), all ISU Graphic Design pathways provide access to internships and other opportunities to gain work experience prior to graduation. BFA students also have access to study abroad experiences in the College of Design's Rome Program or Graphic Design in Europe.
To qualify for admittance into the BFA Program, students must complete College of Design's one-year Core Design Program. This program allows students to experiment with interdisciplinary work, while preparing for entry into the BFA. The curriculum for the Graphic Design BFA explores digital media, print, environmental graphics, and motion. Throughout the program, students will have the opportunity to travel to design centers across the U.S. and engage in studios in design applications such as 3D animation, publications, web and e-commerce, branding and logo design, motion graphics, multimedia, and more.
All BFA students will complete Graphic Design I-V and Professional Practices to graduate. Within six months of graduating, 95% of ISU's BFA graduates are employed or continuing their education.
The MA in Graphic Design is an Experiential Graphic Design (MAxGD) Program that requires 30 credit hours to graduate. The program is designed for students with little to no experience in graphic design. The MAxGD explores areas such as interaction, information design, wayfinding, placemaking, and exhibition design. Course examples include Audience & Perception, Seminar: Design Humanics: Sensory Perception & Ergonomic Factors, and Design & Cultural Semiotics. Students will also complete two Graphic Design Graduate Studios.
The ISU Graphic Design MFA is a terminal degree that requires a minimum of 60 credits to graduate. Students in the program may choose an elective focus area outside of graphic design and they will work closely with faculty to complete the MFA Graduate Thesis. Seminars and studios are also part of the program.
For graduates receiving degrees from August 2020 to May 2021, 100% were employed or continuing their education within six months of graduation.
Iowa State University is accredited by the Higher Learning Commission (HLC). Founded in 1858, the school is the nation's first designated land-grant institution. Iowa State serves just over 30,700 students enrolled in more than 100 undergraduate majors and over 200 fields of study leading a graduate or professional degree. Programs at Iowa State University are housed in eight colleges, two schools, and around 150 academic departments.
2. University of Iowa, Iowa City, Iowa

Established in 1900, College of Liberal Arts and Sciences (CLAS) at University of Iowa (UI) serves nearly 17,900 students, making it the school's largest academic college. CLAS students have access to 68 majors across dozens of departments, divisions, and schools. The CLAS School of Art and Art History was established in 1936 and serves more than 600 students enrolled in BA, BFA, MA, MFA, and PhD programs. The program for Graphic Designers is housed in the School of Arts' Studio Art Division.
Leading to BA or BFA in Studio Art with a Graphic Design Focus, the program explores color and composition, environmental design, typography, print design, experimental design, interactive design, and web design. Students will complete classwork and a series of design projects in the Division's Design Studio. The UI Studio Art Program culminates with a final project that will be presented at the Senior Show.
Graduates of the Studio Art Programs at University of Iowa are prepared for to pursue positions such as Graphic Designer, Branding Logo Designer, Book Illustrator, Sketch Artist, and Commercial Artist, among others.
University of Iowa accredited by the Higher Learning Commission (HLC). Founded in 1847 and serving more than 31,200 students, UI is the state's oldest university and one of the largest. Students at University of Iowa have access to 200 areas of study across 12 academic colleges.
3. University of Northern Iowa, Cedar Falls, Iowa

The Graphic Design Major at University of Northern Iowa (UNI) provides opportunities to complete cooperative education experiences and/or an internship. Housed in the College of Humanities, Arts and Sciences' Department of Art, the Graphic Design Program leads to BA or BFA.
All Department of Art students will complete the Foundations Sequence—a one-year program. That consists of 18 credit hours including Drawing I-II, 2D Concepts, 3D Concepts, and Survey of Art History II.  Graphic Design students will take courses such as Graphic Design I-II, Printmaking I: Strategies, Printmaking II: Applications, Creative Photography I: Digital Photography, Creative Photography II, Seminar: Critical Issues in Contemporary Art, and Professional Practices. During the final year of the program, students will work on their final projects and portfolios.
Graduates of the UNI Graphic Design Program work in Advertising, Design, Publishing, Marketing, Public Relations, and many other areas.
University of Northern Iowa is accredited by the Higher Learning Commission (HLC). Founded in 1876 as a teacher education school, UNI is one of Iowa's three public universities. University of Northern Iowa serves around 9,230 students enrolled in more than 90 degree programs and 160+ areas of study in four colleges.