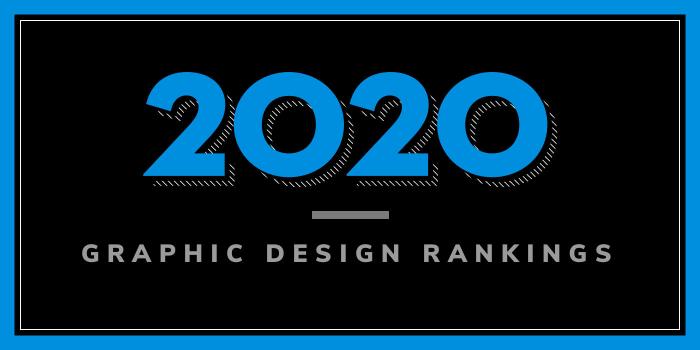 What are the top graphic design school programs in Kentucky for 2020?
Top Kentucky Graphic Design School Programs - 2020 College Rankings

| Ranking | School | City |
| --- | --- | --- |
| 1 | Northern Kentucky University | Highland Heights |
| 2 | Eastern Kentucky University | Richmond |
| 3 | Murray State University | Murray |
Our 2020 ranking of the top graphic design school programs in Kentucky. For an explanation of the ranking criteria, click here.
1. Northern Kentucky University, Highland Heights, Kentucky

Founded in 1968, Northern Kentucky University (NKU) serves 14,795 students enrolled in 90 bachelor's degrees, two associate degrees, 24 graduate programs, one Juris Doctor, a Doctor of Education in Educational Leadership and a Doctor of Nursing Practice degree. Programs are offered through eight colleges and schools. The College of Arts and Sciences houses the School of the Arts, which offers BA and BFA degrees with a Visual Communication Design Track.
The BA is a general studies degree that the school says, "teaches the student about design from a broad point of view." The program requires a minor or an area of concentration outside of the visual arts. The BFA is a professional degree comprising advanced, specialized coursework, in-depth portfolio development, the senior capstone project and exhibition, and a design internship requirement.
Course highlights for Track include Computer Graphics for Design, Information Design, Interaction Design for Visual Communication Design, Motion Design, Printmaking, Screen Printing, Techniques in Visual Communication Design and Typography I-III.
Students in both programs have access to the Visual Communication Design computer labs and studio spaces located in the Fine Arts Center. Facilities are equipped with "high quality input and output devices, including digital projectors, flatbed and slide scanners, and color and black-and-white laser printers," and "the latest versions of industry-standard software." A letterpress facility "honors historical processes where students can work out ideas for artist bookmaking, design and printmaking."
NKU Visual Arts graduates are prepared to seek careers in Graphic Design (Advertising, Corporate), Digital Imaging, Book Illustration, Multi-Media Design, Publishing, Exhibition Design, Font Design, Package Design, Technical Illustration, User Interface Design, Urban Graphics Design, Web Design, and many others.
2. Eastern Kentucky University, Richmond, Kentucky

Founded in 1906, Eastern Kentucky University (EKU) serves nearly 17,000 students from all 50 states and 36 countries. The school offers nearly 100 programs of study with dozens of concentrations. The EKU Department of Art & Design offers a BFA with a Concentration in Graphic Design. The program begins with Introduction to Graphic Design where students are "introduced to the field of graphic design and its conceptual and technical makeup," says the school. It is within this course that student portfolios are reviewed to determine enrollment for upper level graphic design courses and subsequent acceptance into the BFA in Graphic Design program.
Students in the BFA program will "develop their creative talents and technical skills to become a graphic designer in advertising agencies, design firms, in-house art departments of magazines and newspapers, book publishers, commercial printing firms, freelance and open opportunities for admission to graduate school and other creative venues."
Graduates of the program are working as artists, designers, teachers and entrepreneurs with  companies such as YouTube, Google, Bullhorn Creative, Born, Zeal 40: The Creative Agency, Social Fly, Occulus Studios, Tiffany & Co., Public and Private Schools (Kentucky and beyond), Foundry 72, Iris Creative Company, Big Echo Creative, Lexmark, Creative Alliance for Arts Education, Portsmouth Metro, Magazine -OH, and Landor.
3. Murray State University, Murray, Kentucky

Founded in 1922, Murray State University serves more than 19,500 students enrolled in more than 120 programs in six academic colleges and schools, five regional campuses and an Online Learning Division. The College of Humanities and Fine Arts houses the Department of Art & Design, which offers a BA, BFA and BS degrees in Studio Art with a Concentration in Graphic Design.
Students in the program will take Introduction to Graphic Design I: Digital Art, followed by Graphic Design II thru VII and Web Design. Graphic Design II is an Introduction to type and image production for graphic design. Students learn traditional and computer based problem-solving techniques. In Graphic Design III students are introduced to layout and design systems, and in Graphic Design IV, system design is covered. The Senior Portfolio is covered in Graphic Design V and additional refinement of graphic techniques, discussion, and criticism highlight Graphic Design VI. An emphasis on individual investigation concentrating on producing a unified body of work suitable for a portfolio or professional show is also part of the course. Graphic Design VII is an advanced specialization that builds from Graphic Design VI.
Elective Courses are regularly offered on the topics of Illustration, Advanced Web Design, Motion Graphics and Animation, Package Design, Typography, and Poster Design.