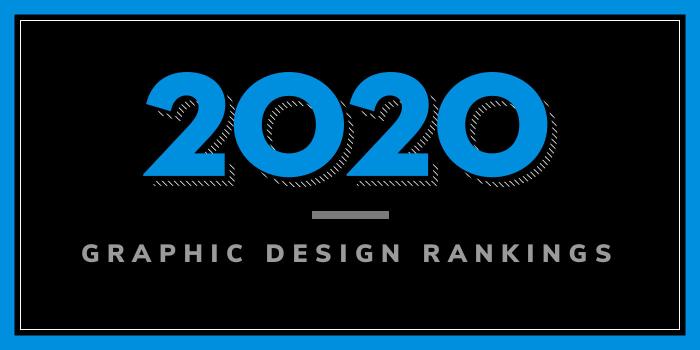 What are the top graphic design school programs in Michigan for 2020?
Top Michigan Graphic Design School Programs - 2020 College Rankings

| Ranking | School | City |
| --- | --- | --- |
| 1 | Michigan State University | East Lansing |
| 2 | College for Creative Studies | Detroit |
| 3 | Ferris State University | Grand Rapids |
Our 2020 ranking of the top graphic design school programs in Michigan. For an explanation of the ranking criteria, click here.
1. Michigan State University, East Lansing, Michigan

Founded in 1855, Michigan State University (MSU) serves around 50,350 students from 142 countries, every state in the United States and every county in Michigan. MSU students have access to more than 200 programs across 17 degree-granting colleges. The College of Arts & Letters, Department of Art, Art History, and Design, offers an MFA that allows students to select a track such as Graphic Design, and a BFA in Graphic Design that offers the unique opportunity for students to gain real-world design experience by offering design services to the community.
The school says "MSU's Design Center in the Department of Art, Art History, and Design works with internal and external clients to effectively communicate the client's messages in a professional manner. From logos to packaging, and brochures to websites, Design Center has worked on a variety of projects, each specifically targeted to address the goal and personality of an individual client."
Undergraduate students who "exemplify creativity, dedication, and professionalism in the Graphic Design Program" are selected to join the Design Center creative team each year.
Other program highlights include the opportunity to select concentration courses structured to address several career options within the discipline, internship opportunities, AIGA membership, and the Annual Visiting Artist & Scholar Lecture Series. Recent lecturers include Massimo Vignelli, Martin Venezky, Ben Fry, Nancy Skolos & Tom Wedell, James Victore, Andrew Blauvelt, Jim Sherraden of Hatch Showprint, Stuart Bailey, Jan Wilker, Cheryl Towler Weese, Hans Allemann, and Karen Cheng.
Graduates of the Graphic Design Program at MSU hold positions as creative directors, art directors, graphic designers, freelancers, and video editors with design firms, advertising agencies, production companies, publishing companies, and in-house design offices. Career concentrations include identity system, environmental signage and exhibition, magazine and book, web site, software interfaces, film titles and broadcast television graphics, typeface, packaging, poster, corporate branding, and retail design, etc.
2. College for Creative Studies, Detroit, Michigan

Founded in 1906 as the Detroit Society of Arts and Crafts, the College for Creative Studies (CCS) serves more than 1,400 students enrolled in over a dozen degree programs across 14 academic departments. With an enrollment of 114 students, the Graphic Design Department is one of the top five largest departments at CCS. Degree options for aspiring graphic designers include a BFA in Communication Design (Graphic Design), Interaction Design or Motion Graphics and MFA degrees in Interaction Design and Integrated Design. Degrees that complement Graphic Design include BFAs in Advertising: Copywriting, Advertising: Design and Fine Arts.
All students have the opportunity to study abroad for a semester or a year in places such as Italy, Austria, Germany, Mexico, Paris, Australia, and more. Graduates of the Design programs at CCS are prepared to work in Graphic Design, Editorial Design, Environmental Design, Information Design, Interactive Design, Package Design, Publication Design, Web Design, and many others.
3. Ferris State University (KCAD), Grand Rapids, Michigan

Founded in 1928, Kendall College of Art and Design (KCAD) is one of the eight colleges of Ferris State University. Founded in 1884 as Big Rapids Industrial School, Ferris State University began its 2017-2018 academic year with a total enrollment of 13,798 students across all campuses, including 9,860 on the main campus in Big Rapids. Ferris offers more than 190 educational programs through its eight colleges.
Kendall College of Art and Design serves around 1,071 students. The school prepares students for leadership in the visual arts, design, art history, and art education through 16 BFA programs, one BS program, eight graduate MA and MFA programs, and two certificate programs. Among KCAD's undergraduate programs is the BFA in Graphic Design. The school says students will begin the program by "exploring foundational design elements such imagery and visualization; typography and voice; the power of color, composition, and grid; and concept and content development; creating meaningful messages and bringing stories to life that challenge, educate, inspire, and entertain."
Course highlights Advertising Design, Branding-Identity-Promotion, Concept Development, Digital Prepress, Graphics Studio, New Media Design, Package Design, Publication Design, and Typography. Other program highlights include an integrative learning environment, instruction using the latest industry-standard software applications, collaborative projects, critique and presentation of ideas and finished work, and professional experience such as an internship, study away experience, or course-driven professional project.
Students will also benefit from the Graphic Design program's "strong ties" to local chapters of the American Institute of Graphic Arts (AIGA), the American Advertising Federation (AAF), and the Interaction Design Association (IxDA)." Access to industry interactions, guest speakers, design forums, and other events hosted by Design West Michigan (a KCAD organization that explores and advocates for design as an economic building block in the region) are other program highlights.
Graduates of KCAD's Graphic Design Program are positioned to continue their education at the graduate level or seek positions in a wide variety of areas such as advertising, branding, and design or in-house for corporations or non-profits, and freelance or contract work. Some graduates launch their own successful businesses, while others land positions in highly specialized fields such as UI/UX design, packaging, and publishing.