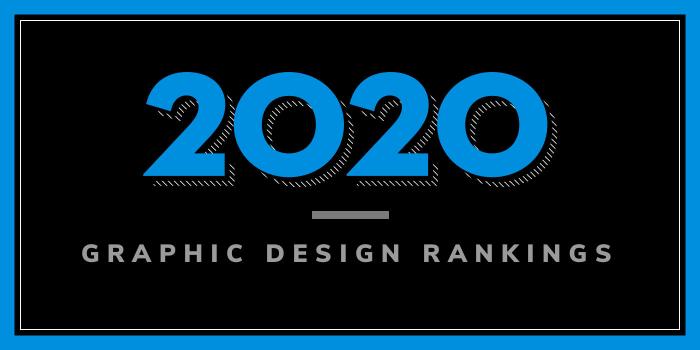 What are the top graphic design school programs in Mississippi for 2020?
Top Mississippi Graphic Design School Programs - 2020 College Rankings

| Ranking | School | City |
| --- | --- | --- |
| 1 | Mississippi State University | Starkville |
| 2 | University of Southern Mississippi | Hattiesburg |
| 3 | Jackson State University | Jackson |
| 4 | University of Mississippi | Oxford |
Our 2020 ranking of the top graphic design school programs in Mississippi. For an explanation of the ranking criteria, click here.
1. Mississippi State University, Starkville, Mississippi

Mississippi State University (MSU) was created by the Mississippi Legislature in 1878 as a land-grant college. Comprised of eight colleges, MSU offers more than 160 degrees, including 14 master's degrees in 69 programs, an educational specialist degree in eight programs, and doctoral degrees in 44 programs. MSU Also offers 14 graduate certification programs. The state's leading research university, the school serves more than 22,000 students.
The College of Architecture, Art and Design houses the Department of Art—the state's largest undergraduate studio art program. The Department offers a BFA in Studio Art with a Concentration in Graphic Design. The 123 credit hour program consists of a Foundation Program, Survey Program, Art History and Theory Program, the Concentration Core, and Concentration Electives.
Course highlights include Three-Dimensional Design, Printmaking Survey, Graphic Art Design I & II, The Art of Typography and Layout, Advertising Design, Advanced Studio – Graphic Design, Graphic Design for the Internet, Illustration, Digital Photography, Advanced Print Production, Introduction of Multimedia: Design and Authoring, and Advanced Studio - Computer Art and Design. An optional internship is offered and all Senior Graphic Design students are required to present a portfolio and present an exhibition. These final presentation requirements are fulfilled in capstone courses.
2. University of Southern Mississippi, Hattiesburg, Mississippi

Founded in 1910, the University of Southern Mississippi (USM) serves more than 14,000 students enrolled in more than 100 programs in four colleges and dozens of schools. The College of Arts and Sciences houses the School of Performing and Visual Arts, which offers a BFA in Art (Graphic Design) and a Minor in Graphic Design.
The 124 credit hour BFA program consists of Art Foundations in the first year, which includes studio courses in drawing, two and three-dimensional design, and color theory. Advanced studio courses and courses in art history follow. Course highlights include Digital Page Layout, Graphic Design/Typography, Digital Imaging, Graphic Design History, DIgital Visualization, Graphic Design/Presentation, Illustration, Graphic Design/Production, Graphic Communication, and Interactive Design. Students will also complete Graphics Design Portfolio (ART444) and Graphic Communication Project (ART 448).
A unique component of the Graphic Design program is the opportunity to select courses from several areas including Dance, Music, Theater, and other areas of Art. Options include The Enjoyment of Music, Art Appreciation, Theatrical Expressions, and Dance Appreciation.
Graduates of the program go on to establish careers in graphic design, entertainment, marketing, advertising, and more.
3. Jackson State University, Jackson, Mississippi

Founded in 1877 as Natchez Seminary, Jackson State University (JSU) serves 7,020 students enrolled 44 bachelor degree programs and more than 50 graduate degree programs in five colleges and five locations. The College of Liberal Arts houses the Department of Art and Theatre, which offers a BFA In Graphic Design that the school says, "prepares student designers for many exciting employment opportunities." Students in the program "work with teachers who are themselves professional practitioners to learn how to design for print, interaction, and experience design."
The program begins with a "thorough art and design foundation, including intensive drawing, classes in art history, and introductory experiences in various fine arts media." Upon completion of foundations, students will move on to coursework in computer graphics, advertising art, and computer aided design.
Students have access to the Department of Art computer labs, complete with image generation, typography, and multimedia capabilities, using current industry standards in software and hardware, scanners, and printers.
During the final years of the program, student designers will complete an internship and several Junior and Senior Graphic Design Studios. Portfolio Development is also part of the program. This course "prepares students to meet the challenges of professional practice within the arts." Components of the class include portfolio development, building a resume, writing an artist's statement, and strategies for a web presence, grant funding, self-promotion, marketing strategies, and presentation. The Senior Exhibition is also highlighted.
4. University of Mississippi, Oxford, Mississippi

Founded in 1848, the University of Mississippi, better known as Ole Miss, is Mississippi's flagship university. The school serves more than 24,000 students enrolled in hundreds of programs in 15 academic divisions. The Department of Art & Art History offers a BFA in Graphic Design. Students in the program take courses in Typography, Print Design, Package Design, Web and Animation, along with a series of related studio courses such as Printmaking, Photography and Digital Video.
Graduates of the program go on to successful careers such as as Art Directors, Content Developers, Interface Designers, Brand Identity Developers, Package Designers, Logo Designers, Creative Directors, and Graphic Designers.