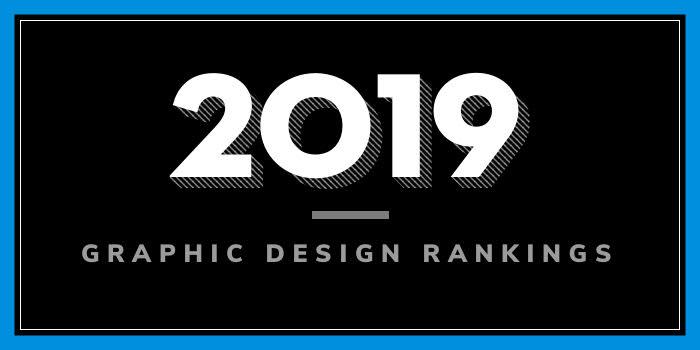 Top 10 Graphic Design School Programs in New York - 2019 College Rankings

| Ranking | School | City |
| --- | --- | --- |
| 1 | Parsons The New School for Design | New York |
| 2 | Pratt Institute | Brooklyn |
| 3 | Cooper Union | New York |
| 4 | School of Visual Arts | New York |
| 5 | Rochester Institute of Technology | Rochester |
| 6 | Fashion Institute of Technology | New York |
| 7 | Queens College | Queens |
| 8 | Rensselaer Polytechnic Institute | Troy |
| 9 | Fordham University | Bronx |
| 10 | Syracuse University | Syracuse |
Our 2019 rankings of the top 10 graphic design school programs in New York. For an explanation of the ranking criteria, click here.

1. Parsons The New School for Design, New York, New York
Founded in 1896, Parsons The New School for Design is home to nearly 5,500 students enrolled in 27 undergraduate, graduate, and associate degree programs. Parsons houses five schools, including the School of Art and Design History and Theory, the School of Art, Media, and Technology (AMT), the School of Constructed Environments, the School of Design Strategies, and the School of Fashion. The School of Art, Media, and Technology offers several degree programs for aspiring graphic designers. Offerings include an AAS in Graphic Design, a BFA in Communication Design, and an MPS in Communication Design.
The AAS program provides a "solid foundation in the traditional practices and concepts of graphic design," while the BFA covers typography and interaction. Sponsored projects are in the areas of publication, interaction design, branding, advertising, type design, information design, motion graphics, and environmental design.
The one-year, 30 credit hour MPS program offers a concentration in Digital Product Design. Per the school, the program "combines instruction in advanced interaction design with coursework that develops your user-experience, design-thinking, and collaboration abilities." Students will graduate with "industry-ready conceptual and front-end development skills and a network of design professionals to help" them "advance in or enter a rapidly growing field." Career opportunities include Interaction Design, User Experience (UX) Design, Digital Product Design, and Product Management, to name a few.
Note that Parsons also offers a Graphic and Digital Design Certificate through its continuing education department. The program, which consists of six courses, can be completed online or through a combination of online and on-campus courses.

2. Pratt Institute, Brooklyn, New York
Founded in 1887, Pratt institute is home to more than 4,800 students enrolled in more than 20 undergraduate degree programs, 25+ graduate degree programs, and a variety of Certificate and Minor programs across five schools and The Center for Continuing and Professional Studies. Founded in 2014, The School of Design offers "up to four of Pratt's oldest and most esteemed disciplines," including Communications Design, Fashion Design, Industrial Design, and Interior Design.
Per the School of Design, the Communications Design program is the "the only program in the country that recognizes and embodies the convergence and integration of Illustration, Advertising, and Graphic Design as the primary forces for the visual expression of ideas." Students may Concentrate in any of three areas (Illustration, Advertising Art Direction, Graphic Design). The undergraduate program for aspiring graphic designers leads to a BFA in Communications Design with a Graphic Design Emphasis.
The School of Design also houses the Graduate Communications Design Department, which also offers an MFA in Communications Design and an MS in Package Design.
For students who are not yet ready to commit to a degree program, the School of Continuing and Professional Studies (SCPS) offers Certificate Programs in Digital Design including Graphic Design, Computer Graphics, Motion Graphics and others. These programs may be taken individually or "stacked," producing an "accelerated path to completion." Like the undergraduate and graduate Communication Design programs, Certificate programs offer the opportunity to complete an internship. 
Students in all programs will have the opportunity to enroll on one of more than 20 study abroad programs and international exchange programs in over a dozen locations such as Florence, Milan, Copenhagen, London, and Tokyo.

3. Cooper Union, New York, New York
The Cooper Union for the Advancement of Science and Art (CU) was founded in 1859 by inventor, industrialist and philanthropist Peter Cooper. The school offers programs in the areas of Art, Architecture and Engineering, and courses in the Humanities and Social Sciences. With nearly 1,000 students enrolled (2017-2018), CU art student's account for 32% of the student body.
The School of Art at Cooper Union offers a flexible BFA in Art with a Specialization in Graphic Design. Students in the program may take elective studio classes and seminars, offered on a rotating basis, they may choose to focus their work in one or more areas of specialization, and they may enroll in advanced studio classes with the same course number multiple times. Students are also "encouraged to follow an integrated approach by selecting from various areas while observing a prerequisite system designed to allow in-depth study in specific disciplines." Other program highlights include Internship opportunities and study abroad opportunities.

4. School of Visual Arts, New York, New York
Founded in 1947 as "Cartoonists and Illustrators School," School of Visual Arts (SVA) serves nearly 4,300 students from across the U.S. and abroad. The school offers 11 undergraduate and 21 graduate degree programs in areas ranging from fine arts and graphic design to filmmaking and photography. The programs at SVA lead to a BFA, MFA, MA, MAT or MPS degree.
Offerings for aspiring graphic designers include a BFA in Graphic Design that consists of 72 credits of studio art courses, 30 credits in humanities & sciences, 12 in art history, and six elective credits. An internship is part of the program, as well as the opportunity to focus in Package Design, Editorial Design, Information Graphics, Corporate Identity, Publication Design, CD Packaging, Book Jacket Design, Environmental Design, or Website Design.
Students who would like to earn an advanced degree have several options including an MFA in Design and an MFA Design/Designer as Author + Entrepreneur. Per the school, the MFA in Design "emphasizes entrepreneurship as an alternative to conventional practice, and as a means to raise the level of design expertise and achievement. It teaches "a broad set of visual, verbal and textual approaches as foundation for design, and focuses on "creation to optimize the designer's abilities to rise to the next professional level."
The MFA Design/Designer as Author + Entrepreneur Program "was the first in the country to emphasize an entrepreneurial course of study that raises the level of design expertise and achievement." The program is "suited for students and professionals with backgrounds in graphic design." The school also encourages "those with environmental, product, Web, interaction design, film and photography backgrounds who are interested in further developing their ability to create content of value."
All graduate students have access to SVA MFA studios, which are open 24 hours a day and "designed to simulate an operational design/media firm with spacious work-stations that allow for individual and collaborative work."

5. Rochester Institute of Technology, Rochester, New York
Founded in 1829, Rochester Institute of Technology (RIT) serves more than 19,000 across nine colleges emphasizing career education and experiential learning. The school, which has global locations in China, Croatia, Dubai, and Kosovo, offers several programs for aspiring graphic designers. Programs include a BFA in Graphic Design and an MFA in Visual Communication Design.
Offered through the College of Art and Design, School of Design, the BFA integrates major courses, studio and free electives, and liberal arts, as well as aspects of business, professional practices, computer-based skills, collaborative projects, and workflow. Students can expect to take courses such as 2D and 3D Design, Time-Based Design, Interactive Media Design, Web and User Interface Design, Branding and Identity Design, Design Systems and Methodology, and Experiential Graphic Design. All students in the BFA program will complete a portfolio and Senior Capstone Project.
The MFA in Visual Communication Design (VCD) is a 60 credit hour program composed of courses in Communication Design, Interactive Design, and Motion and 3D Digital Design. In addition, students are required to take Design History Seminar, Design Theory and Methods Seminar, and Professional Practices. Per the school, "seminars explore cross-disciplinary principles, theories and methods that can be used by designers. Through selected readings from current periodicals, critical writing, hands-on involvement, presentations and guest lectures, students will broaden their awareness of topics such as systems thinking, human factors, semiotic theory, and visual rhetoric."
The MFA in VCD, which enrolls around 100 students, allows all eligible students to participate in an optional co-op program the summer between their first & second years. Some students may have the opportunity to participate during the fall and spring terms.

6. Fashion Institute of Technology, New York, New York
Fashion Institute of Technology (FIT) was established in 1944 as the Fashion Institute of Technology and Design." The institute, which was located on the top two floors of the High School of Needle Trades, opened with just 100 students. Today, the school serves nearly 9,000 students enrolled in dozens of programs in the areas of Art and Design, Business and Technology, and Liberal Arts. The school also offers graduate programs in Art Market Studies, Illustration, and Exhibition and Experience Design, to name a few.
FIT offers a BFA in Graphic Design that highlights courses such as Designing Identities, Typography and Language, Design in the Cultural Context, Color Voyage, Type as Idiom, Graphic Design in Digital Media, Tangible Publication Design, Signage and Graphics, Graphic Design for Packaging, Graphic Design for Toy Designers, and Environmental Graphics.
Per the school, students in the program will work on "real projects for real clients in the Advertising Design Workshop." They will also "gain first-hand experience through internships at major institutions and design firms, including MoMA, Pentagram, the Art Directors Club, and many others." All students will have the opportunity to study abroad in England at the London College of Communication, Chelsea College of Art & Design, or Nottingham Trent University.
The BFA in Graphic Design at FIT concludes with a senior thesis project and a juried design exhibition. Graduates of the program will leave FIT with a "strong portfolio to present to potential employers."

7. Queens College, Queens, New York
Founded in 1937, Queens College (QC) is part of the City University of New York (CUNY) system. The school, which serves more than 19,000 students from nearly 170 countries, offers bachelors and master's degrees in over 170 areas through four Divisions. The Division of Arts and Humanities consists of 11 departments including the Art Department, which offers a BFA in Design with a Concentration in Communication Design and a 21 credit hour Minor in Design.
Per the school, students can "specialize in techniques and approaches that prepare them for a multitude of design-based careers, including graphic designers, software and web developers, animators, marketing and advertising specialists, or product designers." The program also has an "extensive network of internships that allow students to get real-world experience as a designer while receiving college credit and building their resume."
Course highlights include Book Design and Production, Children's Book Illustration, Color and Design, Creative Coding, Digital Animation, Digital Imaging, Digital Moviemaking, Graphic Novel, Pixel-Based Imagery, Publication Design, Storyboarding and Storytelling, and Vector-Based Imagery. Students will also complete a portfolio.

8. Rensselaer Polytechnic Institute, Troy, New York
Established in 1824, Rensselaer Polytechnic Institute (RPI) serves more than 7,600 students enrolled in more than 100 degree programs through five schools. The School of Humanities, Arts, and Social Sciences (HASS) offers three programs for aspiring graphic designers. Pathways include a BS in Communication with a Concentration in Graphic Design, a BS in Electronic Media, Arts & Communication (EMAC) with a Concentration in Graphic Design, and a BS in Design, Innovation, and Society (DIS).
Per the school, the BS in Communication with a Concentration in Graphic Design "prepares students for professional practice and graduate study in creative problem solving for print and electronic media." Students will take courses such as Communications, Information Design, Interactive Design, Moving Type, Social and Corporate Communications, and Type and Image. "The program culminates the fourth year with each major completing a thesis within their courses and submitting a well-designed digital and print portfolio that shows mastery of the competencies required for professional practice. All portfolios will be exhibited, at which time each portfolio will undergo a rigorous review by professional graphic designers."
Graduates of the program "will know how to apply theory to the creation of conventional and unconventional communication objects (that includes but is not limited to advertising campaigns, editorial layouts, corporate communications including annual reports and corporate standards, event announcements, advocacy campaigns, and web pages) that convey information to a target audience."
The BS in EMAC with a Concentration in Graphic Design provides a foundation in Communication Design, along with a unique interdisciplinary curriculum that includes courses in communication as well as in digital art and animation, video, electronic music, and graphic design. Students may enhance their education by adding a minor, dual major, study abroad, internship, or even a co-terminal graduate program.
The BS in DIS is a hands-on, creative design program that is the one of the world's only design programs based in a Science and Technology Studies (STS) Department. The program has a technical option that allows students to gain technical expertise in graphic design, management of product innovation, engineering design, or software design. The program also offers the option to complete a dual major in DIS and Communication/Graphic Design.
Graduates of the BS in DIS program have been hired by companies such as Accenture, Becton Dickenson, Burton Snowboards, Citigroup, GE, Hasbro, John Deere, and L'Oréal. students have also been placed on co-op with Apple, Slingshot, Schick Wilkinson Sword, and GE in the past year.

9. Fordham University, Bronx, New York
Fordham University was established in 1841 as St. John's College. The school serves nearly 15,600 students enrolled in over 60 undergraduate degrees and over 130 graduate degrees and advanced certificate programs through four undergraduate colleges and six graduate schools. Fordham College at Lincoln Center houses the Department of Visual Arts, which offers a BFA in Visual Arts with a Concentration in Graphic Design and a Visual Arts Minor consisting of six courses.
The program consists of a minimum of 10 three-or four-credit courses, in addition to the Common Core (liberal arts). The four core courses in the Visual Arts Major include Art History Introduction: Europe or Asia, Visual Thinking, Drawing I, and one upper-level elective. Options include Graphic Design History, Graphic Design Seminar, and Art, Design, and Politics, to name a few. Graphic Design students will also take Fundamentals of Web Design and Logos, Branding and Presentation.
Other program highlights include access to computer labs and studios including weekends, evenings, and summers, two galleries (Ildiko Butler Gallery and Lipani Gallery) dedicated to solo and two-person senior-thesis shows in the spring, internship opportunities at one of New York's many cultural institutions and companies, and study abroad opportunities in the junior year.
Students also have the opportunity to curate exhibitions, design materials for events, arrange workshops, attend lectures and take field trips. Several student-run clubs offer the opportunity to collaborate with peers on projects.

10. Syracuse University, Syracuse, New York  
Founded in 1870, Syracuse University (SU) serves nearly 22,500 students from all 50 U.S. states and 126 countries. The school offers more than 400 programs across 12 colleges and schools and a graduate school. The S.I. Newhouse School of Public Communication serves approximately 1,900 undergraduates, 200 residential master's degree students, 200 online master's degree students and 13 doctoral degree students. Here, students can earn a BS in Graphic Design. The College of Visual and Performing Arts A also offers a BFA in Communications Design.
Per the school, the "graphic design major emphasizes storytelling, design thinking, and a human-centered approach in interactive, motion, immersive, and print environments. Students also learn industry-specific communications law and ethics, as well as develop relevant skills in writing, photography, presentation, and business." Course highlights for the program include Communications and Society, Diversity and Media Issues, Experience (UI/UX) Design, Immersive Design, Motion Design, Multimedia and Storytelling, News Writing, Type and Image Design, and Typographic Design.
Students will complete a Graphic Design Capstone and two additional courses: Introduction to Entrepreneurship and Emerging Enterprises (Whitman School of Management), and Ethics and the Media Professions (College of Arts and Sciences). A Global Experience is also part of the program.
In the BFA in Communications Design Program, students will work individually and in various group collaborations. "Projects incorporate advertising, marketing, packaging, publication, web and social media, and best business practices." The program culminates in the annual two-day senior portfolio show in New York City, open to design professionals in the tristate area. Students will also have the opportunity to study abroad in London, England, through Syracuse University Abroad.