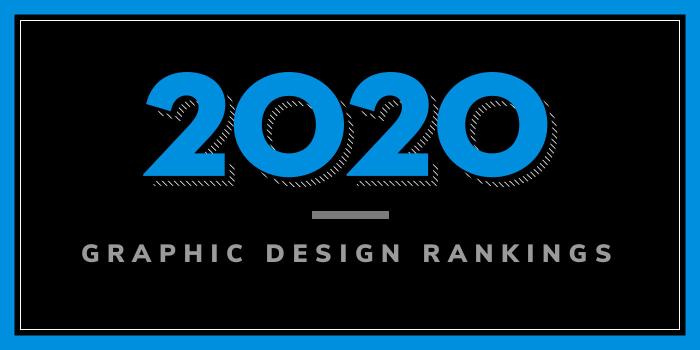 What are the top graphic design school programs in Oregon for 2020?
Top Oregon Graphic Design School Programs - 2020 College Rankings

| Ranking | School | City |
| --- | --- | --- |
| 1 | Portland State University | Portland |
| 2 | Oregon State University | Corvallis |
| 3 | Pacific Northwest College of Art | Portland |
Our 2020 ranking of the top graphic design school programs in Oregon. For an explanation of the ranking criteria, click here.
1. Portland State University, Portland, Oregon

Portland State University (PSU) opened its doors in the summer of 1946 to just 220 students. Today, the school spans 50 city blocks, and it houses nine colleges and schools, 226 degree programs, and more than 25,000 students. The College of the Arts is home to the schools of Architecture, Art + Design, Music, and Theater + Film.
With around 1,400 students enrolled, the School of Art + Design offers BA, BS, BFA degrees and Minors in areas from Art History to Graphic Design. The Graphic Design Program has two options: the BFA and an eight-course Minor that includes Digital Design, Digital Imaging and Illustration, and Communication Design Systems, to name a few.
The BFA provides "a comprehensive education in design principles, applications, theories, history, and practice," says the school. "The curriculum places particular emphasis on craft, concept, and research skills, as well as the development of effective design processes, the generation of meaningful narratives and story-telling techniques, and engagement with various community partners." Students in the program work with faculty primarily through studio courses that introduce an increasing complexity of design problems and methodologies, combined with opportunities for independent development and interaction with professionals.
The first two years of the program culminate with a required Sophomore Portfolio Review, occurring once each year at the end of the Spring term. Only after successfully passing the Review are graphic design majors allowed to continue progression through the program. First and second year course highlights include Type & Communication Design, Digital Image and Illustration, Interactive Media, Communication Design Systems, and  Contemporary Design Projects. During the third and fourth years of the program students "choose courses of increasing specialization, have opportunities for engaging in professional internships, and work to develop a professional portfolio as the culmination of their design studies."
Summer Study Abroad experiences such as Printmaking and Mixed Media in Guanajuato, Mexico, Art History in Rome, and Berlin: The Fall and Rise of an Art City, are also part of the program.
2. Oregon State University, Corvallis, Oregon

Oregon State University (OSU) was founded in 1868. With nearly 31,000 students in Corvallis, Bend, Newport and Portland, OSU is Oregon's largest university. Academic offerings include some 200 undergraduate and 80-plus graduate degree programs across 11 academic colleges. The College of Liberal Arts houses the School of Arts and Communication, which offers a BFA in Graphic Design featuring "a hybrid curriculum that incorporates courses in new media, digital communications, art and design, as well as an innovative course on collaboration, "says the school. Graduates of the program are prepared for positions in a variety of areas such as print media, editorial design, marketing, advertising, branding, package design, web design, app design, interface design, interaction design, information design, motion graphics and more.
3. Pacific Northwest College of Art, Portland, Oregon

Pacific Northwest College of Art (PNCA) was founded in 1909. This fine arts and design college offers eleven BFA degrees, seven graduate degrees including MFA and MA degrees, a Minor, a Post-Baccalaureate, and a variety of Community Education programs for adults and youth. Around 650 students from 42 states and 10 countries are enrolled in nearly 30 majors, minors, graduate degrees and post-baccalaureate programs. Animated Arts, Graphic Design, Intermedia, and Printmaking are just a few options.
The school says the curriculum "encourages integrated design solutions across media and fosters the development of research, critical thinking, and creative practice skills while being grounded in communication theory." Through collaborative and independent projects, "students will meet complex conceptual challenges and offer insightful solutions with handcrafted style."
Students will find that they "have plenty of options to tailor" their experience. Course highlights for the program include Exploring Visual Culture, Fundamentals of Interactive Media, Marketing and Branding, Motion Graphics, 3D Design, Time Arts, Typography I & II, Visual Elements Digital Tools, and Visual Elements 2D. During their senior year, students will take advanced studio courses such as Design Arts Advanced Studio: Strategy, Design Arts Advanced Studio: Vision, Design Arts Thesis Development, Research for a Creative Practice, and Design Arts Thesis Project. Students will conceive and produce the Thesis Project with the support of faculty, peers, and a mentor who works with student designers one-on-one.
Other program highlights include small class sizes, mentorship programs, professional practices instruction, portfolio preparation, and internship opportunities.