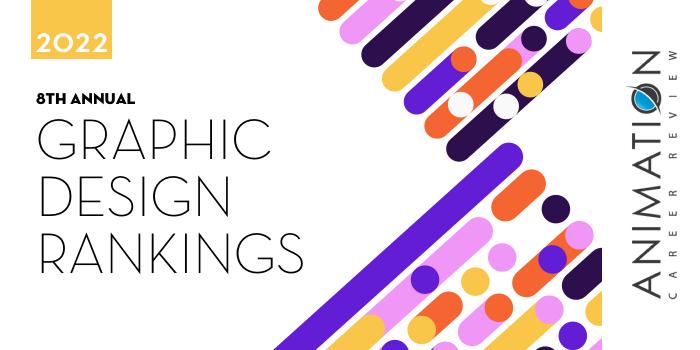 What are the top Oregon graphic design schools for 2022?
Top Graphic Design School Programs in Oregon - 2022 College Rankings

| Ranking | School | City |
| --- | --- | --- |
| 1 | Portland State University | Portland |
| 2 | Oregon State University | Corvallis |
| 3 | George Fox University | Newberg |
| 4 | Willamette University | Salem |
Our 2022 ranking of the top graphic design school programs in Oregon. For an explanation of the ranking criteria, click here.
1. Portland State University, Portland, Oregon

The College of Arts at Portland State University (PSU) houses the School of Art + Design (A +D), which offers a BFA and a Minor in Graphic Design, and an Advertising Minor for Graphic Design Majors.
Students in the PSU Graphic BFA Program have the opportunity to gain experience through A +D Projects—the School of Art + Design's in-house studio—where they will work on projects for real clients. Other program features include the weekly graphic design lecture series, field trips, professional portfolio development, demos, a peer mentorship program, and professional off-campus internships. More than 200 study abroad programs are also available to BFA students. Examples include Summer Abroad experiences such as Mixed Media and Printmaking in Guanajuato, Mexico and Art History in Rome, Berlin: The Fall and Rise of an Art City.
Each spring, Graphic Design BFA students will participate in the annual student showcase Be Honest. This allows them to present their work to design professionals. In the final year of the program, graduating Seniors will participate in Fresh—the A +D Graphic Design Senior Showcase. The event allows students to display their work, get feedback from industry professionals, and network.
Consisting of 32 credit hours of study, the PSU Graphic Design Minor is a flexible program that includes courses such as Digital Page Design, Communication Design Systems, Narrative and Communication Design Typography, Digital Imaging and Illustration, and Communication Design Systems.
The 24 credit hour Advertising Minor for Graphic Design Majors consists of Introduction to Business, Personal Finance, Creative Strategy, Essentials of Marketing, and Advertising Management. Students may take four credits of approved electives such as Student Advertising Agency, Advertising Campaigns, Marketing, and Portfolio Workshop. 
Graduates of the Portland State University Design Programs are prepared to pursue positions such as Graphic Designer, Art Director, Design Manager, App Designer, Publication Designer, Branding and Identity Designer, Interactive Designer, Product Designer, Motion Graphics Designer, Web and Mobile Designer, User Interface Designer, Environmental Designer, and Illustrator.
Program alumni have been hired at major agencies and corporations such Apple, IBM, Nordstrom, Wieden+Kennedy, Buzzfeed, Adidas, Snapchat, Nike, IDEO, Dropbox, R/GA, and Spotify, Others have found success at design studios such as Instrument, OMFCO, Jolby, and Sandstrom. Many PSU Design alumni have also gone on to launch their own freelance careers, start-ups, or product lines.
Portland State University is accredited by the Northwest Commission on Colleges and Universities (NWCCU). The school opened in the summer of 1946 with 220 students. Today, PSU serves nearly 24,000 students, with more than 2,700 students in the College of Arts, making it the largest art school in the Pacific Northwest. The College of Arts houses the Schools of Art + Design, Architecture, Film, and Music & Theater. Portland State University offers more than 200 degree programs in nine colleges and schools.
2. Oregon State University, Corvallis, Oregon
Oregon State University (OSU or Oregon State) houses the College of Liberal Arts, home to the School of Arts and Communication, which offers a BFA in Graphic Design (GD). The program includes of a nine-month, seven credit hour Senior Capstone Project that will be presented at the Year-End Capstone Showcase. Consisting of 180 credit hours, the OSU GD BFA prepares students for positions in package design, information design, exhibition design, branding and visual design, interactive design (web and video), and publication design (newspapers, magazines, catalogs).
Course examples for the program include Interactive Graphic Design Technology and Production 1-2, History of Design, Typography 1-3,  Brand Identity Systems, Design 1-2, Graphic Design: Professional Development, History of Graphic Design, Graphic Design: Collaborative Process, and Professional Practices. Graduates will leave the Oregon State University Graphic Design Program with a professional portfolio of their best work.
Oregon State University is accredited by the Northwest Commission on Colleges and Universities (NWCCU). Founded in 1856 as Corvallis Academy, Oregon State University is one of just three land, sea, space and sun grant universities in the U.S. Serving around 34,100 students, OSU 12 experiment stations and campuses in Corvallis, Bend, Portland, Newport, and LaGrande. Students at Oregon State can also earn a degree online through the Ecampus Program. OSU offers more than 200 academic programs in 11 colleges, and over 36 Extension Programs across all 36 Oregon counties.
3. George Fox University, Newberg, Oregon

George Fox University housed the Department of Art and Design, which has five major programs and Minors in Art, Art History, and Graphic Design. Leading to a BA, the George Fox Graphic Design Program features faculty mentors, the coveted project-based course Creative Suite, participation in community-based events such as art retreats on the Oregon Coast, participation in ArtTalk (weekly visiting artist series), guaranteed internships with companies such as Nike, and access to AIGA.
The George Fox Graphic Design Programs explore branding and identity systems, web design, print and packaging, and UI/UX design. Specific course examples across programs include Art and Professional Networking Seminar, Design in Practice, Experience Design, Systems, Identity, and Branding, Collaborative Design, UI/UX Design, Print and Packaging, Creative Suite, and Web Design.
The 18 credit hour Graphic Design Core is project-driven and covers the top applications used in the industry. In the third year of the program, students will complete the Junior Portfolio Review. The program culminates with the Senior Capstone Research Defense.
Graduates of the George Fox Graphic Design Program are prepared to pursue positions in book publishing, entertainment, newspaper and magazine publishing, advertising, marketing, and public relations, among other areas. Around 92% of George Fox University alumni are employed, attending graduate school or volunteering within 12 months of graduation.
George Fox University is accredited by the Northwest Commission on Colleges and Universities (NWCCU). Founded in 1891, this nonprofit Christian institution serves 4,295 students enrolled in more than 80 degree programs. George Fox University operates across four Oregon campuses in Newberg (main), Portland, Salem, and Redmond. 
4. Willamette University, Salem, Oregon

The Graphic Design Program at Willamette University is housed in Pacific Northwest College of Art (PCNA). Leading to a BFA, the program emphasizes hands-on learning, and both collaborative and independent projects that students will work on in state-of-the-art printmaking studios, the Wacom Lab, and other facilities. BFA students may also participate in PNCA's Design Lecture Series, which attracts guest artists and designers from around the world. Launched in 2016, the series is a collaboration between PNCA, the Graphic Design Program, and Portland-based FISK Studio.
The Willamette University/PNCA Graphic Design Program requires 120-121 credit hours of study. Course examples for the program include Time Arts, Visual Elements 2D, Typography, Interactive Media, Production, Marketing & Branding, Motion Graphics, Design Studio II: Culture & Audience, Graphic Design Advanced Studio: Vision, and Research for Creative Practice. Suggested electives include Augmented and Virtual Reality (AR/VT), Interface and Structure, Printmaking, and Environment and Experience.
In the final year of the program, students will have the option to complete the Graphic Design Internship or the Center for Design course. The PNCA Graphic Design BFA culminates with a Design Arts Thesis and Portfolio. Graduates have go on to establish successful careers at places such as Nike, Wieden+Kennedy, Microsoft, Portland Institute for Contemporary Art (PICA), and NBC News Digital. Some program alumni have launched their own freelance businesses or design studios where they have worked with clients such as Uniqlo, XBOX, Lexus, AT&T, IBM, Starbucks, Google, Legoland, and Coca-Cola, among others.
Willamette University and Pacific Northwest College of Art are accredited by the Northwest Commission on Colleges and Universities (NWCCU). PNCA is also a member of the Association of Independent Colleges of Art & Design (AICAD) and the National Association of Independent Colleges and Universities (NAICU).
Willamette University was established in 1842, making it the oldest university in the West. This liberal arts college serves close to 1,900 students enrolled in dozens of programs across the Colleges of Arts & Sciences and Law, Pacific Northwest College of Art (PNCA), and the Atkinson Graduate School of Management. Willamette University and PNCA merged in 2021.
Established in 1909, PNCA is an independent college within Willamette University. The school serves around 650 students enrolled in 11 BFA degrees and eight minors. Eight graduate MA and MFA degrees are offered within the PNCA Hallie Ford School of Graduate Studies.