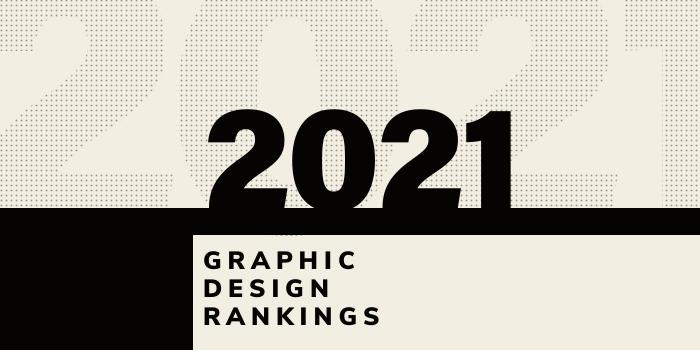 What are the top graphic design school programs in South Dakota for 2021?
Top South Dakota Graphic Design Schools - 2021 College Rankings

| Ranking | School | City |
| --- | --- | --- |
| 1 | University of South Dakota | Vermillion |
| 2 | South Dakota State University | Brookings |
| 3 | Dakota State University | Madison |
Our 2021 ranking of the top graphic design school programs in South Dakota. For an explanation of the ranking criteria, click here.
1. University of South Dakota, Vermillion, South Dakota

Founded in 1862 as University of Vermillion, University of South Dakota (USD) serves more than 10,000 students enrolled in 198 undergraduate programs and 79 graduate programs through eight colleges and schools and USD Online. In conjunction with the School of Education, the College of Fine Arts offers a BFA in Art Education with a Specialization in Graphic Design/Multimedia. The College also offers a BFA In Studio Art with a Specialization in Graphic Design/Multimedia, an MFA with a Specialization in Graphic Design, and a Graphic Design Certificate.
BFA students will take courses such as Brand Identity, Digital Design, Digital & Web Design, Information Design, Package Design, Publication Design, Typography, and Portfolio Design. MFA students will take many of the same courses as well as Design Methods, Graphic Design Concept and Theory, Graphic Design: Special Problems and Print Studio. MFA students will also complete Graphic Design Master's Portfolio and Graphic Design Master's Thesis. All MFA students will have access to graduate studios with office and workstations.
Program highlights for students in all programs include the opportunity to show their work in the Design Exhibition Space in Sioux Falls, access to nationally and internationally-recognized guest speakers who will come to campus to present their work, conduct workshops, critique student works and facilitate classes, and participation in Midwest Press. Students will may also become members of AIGA and participate in Spring Break in New York City (NYC Spring Break). Study Abroad opportunities are also part of the program. Past locations have included China, Italy, France, Scotland, Ireland, Korea, and many others.
2. South Dakota State University, Brookings, South Dakota

South Dakota State University (SDSU) was founded in 1881 as Dakota Agricultural College.  The school serves 11,405 students, making it the state's largest higher-education institution. SDSU offers more than 70 undergraduate majors and 50+ graduate programs in nine colleges and dozens of departments and schools. The College of Arts, Humanities & Social Sciences houses the School of Design.
Established in 2015, the School of Design is home to approximately 450 students served by 28 faculty. The School offers a BFA, Certificate, and Minor in Graphic Design. The Minor requires 18 credit hours of study and the Certificate in Graphic Design requires 12 credit hours. Minor students will learn "design principles, design elements, and the basic technologies needed to begin collaborating with other designers and produce basic design works," says the school.
The Certificate is a stand-alone program that teaches "students the basics of design principles and technical skills." Graduates are prepared for "entry-level career opportunities in graphic design studios, advertising agencies, and interaction design agencies," and positions such as in-house designer for various businesses.
The BFA in Graphic Design requires 120 credit hours of study. The program "provides a comprehensive visual communication experience, including mobile technology, interface design, user experience design, animation and motion graphics, product/package design, brand identity design, data visualization design, and entrepreneurship," says the school.
Other program highlights include the opportunity to create a professional portfolio, engagement in real experiences working in industry, and networking opportunities with professionals nationally and internationally. Internship opportunities are also available. Recent internships include Daktronics, Fresh Produce – Advertising and Marketing Strategies, IBM Design: design in motion, Lawrence & Schiller Advertising, and SDSU Wellness Center.
Career opportunities include Advertising Designer, Art Director/Creative Director, Graphic Designer, Logo and Brand Identity Design, and Web/Interactive Designer. Recent employers include Blend Interactive Web Strategies, Daktronics, Lawrence & Schiller Advertising, Lemonly – Information Graphics Design Agency, and NBC Universal Sports, to name a few.
3. Dakota State University, Madison, South Dakota

Dakota State University (DSU) was founded in 1881 as a school for teacher education in the Dakota Territory. The school serves nearly 3,200 students enrolled in a variety of degree programs in four colleges. The College of Arts and Sciences offer a BS degree in Digital Arts and Design: Computer Graphics.
The program requires 48 units in the Specialization. BS students "acquire technical skills, training and experiences preparing them to move into the rapidly expanding sectors of New Media Arts and Design, including animation/motion graphics, film and cinematic arts, audio production and computer graphics," says the school. "The program also emphasizes the "soft skills" so desired by New Media Arts and Design, including creativity, team building, critical thinking and problem solving, and an understanding of symbolic communication."
Course highlights include 3D Design on Computers, Advanced Computer Graphic Design, Computer Graphics Effects, Digital Editing, Digital Photography, Digital Typography, History of Graphics, Intro to Digital Storytelling, Painting, and Web-Based Interactivity. An internship is also part of the program.