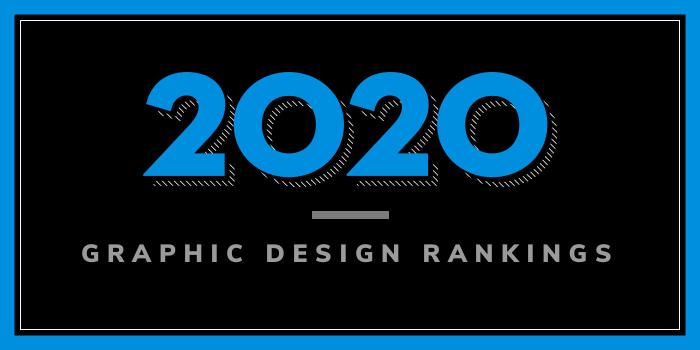 What are the top graphic design school programs in Washington for 2020?
Top Washington Graphic Design School Programs - 2020 College Rankings

| Ranking | School | City |
| --- | --- | --- |
| 1 | University of Washington | Seattle |
| 2 | Western Washington University | Bellingham |
| 3 | Cornish College of the Arts | Seattle |
Our 2020 ranking of the top graphic design school programs in Washington. For an explanation of the ranking criteria, click here.
1. University of Washington, Seattle, Washington

Established in 1861, University of Washington (UW) serves more than 57,000 students across three campuses in Seattle, Bothell, and Tacoma. The school offers more than 570 degree options across 300+ programs and 16 colleges and schools. The College of Arts & Sciences is home to the School of Art + Art History + Design (SoA+AH+D), which offers a Bachelor of Design (BDes) in Visual Communication Design and a Master of Design (MDes).
One of the largest undergraduate programs at the University of Washington, Visual Communication Design emphasizes "visual problem solving, organizational skills, and information theory." Students in the programs engage in all phases of typography, information design, design systems, exhibition design, publication design, new media, and visual methods/processes. Sample courses for the BDes include Typography, Human Centered Design, Color + Composition, Interface Design, Motion Design, Visual Systems, Information Design, and Publication Design.
Sample MDes courses include advanced Design Foundations, Design Methods, Typography, Industrial Design, Interface Design, Case Studies in Corporate Identity, Exhibition and Installation Design, Interaction Design, Information Design, Design Graduate Studio, and Graduate Student Teaching Mentorship.
Students in both programs will have the opportunity to compete for more than 100 seats in the SoA+AH+D study abroad program to explore art, art history, and design in an international context. Past students have studied in Rome, Japan, Spain, and Tuscany.
2. Western Washington University, Bellingham, Washington

Western Washington University (WWU) was founded in 1893 as the New Whatcom Normal School. Serving nearly 16,150 students, the school offers more than 175 academic programs in seven colleges. The College of Fine and Performing Arts houses the Department of Design, which offers both BA and BFA degrees in Design.
The BFA "is the professional degree option for students admitted to the Design Program. This highly competitive degree is limited to a maximum of 18 students per year. Students in the program will complete the BFA workshop. Course highlights for both programs include Design View, Visual Communication, Graphic Design Concepts, Graphic Design 2D, Typography, Graphic Design in the 20th Century, Print and Finishing Lab, Digital Media Design, and Professional Practices in Visual Communication Design.
Other program highlights include opportunities to work with faculty outside of class and the Production Lab. The school says the Lab "provides students access to equipment found in the industry and establishes a learning environment that allows for hands-on education. Through the lab, students have access to hand and power guillotine paper cutters, foil-stamping, various mechanical and perfect binding units, offset and photopolymer plate making units, medium and large format inkjet printers, two Vandercook proofing letterpresses as well as a Heidelberg GTO offset press."
Students will also have the opportunity to complete an internship, worth 10 credits, between their junior and senior years, and tudy abroad experiences are available. The Summer Design Abroad program provides the opportunity for students to "experience design on an international level," says the school. The "extensive workshop/field trip format combines lectures by prominent designers, visitations to design firms and international corporations as well as opportunities to attend museums and expositions featuring design.
WWU design graduates go on to work in advertising agencies, design firms, in-house departments, paper companies, printing firms, as well as serving as private consultants in corporate identity, environmental graphic design, packaging, publications and web design. They work as designers, art directors, production managers, webmasters, and digital imagemakers.
3. Cornish College of the Arts, Seattle, Washington

Established in 1914, Cornish College of the Arts offers BFA degrees in the performing and visual arts and a Bachelor of Music degree, along with year-round public programs and extension courses. Serving more than 600 students, the school offers a BFA in Design with a Specialization in Visual Communication and Motion Design. The program is administered through the Design Department, which requires all students to spend the first year in FOUNDATIONS.
This "shared experience for all visual arts students is an immersive, project-based, interdisciplinary experience" that introduces students "to a variety of approaches toward making and thinking," says the school. For the next three years, students will "use the most current digital tools to create 2D and 3D art for gaming, user interfaces for app development, web development, and VR/AR applications."
The program covers three areas: Narrative Systems, Type and Image, and User Experience. Course highlights in Type and Image include Branding, Graphic Design, Illustration, Poster Design, Printmaking/Bookarts, Product Packaging, Publishing, and Typography. Narrative Systems and User Experience course topics include 2D Animation, Brand Experience, Brand Storytelling, Graphic Novels, HoloLens, Information Visualization, Prototyping, User Research, Wearables, and Web Design.
In the final year of the program, students will focus on the Capstone Project, "in which all of the student's skills in design process, systems thinking, creative planning, and hand and digital skills come together in an exhibition at the end of the year."
Graduates of the program are prepared for careers in Graphic Design, Interaction Design, Experience Design (UX, AR, and VR), Illustration, Typography, Packaging Design, Design for Social Activism, Transition Design, and 2D/3D Animation.