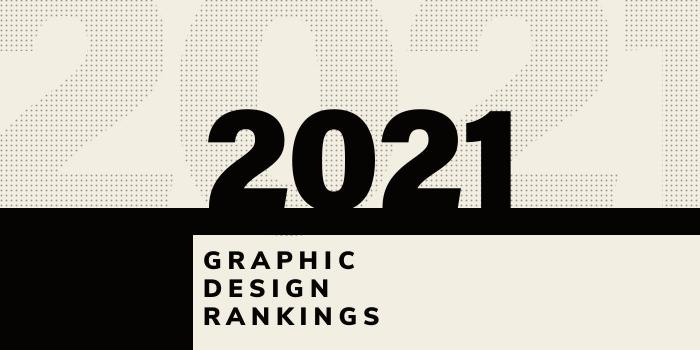 What are the top graphic design school programs in DC for 2021?
Top Washington DC Graphic Design Schools - 2021 College Rankings

| Ranking | School | City |
| --- | --- | --- |
| 1 | American University | DC |
| 2 | George Washington University | DC |
| 3 | Howard University | DC |
Our 2021 ranking of the top graphic design school programs in Washington DC. For an explanation of the ranking criteria, click here.
1. American University, Washington, DC

American University (AU) was founded in 1893. The school serves more than 14,000 undergraduate, graduate, and law students enrolled in nearly 200 program at all degree levels. Programs are offered in eight colleges and schools, including the College of Arts & Sciences, which houses the Art Department—home to Graphic Design Program. Pathways include a BA and a Minor in Graphic Design. Students may also earn both undergraduate and graduate degrees through AU's combined bachelor's/master's programs.
The Graphic Design Program "teaches the theory and practice of graphic communications design," says the school. Courses cover corporate identity, experience and interactive design, illustration, multimedia, packaging, poster design, publication and editorial design, and more.
Course highlights for the BA program include Advanced Design: Publication Design for Print & Digital Media or Visual Branding & Design Systems, Data Visualization & Information Design, Digital & Emerging Media Design, Experience Design: Interactive Media & Mobile Devices, Kinetic & Sequential Graphics, Packaging Design, The Artist's Perspective: Digital Photography, Visual Communication Design, and Visual Concepts & Image Making for Design.
During the final year of the program, students will have the opportunity to complete an independent study project, Interactive Experience Design: Senior Projects, and/or an internship.
2. George Washington University, Washington, DC

Founded in 1821, George Washington University (GWU) serves more than 26,000 students from all 50 states, DC, and 130 countries. The school offers hundreds of programs, including more than 100 online programs, in 10 colleges and schools and 100 research centers.
Part of the Columbian College of Arts & Sciences, Corcoran School of Art & Design offers a BFA and a Minor in Graphic Design. The BFA program provides the opportunity to participate in real world projects. Just a few include World Studio's Design Ignites Change and Design Lab.
The BFA program trains students in "the art of persuasive, visual problem solving," says the school. Students "develop and execute brand strategies in diverse media formats, including print, web, motion and mobile devices." Topics include a wide range, such as Branding/Identity Programs, Environmental Design, Information Design, Interaction Design, Mobile Apps, Motion Design, Publication Design, and Web Design.
Another program highlight is the opportunity to work and learn both nationally and internationally at companies in London, Hong Kong, China, New York City, Seattle, San Francisco, the Philippines, Japan, Saudi Arabia and Washington, D.C. Students have worked at companies such as Apple, Architectural Digest - Condé Nast, NBC, PBS, National Geographic, Discovery Communications, and The Daily Beast.
At the end of the program students develop a refined portfolio and participate in NEXT, Corcoran's award-winning, school-wide thesis exhibition. Graduates will leave the program with a "strong understanding of concept ideation, design processes and methods, visual communication strategies, messaging, wireframing, design development and production workflow."
Careers options for graduates include Interactive Branding/Identity Designer, Environmental Designer, Exhibition Designer, Interaction Designer, Mobile APPS Designer, Motion Designer, Package Designer, Publication Designer, User Interface Designer, Web Designer, and many others.
3. Howard University, Washington, DC

Founded in 1867, Howard University sits on a campus located just blocks from the U.S. Capitol. A leader in STEM fields, the school offers 120 areas of study leading to undergraduate, graduate and professional degrees in 13 schools and colleges. Howard University serves around 10,000 students, including thousands enrolled in the College of Arts & Sciences.
The College houses the Department of Art, which offers BFA and MFA degrees in Graphic Design. Through the programs "intensive curriculum in visual and technologically-mediated communication," says the school, "students will learn how to identify, research, analyze, and solve problems at various levels, providing multiple solutions, mechanicals and prototypes."
Students "will also develop the ability to produce" 2D and 3D dimensional, digital, interactive, motion, and printed "solutions to studio and related real life problems." Graduates of the program are prepared for careers in Advertising and Marketing, Entertainment, Graphic Design, Publishing, Web Design, and for entry into an MFA program.
Howard University's MFA in Graphic Design requires 60 credit hours of study including 36 credits in Studio, 12 in Art History, six in Thesis Seminar, and six with the Thesis Advisor and Committee. Course highlights for the program include Design for Advertising, Design Workshop, Graphic Design Seminar, Magazine and News Design, Problems in Illustration, Social Design, Typography, and Visual Communications.
Graduates are prepared for careers in education and leadership positions at advertising agencies, design studios, in-house marketing departments, multimedia firms, publishing companies, and more.