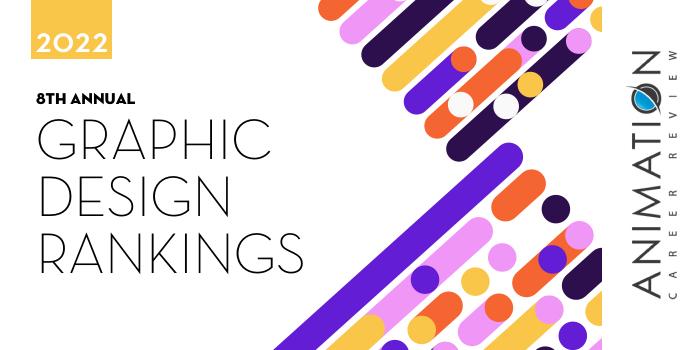 What are the top Washington DC graphic design schools for 2022?
Top Graphic Design School Programs in Washington DC - 2022 College Rankings

| Ranking | School | City |
| --- | --- | --- |
| 1 | George Washington University | DC |
| 2 | American University | DC |
| 3 | Howard University | DC |
Our 2022 ranking of the top graphic design school programs in Washington DC. For an explanation of the ranking criteria, click here.
1. George Washington University, Washington, DC

George Washington University's Columbian College of Arts & Sciences houses Corcoran School of Art & Design. Here, students interested in design can earn a BFA or a 21 credit hour Minor in Graphic Design. Program features include participation in World Studio's Design Ignites Change and Design Lab where students work on real-world projects, internship opportunities, study abroad experiences, and access to state-of-the-art studios and labs.
BFA students have studied and worked overseas in China, Saudi Arabia, London, the Philippines, Hong Kong, and Japan, and in the U.S. in New York City, Seattle, San Francisco, and Washington, D.C. Corcoran BFA students have also worked with companies such as Discovery Communications, NBC, Apple, PBS, The Daily Beast, National Geographic, and Architectural Digest.
The Graphic Design BFA Program culminates with a professional portfolio and Thesis Exhibition known as NEXT. Graduates of the George Washington University Graphic Design Program are prepared to pursue titles such as Package Designer, Mobile Apps Designer, User Interface Designer, Interactive Branding/Identity Designer, Web Designer, Interaction Designer, Motion Designer, Environmental Designer, Book Designer, Publication Designer, and Exhibit Designer, among others.
Program alumni have been hired for full-time positions at have obtained full-time positions at companies such as Apple, Discovery Communications, National Geographic, the Daily Beast, Harper's Bazaar, and the Smithsonian Institution.
George Washington University is accredited by the Middle States Association of Colleges and Schools (MSA-CESS). Founded in 1821, GWU serves more than 26,000 students, making it the largest institution of higher education in Washington, DC. George Washington University offers hundreds of programs (including more than 100 online programs) in 14 colleges and schools, and 100 research centers.
2. American University, Washington, DC

Housed in the College of Arts and Sciences, the Department of Art at American University (AU) has Graphic and Visual Communication Design Program with BA and Minor options. The 18 credit hour Minor consists of three sections: Principles, Explorations, and Typography. Electives allow students to gain experience in areas such as packaging design, illustration, and experience design.
The Graphic and Visual Communication Design BA Program offers internship opportunities and the option to add a second major.  Course examples for the program include Visual Communication Design, The Artist's Perspective: Digital Photography, Digital and Emerging Media Design, Kinetic and Sequential Graphics, Typography, Visual Branding and Design Systems, Experience Design: Interactive Media and Mobile Devices, Illustration, and Packaging Design. BA students may complete the Independent Study Project course, Interactive Design: Senior Projects, or Selected Topics.
Students in good academic standing have access to AU Abroad. In partnership with the Department of Art, AU Abroad offers a variety of study abroad programs suited for artists and designers. Examples include Australia (University of New South Wales), England (University College of London – Slade School of Fine Arts), Italy (Studio Art Centers International), Scotland (Glasgow School of Art), and Wales (Aberystwyth University).
Graduates of the Graphic and Visual Communication Design Program at American University go on to pursue graduate study or careers in advertising, marketing, book publishing, magazine publishing, exhibit design, UI/UX design, web design, multimedia design, and in-house design departments. 
American University is accredited by the Middle States Commission on Higher Education (MSCHE) and recognized by the University Senate of the United Methodist Church. Founded in 1893, AU serves nearly 15,000 undergraduate, graduate, and law students enrolled in close to 250 programs at all degree levels. Programs at American University are housed in eight colleges and schools.
3. Howard University, Washington, DC

Chadwick A. Boseman College of Fine Arts at Howard University (HU or Howard) houses the Department of Art. Founded in 1921, the Department requires liberal arts courses for all majors as well as career-oriented coursework that allows students to engage with companies, agencies, and cultural institutions in the DC area.
Leading to a BFA or MFA, the Graphic Design Program explores print, digital 2D and 3D, interactive and motion design. Graduates of the BFA Program go on to establish careers in industries where Graphic Design skills are in-demand or to pursue a graduate degree.
Graduates of the MFA Program are prepared for leadership positions at advertising agencies, publishing companies, magazines, marketing firms, and universities.
Howard University is fully accredited by the Middle States Commission on Higher Education (MSCHE). Founded in 1867, HU serves approximately 11,000 students enrolled in more than 120 areas of study leading to undergraduate, graduate, joint, and professional degrees. Programs at Howard University are housed in 13 colleges and schools.