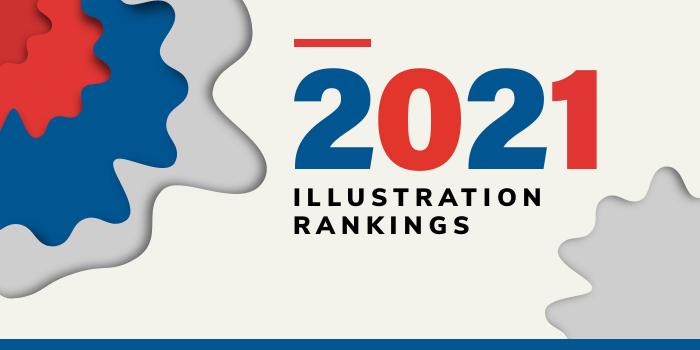 What is the top illustration school in Iowa for 2021?
Top Iowa Illustration School - 2021 College Rankings

| Ranking | School | City |
| --- | --- | --- |
| 1 | Iowa State University | Ames |
Our 2021 ranking of the top illustration school in Iowa. For an explanation of the ranking criteria, click here.
1. Iowa State University, Ames, Iowa

Founded in 1858, Iowa State University serves 31,825 students enrolled in more than 100 undergraduate majors and over 200 fields of study leading a graduate or professional degree. Programs are offered in eight colleges, two schools, and roughly 150 academic departments.
The College of Design houses the Department of Art and Visual Culture, which offers a Minor in Illustration. The program is designed for students interested in illustration for advertising and concept art for game design and film, books, graphic novels, and magazine articles. The Minor "provides the ability to tailor a curriculum that serves these varied career interests," says the school, whether students "want to work in the industry or freelance as an independent studio practitioner."
A number of courses are offered through the program. Options include Character and Scene Design, Computer Modeling & Virtual Photography, History of Comics, Illustration as Communication, Illustration & Illustration Software, Intaglio & Monotype Printmaking: Digital/Traditional, Lithography: Digital/Traditional, Principles of 3D Animation, Sequential Narrative Drawing, and Watercolor Painting.
The Minor in Illustration can be added to a number of degree programs including the BA in Art and Design, the BFA in Integrated Studio Arts, and the Integrated Visual Arts MFA.
Other program highlights include guest artists, internship opportunities, and study abroad experiences.  
The College of Liberal Arts and Sciences (LAS) is Iowa State University's largest college and includes 22 academic departments and one professional school. LAS offers majors in the Biological Sciences, Humanities, Mathematical Sciences, Physical Sciences, and Social Sciences. The College offers a unique degree that combines art and science—the BA in Biological and Pre-Medical Illustration (BA BPMI). A Minor Biological Illustration that requires a minimum of 17 credits, including eight credits in biological science courses and nine credits in art and design courses, is also available.
Course highlights for the BA program include Application of Scientific Illustration Techniques, Comparative Chordate Anatomy, Computer Modeling, Dendrology, Design Representation, Plant Anatomy, Plant Systemics, Rendering and Virtual Photography, Scientific Illustration Principles and Techniques, and Watercolor Painting.
During the junior and senior years of the BA program, students will complete a project or an internship experience, "in which they design and produce artwork that is suitable for publication or public display," says the school. Study abroad opportunities are also available.
Graduates of the Biological Illustration Programs at Iowa State are prepared for graduate education in medical illustration at top schools or for immediate entry into fields such as Biocommunications, Environmental Display Design, Freelance Illustration, Museum Display Design, and Publishing.