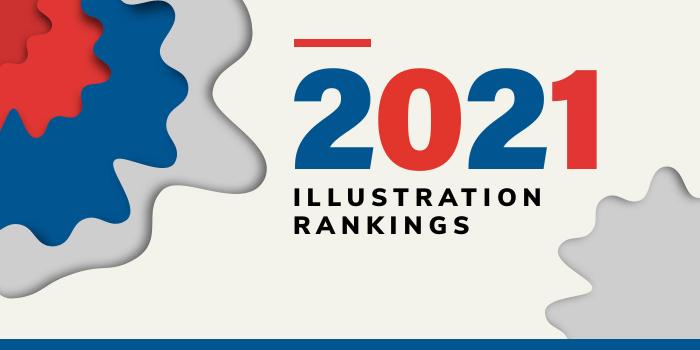 What is the top illustration school in Louisiana for 2021?
Top Louisiana Illustration School - 2021 College Rankings

| Ranking | School | City |
| --- | --- | --- |
| 1 | Louisiana Tech University | Ruston |
Our 2021 ranking of the top illustration school in Louisiana. For an explanation of the ranking criteria, click here.
1. Louisiana Tech University, Ruston, Louisiana

Founded in 1894, Louisiana Tech University (LA Tech) is a four-year research university that awards awarding bachelor's, master's, and doctoral degrees. The school serves nearly 12,000 students enrolled in more than 70 degree programs concentrated in dozens of majors and fields of study. Programs are offered in five colleges including the College of Applied and Natural Sciences (ANS), College of Business (COB), College of Education (COE), College of Engineering & Science (COES), and College of Liberal Arts (COLA).
COLA houses the School of Design (SOD), which offers BFA degrees in Art Studio and Art – Graphic Design. The COES offers a BS in Biomedical Engineering (BSBM) with a Biology, Pre-Medical Illustration Concentration. A 45 credit hour Minor in Pre-Medical Illustration is offered through a partnership between the College of ANS, the COES, and COLA.
Students who complete the Minor will have fulfilled the prerequisites for application to graduate school in Medical Illustration.  In addition, students in the program will gain experience working with clients, and they will have the opportunity "to build a portfolio that may include publication of their work in scientific periodicals and textbooks," says the school. Graduates may also "pursue careers in biomedical research, medical school, physician's assistant school, nursing, or another area of medicine."
BFA in Graphic Design faculty "regularly offer courses featuring an advanced subject concentration to properly prepared students." The curriculum requires four elective art courses, so students have the opportunity to create a concentration in areas such as Animation or Illustration.
The Art Studio BFA "is a professional program created to prepare students for a variety of opportunities and occupations within the growing field of visual arts." Students in the program "work closely with dedicated faculty who provide extensive training and mentorship." The curriculum offers courses in Art History, Design, Drawing, Illustration, Installation, Painting, Printmaking, Video and Digital Media, and more. Students may also add the Minor in Pre-Medical Illustration.
In the junior year of the program, students will begin to develop a professional body of work and portfolio. In the final year of the program, "emphasis is placed on professional practice, with a range of electives available in specific areas of art, culminating in a BFA Senior Exhibition."
Other program highlights include dedicated illustration studio spaces, the three-course Professional Practices Curriculum, and internship opportunities.
The (BSBM) with a Biology, Pre-Medical Illustration Concentration is a unique program that prepares students for careers in Medical Illustration/Biological Sciences. First and second year students will take courses in the Natural Sciences, English, Humanities and Mathematics, totaling 62 credit hours. The third year of the program (30 credit hours) consists of Humanities, Social/Behavioral Sciences, and major courses such as Statistical Methods and Technical Writing.
Senior students will complete 28 credit hours Fine Arts, additional Social/Behavioral Sciences courses, and additional major courses such as Ecology and the Undergraduate Seminar.
The Pre-Medical Illustration Concentration consists of courses such as Advanced Communication Media, Digital Painting, Drawing, Figure Drawing, Human Anatomy and Physiology, Introduction to Graphic Design Software, Painting, Special Topics in Pre-Medical Illustration, Studio Problems. A Studio Art Internship is also part of the program.