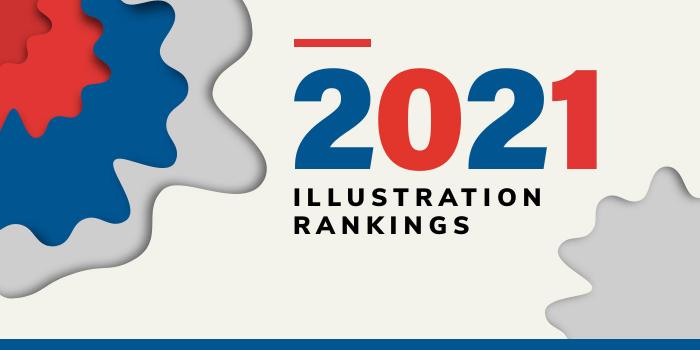 What is the top illustration school in Maine for 2021?
Top Maine Illustration School - 2021 College Rankings

| Ranking | School | City |
| --- | --- | --- |
| 1 | Maine College of Art | Portland |
Our 2021 ranking of the top illustration school in Maine. For an explanation of the ranking criteria, click here.
1. Maine College of Art, Portland, Maine

Maine College of Art (MECA) was established in 1882 as part of the Portland Society of Art. The school awarded its first BFA degrees in 1975, following accreditation in 1973 by the National Association of Colleges of Art and Design (NASAD) and the New England Association of Schools and Colleges (NEASC). Today, as one of just 42 private, nonprofit, degree-granting professional art colleges in the country, MECA awards the BFA in eleven studio majors (including Illustration), the MAT, and an MFA. Launched in 1998, the MFA was the first program of its kind in the country.
MECA serves just over 450 students and more than 1,200 adults and youths annually, in the region, through more than 200 credit and non-credit public courses in its year-round Continuing Studies program.
The school's BFA in Illustration highlights small class sizes, internship opportunities with Illustration/Animation studios in Portland, and classes taught by "distinguished professional illustrators and artists." Course highlights include Advanced Techniques Masterclass, Editorial Illustration, Illustration in Context, Illustration Majors Studio, Intro to Ink for Illustrators, Methods and Media in Illustration, Motion Graphics and Animation, Narrative/Sequential Illustration, and Portrait Drawing in Illustration: People and Animals.
During the final years of the program, students will complete 3YR Seminar: Motive, Method, Making (GD & IL), Professional Studio, and Senior Synthesis. Around 63% of program graduates work as professional artists, 23% are employed as Art Directors, Graphic Designers, and Illustrators, and 47% are self-employed, independent contractors, or freelance workers. Nearly 100% of graduates create art in their spare time.