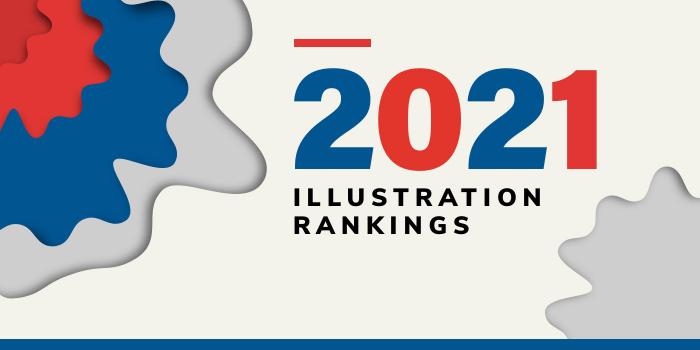 What is the top illustration school in Minnesota for 2021?
Top Minnesota Illustration Schools - 2021 College Rankings

| Ranking | School | City |
| --- | --- | --- |
| 1 | Minneapolis College of Art & Design | Minneapolis |
Our 2021 ranking of the top illustration school in Minnesota. For an explanation of the ranking criteria, click here.
1. Minneapolis College of Art & Design, Minneapolis, Minnesota

Established in 1886, Minneapolis College of Art and Design (MCAD) sits on a three-acre campus that shares a block with the Minneapolis Institute of Art—home to more than 90,000 works of art representing 5,000 years of world history. MCADs more than 800 students have access to creative spaces/classrooms, professional facilities, galleries, student housing complexes, artist studios, and a sculpture garden.
Student also have access to 23 art and design degree programs and undergraduate minors. Degree programs lead to the BFA, BS, MA, or MFA. Program options for aspiring illustrators include BFAs in Illustration or Comic Art.
The BFA in Illustration begins with foundation classes to help develop technical skills and work ethic and progresses to courses that build both conceptual and technical illustration skills. Course highlights include Children's Book, Digital Illustration, Editorial Illustration, Foundation 2D and 3D, and Illustration and Products.
In the junior and senior years of the program, students will gain real-world experience through a required internship. They will also have the opportunity to study abroad or elsewhere in the U.S., participate in the Emerging Talent Showcase, and share their work with potential employers. Students will "develop and complete a semester-long project to culminate in the Commencement Exhibition," says the school. The exhibition showcases the work of MCAD graduates.
Comic Art students will experiment with conventional and experimental aspects of comic storytelling, gain foundational skills in a variety of creative media, explore traditional and digital comic formats, and acquire the skills and knowledge for a professional career in comics. Students in this program will also benefit from MCADs required internship and study abroad opportunities.
Over 93% of MCAD alumni are working and more than half (57.1%) are working in their field. Potential careers include Advertising Illustrator, Book Illustrator (one MCAD alum is an illustrator for all of the American Harry Potter books), Children's Book Illustrator, Comic Illustrator, Concept Artist, Courtroom Illustrator, Editorial Illustrator, Fashion Illustrator, Fine Artist, Freelance Illustrator, Illustration Agent or Representative, Medical or Technical Illustrator, Surface Designer, and many others.