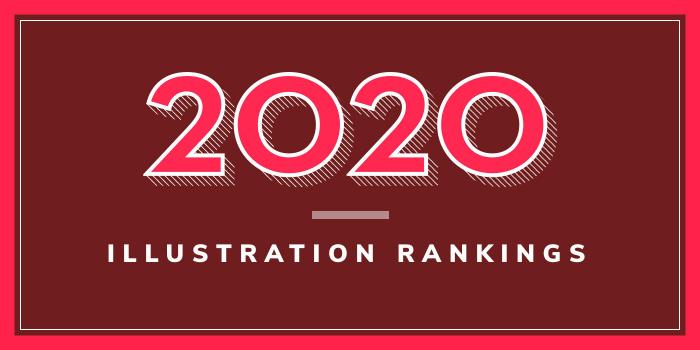 What is the top illustration school in Oregon for 2020?
Top Oregon Illustration School - 2020 College Rankings

| Ranking | School | City |
| --- | --- | --- |
| 1 | Pacific Northwest College of Art | Portland |
Our 2020 ranking of the top illustration school in Oregon. For an explanation of the ranking criteria, click here.
1. Pacific Northwest College of Art, Portland, Oregon

Pacific Northwest College of Art (PNCA) was founded in 1909. This fine arts and design college offers eleven BFA degrees, seven graduate degrees including MFA and MA degrees, a Minor, a Post-Baccalaureate, and a variety of Community Education programs for adults and youth. Nearly 650 students from 42 states and 10 countries are enrolled in 29 majors, minors, and graduate degree programs. Animated Arts, Graphic Design, Intermedia, and Illustration are just a few options.
The Illustration Program is one of the top undergraduate options at PNCA. A BFA is available as well as a Community Education Certificate. PNCA also offers an MFA program. The school says the BFA in Illustration "combines development of technical skill in traditional studio media and new and emerging technologies with conceptual inquiry to empower (students) to create visual messages capable of engaging clients and changing culture." Sample courses include Visual Elements 2-D, Time Arts, Exploring Visual Culture, 3D Design, Visual Elements: Digital Tools, Word & Image, Drawing for Illustration, Visual Techniques, Painting for Illustration, Cultural Marketplace, Advanced Illustration Studio, and Design Arts Thesis Development.
Other program highlights include mentorship programs, professional practices instruction, portfolio preparation, and internship opportunities. Internships for seniors and recent graduates have taken place at companies such as Dark Horse Comics, Microsoft, Nike, Nintendo, and Wieden+Kennedy.
PNCA students also have the opportunity to show their work at an annual end-of-year showcase hosted by the Illustration Department at a downtown gallery.