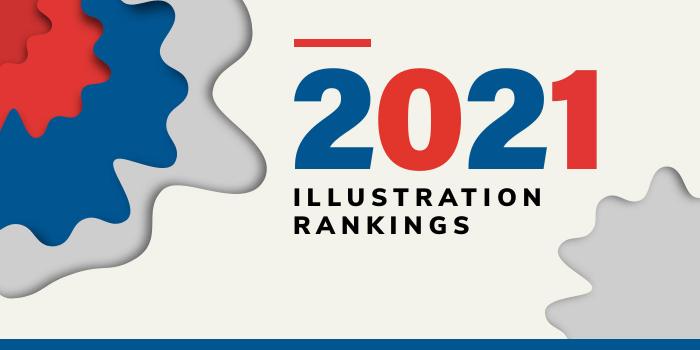 What is the top illustration school in South Carolina for 2021?
Top South Carolina Illustration School - 2021 College Rankings

| Ranking | School | City |
| --- | --- | --- |
| 1 | Winthrop University | Rock Hill |
Our 2021 ranking of the top illustration school in South Carolina. For an explanation of the ranking criteria, click here.
1. Winthrop University, Rock Hill, South Carolina

Founded in 1886, Winthrop University serves nearly 5,600 students enrolled in more than 60 undergraduate majors, graduate programs, and certificates. Programs are offered in five academic colleges including Arts and Sciences, Business Administration, Education, University College, and Visual and Performing Arts.
The College of Visual and Performing Arts (CVPA) houses the Departments of Design, Fine Arts, Music, and Theater & Dance. With more than 600 students enrolled, the CVPA's Department of Design offers a BFA in Visual Communication Design (VCD): Illustration. An 18 credit hour Minor in Visual Studies is also available.
The BFA in VCD requires 120 credit hours of study. Program highlights include opportunities to enter local and regional design competitions, the opportunity to work in a professional setting through the internship program, and study abroad experiences. In addition, courses are taught by industry professionals and instructors with years of experience in academic settings.
Students will take a large number of illustration courses such as Illustration: Comparative Anatomy, Illustration: Costumed Figure, Illustration: Fairy Tales and Child Literature, Illustration: Heroes and Antiheroes, Illustration: Narrative and Editorial, Illustration: Persuasion and Propaganda, Illustration: Portraiture, Illustration: Sequential Storytelling, and Illustration: The Figure, Visual Thinking and Symbolic Communication. A Senior Thesis and Professional Portfolio course are also part of the program.
Graduates of the CVPA BFA in VCD: Illustration are prepared to seek positions such as Advertising Designer, Book Illustrator, Cartoonist, Character Designer, Comic Book Artist, Scientific/Medical Illustrator, Video Game Artist, and more.