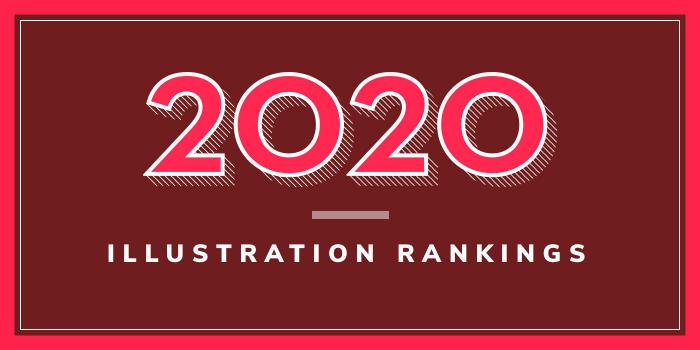 What is the top illustration school in Utah for 2020?
Top Utah Illustration School - 2020 College Rankings

| Ranking | School | City |
| --- | --- | --- |
| 1 | Brigham Young University | Provo |
Our 2020 ranking of the top illustration school in Utah. For an explanation of the ranking criteria, click here.
1. Brigham Young University, Provo, Utah

Brigham Young University (BYU) was founded in 1875 by The Church of Jesus Christ of Latter-day Saints (LDS). Serving approximately 33,511 students from all 50 states and 105 countries, BYU offers 187 undergraduate majors, 110 undergraduate minors, 88 master's programs and 32 doctoral programs in more than a dozen colleges and schools.
The College of Fine Arts and Communications serves nearly 5,700 students enrolled in programs in the Department of Art, the School of Communications, the Department of Dance, the Department of Design, the School of Music, and the Department of Theater and Media Arts. Students in the College "undertake research projects, pursue internships, and participate in study abroad programs across the globe," says the school.
The Illustration BFA in the Department of Design is a limited enrollment program of 40 students. Students in the program "will learn skills that prepare them to excel in the competitive and evolving illustration market," says the school. "Courses prepare students in how to manage personal business and marketing work as an illustrator." Highlights include Environment Design, Painting-Mixed Media, Gesture Drawing for Animation, Advanced Storyboarding, Character Design for Illustration, Sketchbook, Narrative Illustration, Introduction to Entrepreneurship, Professional Practices for Illustrators, Marketing Management, Introduction to Photography and Digital Workflow, Typography, and Bookbinding.
Students will complete several Senior Illustration Studios, the BFA Capstone Project, and an internship. Study abroad experiences are also part of the program as well as job placement services. "Nationally and internationally acclaimed artists" are also invited to campus each month to present to students.
Graduates of the program "work in diverse genres and publishing markets," including ebooks, graphic novels, editorial, advertising design, young adult fiction, genre fiction, and corporate and institutional publications. Graduates work as concept designers creating characters, environments, vehicles, and other digital artwork for entertainment productions. Other opportunities involve licensed products, toys and collectibles, online exhibitions, and private commissions. Positions may be in-house with production companies, in design studios, or on a freelance or project basis.