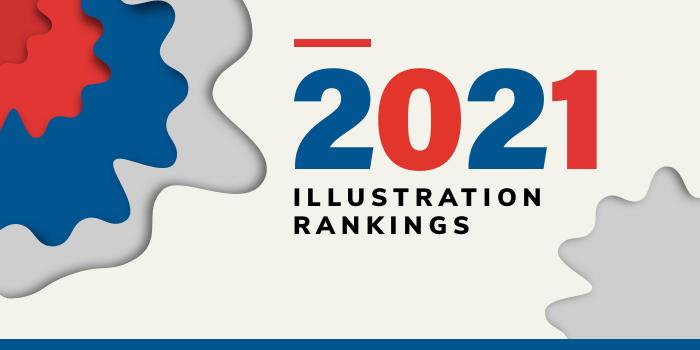 What is the top illustration school in Wisconsin for 2021?
Top Wisconsin Illustration School - 2021 College Rankings

| Ranking | School | City |
| --- | --- | --- |
| 1 | Milwaukee Institute of Art and Design | Milwaukee |
Our 2021 ranking of the top illustration school in Wisconsin. For an explanation of the ranking criteria, click here.
1. Milwaukee Institute of Art and Design (MIAD), Milwaukee, Wisconsin

Founded in 1974, Milwaukee Institute of Art and Design (MIAD) is Wisconsin's only four-year, private college of visual art and design. The school is also a member of the Association of Independent Colleges of Art and Design (AICAD)—a consortium of 39 leading art schools in the United States and Canada.
MIAD serves nearly 900 degree-seeking students, 600 pre-college students, and 250 outreach/special programs students enrolled in five BFA degree programs and more than a dozen minors. Programs include Communication Design, Illustration, Interior Architecture and Design, New Studio Practice: Fine Arts, and Product Design.
Programs for aspiring illustrators include a BFA in Illustration and a 15-credit Illustration Minor. BFA Program highlights include internship and semester-long study abroad opportunities, the opportunity to build a professional portfolio, and networking opportunities through MIAD's Illustration Seminar, "where a series of workshops are presented by practicing professionals, including MIAD Illustration alumni, representing a cross-section of the field," says the school.
Course highlights for the program include Computer Studio, Digital 2D, Figure Drawing for Illustration, Illustration Media, Professional Practice for Illustrators, Systems of Drawing, Typography, and Visual Language. Students in the BFA in Illustration program may also complement the degree with a Studio Minor such as Art Management, Book Arts or Digital Media Production. Popular Liberal Studies Minors include Advertising, Copywriting, and Writing.
Graduates of the MIAD BFA in Illustration Program are prepared for positions in everything from Advertising to Publishing to Web Design as in-house Illustrators, Freelancers, or Entrepreneurs.