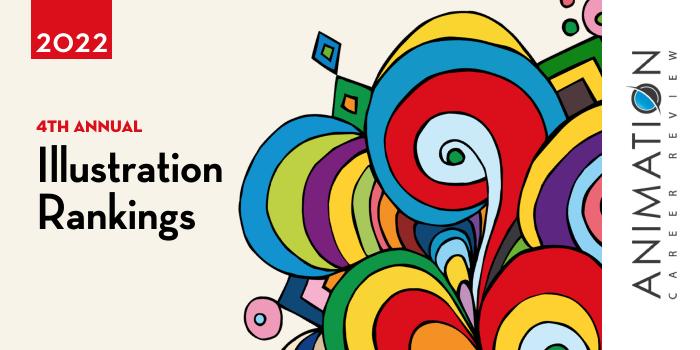 What are the top illustration schools in Georgia for 2022?
Top Georgia Illustration Schools - 2022 College Rankings

| Ranking | School | City |
| --- | --- | --- |
| 1 | Savannah College of Art and Design | Savannah |
| 2 | University of Georgia | Athens |
| 3 | Augusta University | Augusta |
| 4 | Kennesaw State University | Kennesaw |
Our 2022 ranking of the top illustration schools in Georgia. For an explanation of the ranking criteria, click here.
1. Savannah College of Art and Design, Savannah, Georgia

Savannah College of Art and Design has an Illustration Program that allows students to declare a Minor and/or take courses in other disciplines such as Animation, Graphic Design, Visual Effects, Architecture, and Interactive Design and Game Development. In addition to these disciplines (all can be taken as a Minor), examples of Minors that complement the Illustration Program include Animated Illustration and Publication Design, Scientific Illustration, Illustration for Entertainment, Storyboarding, and Illustration for Surface Design. The SCAD Digital Publishing Certificate is another option for Illustrators who would like to study publishing and design fundamentals. Consisting of 30 credit hours, the Certificate Program explores Graphic Design, Interactive Design and Web Design, Print Production and Digital Environments, and Media Management. 
Specific Illustration degree options include a BA in Visual Communication with an Illustration Concentration available at the Atlanta and Savannah campuses, a BFA in Illustration (Atlanta, Hong Kong, Savannah), the MA in Illustration (Atlanta, Savannah, eLearning), and the Illustration MFA Program (Atlanta, Savannah, eLearning).
At undergraduate level, all students will complete the SCAD Core before entering the major. Consisting of general education coursework and foundation studies, the SCAD Core includes courses such as Applied Physics, Visual Culture in Context: Making Modernites, Drawing I/II (Form and Space/ Composition and Media), Design I/II/III (Elements and Organization/3-D Form in Space/Time), Creative Thinking Theories and Processes, Digital Communication, Color: Theory and Application, Psychology of Group Processes, Speaking of Ideas, and The Geometry of Physical Space.
Across the BA and BFA programs, students will take courses such as Digital Illustration, Book  Illustration, Materials and Techniques, Creative Concepting for World Building, Illustrating Beyond the Page: The Narrative Experience, Animated Illustration, Editorial Illustration, Contextual Character Design, Illustrating Beyond the Page: The Narrative Experience, and Color with Intent. Both programs require 180 credit hours to graduate, including 20 credit hours of free electives for the BA Program. Students in both pathways may participate in the SCAD internship program.
The Illustration BFA has four Concentration options: Illustration for Entertainment, Animated Illustration and Publication Design, and Concept Design for Entertainment. This professional degree program includes 10 hours in free electives and advanced courses such as Illustration Business Strategies and Entrepreneurship, Career Strategies for Illustration, and Professional Portfolio for Illustrators.
The 45 credit hour Illustration MA features a Graduate Internship, Directed Projects in Illustration, and the Illustration Final MA Project. The Illustration MFA consists of 90 credit hours and features two Graduate Internships, Advanced Studio Techniques, Illustration for Publications, Professional Practices in Illustration, Directed projects in Illustration, and Illustration Markets. Students in this terminal degree program may choose four electives at the 500 to 700 level.
All SCAD students may spend a quarter abroad at SCAD Lacoste or other study abroad locations. Other SCAD features include access to studio classrooms, state-of-the-art labs, drawing rooms, production studios, cutting tables, and Adobe Creative Cloud; visiting artists and speakers, creative collaborations between departments and with global brands; master classes, panel discussions, and the annual Sidewalk Arts Festival; and participation competitions and exhibits. 
Graduates of the Illustration Programs at Savannah College of Art and Design have been recruited by  Walt Disney Imagineering, ImagineFX, Bento Box Entertainment, A&E, Comedy Central, The New York Times, Game Informer, Revolver Studios, and Converse, among others.
Savannah College of Art and Design is accredited by the Southern Association of Colleges and Schools Commission on Colleges (SACSCOC). Founded in 1978, the school has campuses in Savannah, Atlanta, Hong Kong, and Lacoste, France. Serving more than 15,000 students from all 50 states and more than 100 countries, SCAD offers more than 100 degree programs and 75+ minors and certificate programs.
2. University of Georgia, Athens, Georgia

The Franklin College of Arts and Sciences at University of Georgia (UGA) is home to the Lamar Dodd School of Art. This academic unit within Franklin College has a number of noteworthy features including the opportunity to study and live in New York City for three weeks during the month of May through the UGA New York MAYmester Program, and participation in the UGA Study Abroad Program, which has more than 100 options in 75 countries such as Ghana, West Africa; Cortona, Italy; and Costa Rica, Central America).
Other School of Art features include access to state-of-the-art facilities and labs, the opportunity to work and learn in dedicated classrooms and studio spaces, and hands-on experience through the Internship Program.
The UGA Art BFA Program offers a Concentration in Scientific Illustration that prepares students for careers in traditional, biological, and medical illustration. Students who would like to create a focus in traditional illustration may select nine credit hours or more from seven Studio Elective. Courses include Illustration, Design Drawing Techniques, Digital Narrative Systems, Photography & Image Culture, Special Problems in Graphic Design, Advanced Drawing, and Painting.
The Scientific Illustration Concentration also requires Art History coursework, and 27 credit hours of Studio Art courses. This provides additional opportunities for students to develop traditional illustration skills. Anatomy for Figure, Graphic Systems, and Digital Imaging are just a few required Studio Art courses. Other course requirements include Fundamentals of Scientific Illustration, Intermediate Scientific Illustration, and Advanced Scientific Illustration.
Art BFA students must complete the Senior Exit course worth three credits. This culminating experience consists of a Critique, Portfolio, and Evaluation, and participation in the BFA Exit Show: Scientific Illustration.
Graduates of the Scientific Illustration Program at University of Georgia work for advertising agencies, studios that produce serious games, publishers (books, journals, magazines), animation studios, software and app developers, medical education companies, science communication studios, trade and society associations, the U.S. military, hospital, clinics, and medical practices, veterinary schools, medical and legal firms, device and biotech companies, and research institutions.
The University of Georgia is accredited by the Southern Association of Colleges and Schools Commission on Colleges (SACSCOC). Established in 1785, UGA is the state's flagship institution. The school serves more than 40,000 students enrolled in 370 fields and areas leading to the bachelor's, master's, specialist education, professional, or PhD degree.
3. Augusta University, Augusta, Georgia

The Katherine Reese Pamplin College of Arts, Humanities, and Social Sciences at Augusta University (AU) provides a number of opportunities to study Illustration through the College's Art flexible BA and BFA Programs. Housed in Pamplin's Art & Design Department, these studio-based programs offer up to 12 credit hours in studio art electives (student's choice), up to six additional credit hours from the Drawing/Painting Concentration, and six credits of free electives.
Course examples across AU's Art and Design programs include Illustration - From Traditional to Digital Media, Visual Storytelling, Independent Study in Visualization, Drawing I-IV, Short Format Storytelling, Previsualization, 2D Animation, Electronic Media I-II, Tactile Graphics: Printed Surface for Books and Limited Edition, Color Experience and Theory, and Multimedia I-II. The Final Project, Senior Exhibition, and Portfolio can be Illustration-based. Other program features include opportunities to complete an internship, participation in workshops and seminars, and the AU Study Abroad Program in Greece.
For students seeking a unique degree that combines Illustration and Science, the College of Allied Health Sciences at AU has a Medical Illustration Graduate Program (MIGP) that can be completed in 21 months. Housed in Allied Health's Department of Medical Illustration, the MIGP is one of just three programs of its kind in the U.S.
Program features include formal classes, seminars and lectures, and learning by hands-on performance, and participation in project critiques. Students in the program will have opportunities to collaborate with peers, complete an internship, and study abroad. During the first year of the program, all students will study traditional illustration techniques. Throughout the program, students will also explore computer technologies and digital techniques for animation, print, multimedia, and projection.
Other areas explored include interactive communication media, rendering styles, illustration techniques for Medical Illustrators, gross anatomy, and cell biology. Graduate-level science courses are housed in The Medical College of Georgia at AU.  
The MIGP at Augusta University leads to a Master of Science in Medical Illustration (MSMI) granted through The Graduate School.
Graduates of the Art and Illustration Programs at Augusta University are prepared for careers such as Medical Illustrator, Digital Illustrator, Technical Illustrator, Illustrator for Animation, TV, and Film, Storyboard Artist, Book Illustrator, Advertising Illustrator, Comic Book Illustrator, Multimedia Illustrator, Art Director, and Freelance Illustrator.
Augusta University is accredited by the Southern Association of Colleges and Schools Commission on Colleges (SACSCOC). Founded in 1828 as the Medical College of Georgia, today, Augusta University is a public research university and medical school with locations throughout Augusta and satellite campuses in Athens, Albany, Rome, and Savannah, Georgia. Augusta University serves 9,565 students enrolled in 155 academic programs across ten colleges and schools—including the state's 13th-oldest medical school and Georgia's only dental college.
4. Kennesaw State University, Kennesaw, Georgia

The School of Art and Design (SOAAD) at Kennesaw State University's (KSU) serves more than 1,200 students enrolled in over a dozen programs and concentrations leading to a BFA or MA. For students interested in Illustration, SOAAD offers has an Art BFA Program with a Concentration in Illustration. Consisting of 120 credit hours, the program provides the opportunity to add additional concentrations in areas such Graphic Communications, Painting and Drawing, Art History, Sequential Art, Photography and Video, Printmaking, and Textile and Surface Design.
SOAAD features include the summer art intensives, visiting artists, internship opportunities, and the KSU partnership with ESA Saint-Luc in Bruxells, Belgium. This long-running study abroad program provides unique opportunities such as the Comics curriculum at ESA St. Luc Brussels.
Course examples for the Illustration Concentration include Electronic Illustration, (Concept, Creativity, and Studio Practice, Advanced Figure, Illustration I-II, 2D Design and Color Theory, Aqueous Media, Computer Applications in Art, Advanced Illustration, Printmaking, and 3D Design.
In the final year of the KSU Illustration Program, students will complete the Senior Art Seminar and Exhibition course worth three credits.
Graduates of the Art Programs at Kennesaw State University go on to successful careers as Illustrators for Animation, Television, and Film, Multimedia Artists, Advertising Illustrators, Book Designers, Storyboard Artists for Animation and Games, Packaging Designers, and Art Directors, among others.
Kennesaw State University is accredited by the Southern Association of Colleges and Schools Commission on Colleges (SACSCOC). Founded in 1963 as a junior college, KSU serves nearly 43,000 students making it one of top 50 largest public colleges in the U.S. Kennesaw State University provides more than 170 degree program options across 11 colleges and KSU Journey Honors College.