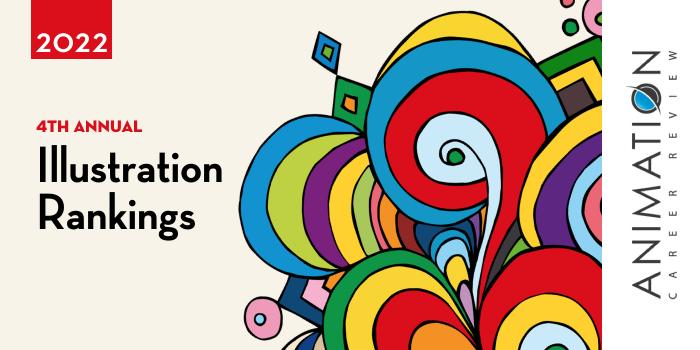 What are the top illustration schools in Maryland for 2022?
Top Maryland Illustration Schools - 2022 College Rankings

| Ranking | School | City |
| --- | --- | --- |
| 1 | Maryland Institute College of Art | Baltimore |
| 2 | Towson University | Towson |
Our 2022 ranking of the top illustration schools in Maryland. For an explanation of the ranking criteria, click here.
1. Maryland Institute College of Art, Baltimore, Maryland

Maryland Institute College of Art has an Illustration Program with BFA, MA, and MFA options. The Illustration BFA has Studio Minors in Book Arts, Sequential Art, and Illustration Studio. The Books Arts Studio Minor is an interdisciplinary focus area that requires 15 credit hours of study. Required courses include Paper-Making and Book Structure, and Letterpress: Chapbooks and Broadsides or Artist's Book.
Book Arts students may choose any courses from the available list to reach 15 credit hours. Examples include Typography I-II, Book Illustration, Mixed Media Book, Illustrative Print, Advanced Book Illustration, and Visual Journalism. An optional internship is available as well.
Open to all majors, the 15 credit hour Sequential Art Studio Minor prepares students for careers in digital or printed comics. Course examples for the program include Sequential Art, Studio Remix: Storyboards, Advanced Sequential Art, Storytelling and Mythmaking, Motion Graphics, and Advanced Digital Illustration. A major benefit of the program is MICA's relationships with the Museum of Comics and Cartoon Arts, Toronto Comics Art Festival, Baltimore Comic-Con, and Small Press Expo.
In the Illustration Studio Minor at MICA, students will explore illustration for books, and magazines, newspapers; advertisements, posters and flyers; comics and graphic novels; institutional publications, the web, and graphics for music. The program also explores preproduction, including concept art and character design for animation, film, television, and video games.
Graduates of the MICA Illustration Program have been hired for internships, full-time positions, and freelance assignments at DC Comics, Pixar, The New York Times, Google, LucasArts Entertainment, Apple, DreamWorks Animation, Whole Foods Market, Anthropologie, Johns Hopkins Institute of Nanobiology, and National Geographic, among others. Some Illustration graduates go on to enroll in MICA's graduate Illustration Programs.  
Specific graduate options include the MA in Illustration and MFA in Illustration Practice. The MA is a one-year program for practicing Illustrators seeking career advancement or individuals interested in launching a career in illustration. Consisting of workshops, studios, lectures, and open electives, the 30 credit hour MA Program features an open-plan, state-of-the-art studio environment, courses taught by leaders in the field, and collaborative projects with the Center for Design Thinking and graduate students from other departments at MICA.
The Illustration MA Program at MICA culminates with a capstone portfolio project, exhibition, and review panel.
The Illustration Practice MFA is a two-year, 60 credit hour program that features opportunities to collaborate with Dolphin Press & Print at MICA, the Rockwell Center for American Visual Studies, the Modern Graphics History Library at Washington University, and the Center for Design Thinking at MICA. Students in this program will also collaborate with industry professionals and fellow students, and they will have opportunities to communicate with artists-in-residence and visiting critics. The MICA Illustration Practice MFA culminates with the MFA Thesis.
Graduates of the Illustration MA and MFA Programs at MICA are Freelance Illustrators, Exhibiting Artists, Entrepreneurs, Curators and Gallery Managers, Designers, Educators, Art Directors, and more.
Maryland Institute College of Art is accredited by the Middle States Commission on Higher Education (MSCHE) and the National Association of Schools of Art and Design (NASAD). Founded in 1826, MICA is nation's oldest independent, continuously degree-granting college of art and design. The school serves 2,090 students from 45 states and 53 foreign countries. Forty percent are fine arts majors and 60% are design & media arts majors. Programs at Maryland Institute College of Art lead to a BFA, MA, MFA, or MPS degree.
2. Towson University, Towson, Maryland

The College of Fine Arts & Communication (COFAC) at Towson University (Towson or TU) is home to the Department of Art + Design, Art History, and Art Education. Within the Department is an Art and Design Program with an Illustration Concentration. Consisting of 120-122 credit hours and leading to a BFA, the program also has two options—the traditional media option, which explores a variety of of classical art skills, and the digital media option, which allows students to use industry-standard computer software to produce digital content. Other program features include internships, lectures, film screenings, and visits to art exhibitions.
The Art and Design BFA/Illustration Concentration requires 60 credit hours in the Major and 21 in First-Level Foundation courses such as 2D and 3D Process, Digital Tools and Concepts, Drawing: Observation and Invention, and Visual Concepts. In the Major and Concentration, students will take courses such as Illustration Principles for Designers and Illustrators, Digital Art: 2D and 3D, Digital Illustration, Animation: 2D, Painting Meaning: Expression, Narrative, and Personal Content. Animation: Imagemaking: Concept and Practice, Motion Design, Advanced Illustration, History of New Media, Life Drawing and Anatomy, Modern Art, and History of New Media.
In the final year of the BFA Program at Towson University, students will complete the BFA Project and Portfolio, and participate in the Senior Show (Exhibition).
Graduates of the Towson University Art and Design BFA Program are prepared for positions at animation, film and TV studios, publishing companies (books and magazines), graphic design studios, advertising agencies, game design studios, and comic book publishers, among others.
Towson University is accredited by the Middle States Commission on Higher Education (MSCHE). Serving nearly 23,000 students, Towson is the largest university in the Baltimore area and the second-largest university in the University System of Maryland. The school began as a teacher's college in 1866. Today, Towson students have access to more than 110 degree programs housed in seven colleges consisting of dozens of departments.