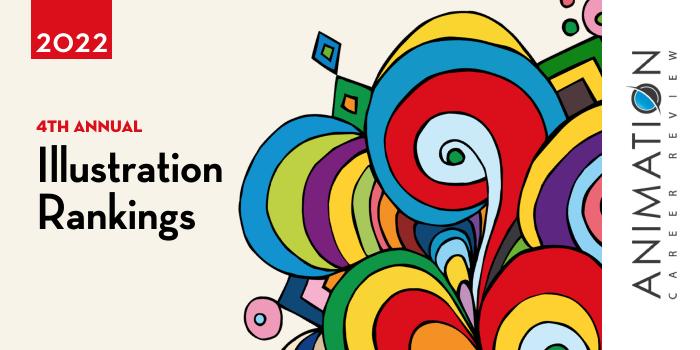 What is the top illustration school in Oregon for 2022?
Top Oregon Illustration Schools - 2022 College Rankings

| Ranking | School | City |
| --- | --- | --- |
| 1 | Pacific Northwest College of Art at Willamette University | Portland |
Our 2022 ranking of the top illustration schools in Oregon. For an explanation of the ranking criteria, click here.
1. Pacific Northwest College of Art at Willamette University, Portland, Oregon

Pacific Northwest College of Art (PNCA) at Willamette University has an Illustration Program that leads to a BFA. One of the top undergraduate options at PNCA, the Illustration BFA explores traditional studio media, emerging technologies, and the creation of visual messages. Students in the program benefit from mentorship programs, professional practices instruction, portfolio preparation, and internships with companies such as Microsoft, Wieden+Kennedy, Nike, Dark Horse Comics, and Nintendo.
The PNCA Illustration BFA provides access to state-of-the-art labs and studios such as the WACOM Lab, the Professional Digital Fine Art Printing Lab, Animation Lab, Printmaking Studio, Photography Lab, and Albert Solheim Library, which houses over 30,000 books and computer workstations. PNCA also houses Make+Think+Code—a technology lab that hosts workshops and classes, while providing access to additional digital tools, technology, and facilities.
Students in the Pacific Northwest College of Art Illustration BFA Program can expect to take courses such as Advanced illustration Studio, Design & Image, Cultural Marketplace, Drawing for Illustration, Visual Techniques, Social Science Seminar, Digital Media Strategies I-II, Painting for Illustration, Word & Image, Time Arts, Visual elements: Digital Tools, 3D Design, and Exploring Visual Culture. In the senior year of the program students will complete a Thesis across two courses: Design Arts Thesis Development and Design Arts Thesis.
Upon completion of the Illustration BFA Program at PNCA, graduates will have the opportunity to present their work at the school's Annual End-of-Year Showcase. Hosted by the Illustration Department, the Showcase takes place at a Downtown Portland gallery.
Willamette University and Pacific Northwest College of Art are accredited by the Northwest Commission on Colleges and Universities (NWCCU). PNCA is also a member of the Association of Independent Colleges of Art & Design (AICAD) and the National Association of Independent Colleges and Universities (NAICU).
Willamette University was established in 1842, making it the oldest university in the West. This liberal arts college serves close to 1,900 students enrolled in dozens of programs across the Colleges of Arts & Sciences and Law, Pacific Northwest College of Art (PNCA), and the Atkinson Graduate School of Management. Willamette University and PNCA merged in 2021
PNCA, which remains an independent college within Willamette, was established in 1909 and serves around 650 students. The school offers 11 BFA degrees, eight minors, and eight graduate MA and MFA degrees within the Hallie Ford School of Graduate Studies.