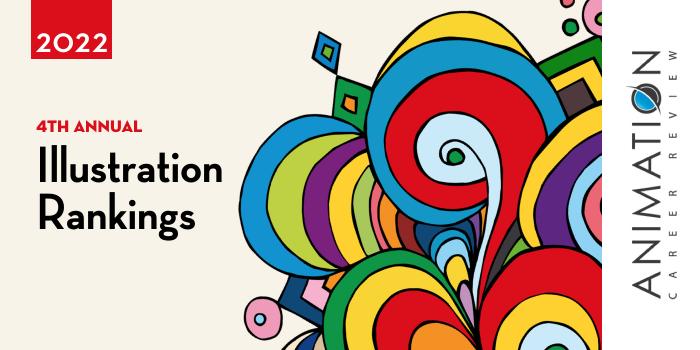 What are the top illustration schools in Virginia for 2022?
Top Virginia Illustration Schools - 2022 College Rankings

| Ranking | School | City |
| --- | --- | --- |
| 1 | Virginia Commonwealth University | Richmond |
| 2 | George Mason University | Fairfax |
Our 2022 ranking of the top illustration schools in Virginia. For an explanation of the ranking criteria, click here.
1. Virginia Commonwealth University, Richmond, Virginia

Virginia Commonwealth University (VCU) is home to the School of Arts (VCUarts), which serves more than 3,000 students across 16 departments. More than 25 degree options and minors are available, with five offered in the Department of Communication Arts. With a focus in Narrative Illustration and Entertainment Design, all programs in the Communication Arts Department provide opportunities to study Illustration.
Department of Communication Arts students will explore traditional and mixed-media illustration, comics and graphic novels, observational drawing, scientific illustration, concept design, digital image making, and storyboarding. Students will complete the Art Foundation Program (AFO) in the first year of all pathways, and they will take courses such as Digital Drawing, Game Design, Theory and Practice, Drawing Studies: The Figure Observed, 3D Modeling for Concept Design, The Figure in Illustration Basic Human Anatomy, Scientific Illustration, Color Theory, Imagery for Science Fiction and Fantasy, Environmental Science, and Imagery for Children. VCUarts students may also apply for an internship and they have the option to study abroad in Florence, Italy.
Program options include a BFA in Communication Arts with the option to create a custom Concentration in Illustration or other related area, a Communication Arts BFA with a Scientific Illustration Concentration, a Minor in Scientific Illustration, and a BFA and Minor in Visual Effects (VFX).
Graduates of the VCUarts alumni are Editorial illustrators, Graphic Novelists, Web Illustrators, Interactive Media Designers, Comic Artists, Art Directors, Digital Animator, Scientific Illustrators, Children's book Illustrators, VFX Artists, Game Designers, Concept Artists, Character and Creature Designers, Storyboard Artists, 3D Modelers and Animators, and Fine Artists.
Virginia Commonwealth University accredited by the Southern Association of Colleges and Schools Commission on Colleges (SACSCOC). Founded in 1838 as the medical department of Hampden-Sydney College, this urban, public research university serves 28,919 students enrolled in more than 200 programs across 15+ colleges, school, and centers.
2. George Mason University, Fairfax, Virginia

George Mason University houses the College of Visual and Performing Arts (CVPA). Within the CVPA, is the School of Art (SOA), which has BA and BFA degrees in Art and Visual Technology (AVT) with an Illustration Minor. In the 18 credit our Minor, students will take the following courses: Illustration, Comics or 2D Experimental Animation, Figure Drawing, Digital Printmaking, Entrepreneurship in the Arts, and Professional Design Practices or Professional Practices.
Students must pass a portfolio review and earn a 3.0 GPA in both AVT 222 Drawing I (Mason Core) and AVT 323 Drawing II prior to applying for admission into the Illustration Minor.
The AVT BA and BFA Programs both require 120 credit hours to graduate. This does not include the Illustration Minor. Course examples include New Media in the Creative Arts, Two-Dimensional Design and Color, Art Now, Three-Dimensional Design and Beyond, Interdisciplinary Arts, Aesthetics, Typography, Painting, Printmaking, and Digital Photography.
In addition to the Minor, the AVT BA and BFA Programs provide the opportunity to take a double major or complete a double degree. Students that choose a double major or double degree in AVT and Graphic Design (GD) will have additional opportunities to study Illustration and develop skills in other related areas. Course examples include Comics, Editorial Design, Book Arts: Books Enclosures, Photobook: Concepts Form, Illustration, Advertising Design, Package Design, Advanced Typography, Motion Design, Package Design, and Brand Identity Design.
Students who are interested in Illustration and Arts Management may enroll in GMU's Accelerated AVT BFA/Arts Management MA with an Illustration Minor. This program requires 150 credit hours of study and is available through a joint cooperation between the School of Art and the Arts Management Program.
Graduates of the AVT Programs at George Mason University work in all areas of Visual Arts, including Illustration.
George Mason University is accredited by the Southern Association of Colleges and Schools Commission on Colleges (SACSCOC). Founded as a branch of the University of Virginia in 1949, GMU serves close to 39,150 students, making it one of the largest public universities in the Commonwealth of Virginia. The school, which also serves 500 students at George Mason University Korea (Mason Korea), offers more than 200 programs housed across 11 colleges and schools