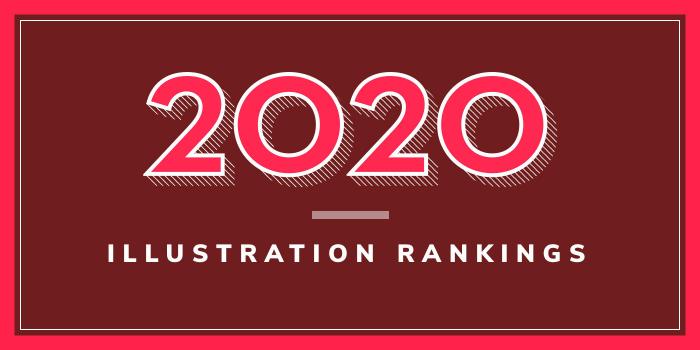 What are the top illustration schools in Colorado for 2020?
Top Colorado Illustration Schools - 2020 College Rankings

| Ranking | School | City |
| --- | --- | --- |
| 1 | University of Colorado-Denver | Denver |
| 2 | Rocky Mountain College of Art and Design | Denver |
Our 2020 ranking of the top illustration schools in Colorado. For an explanation of the ranking criteria, click here.
1. University of Colorado-Denver, Denver, Colorado

University of Colorado Denver (CU Denver) originated in 1912 as an extension of the University of Colorado Boulder. Part of the CU System, which serves 59,560 students at Boulder, Colorado Springs, Anschutz, and Denver, the campus serves approximately 11,876 students enrolled in more than 100 degree programs in eight schools and colleges. The College of Arts & Media houses the Illustration Program, which consists of a BFA in Fine Arts with an Illustration Emphasis and a Minor Illustration.
Students in the BFA program "receive instruction in conceptual illustration, digital illustration, rendering, perspective, painting, exhibition preparation, professional practices and the use of various artistic and illustration techniques," says the school. Sample courses for the program include 2D and 3D Design, Digital Painting, Digital Photography, Graphic Novel Workshop, Illustration I (Image Making), II (Digital Media), III (Investigative Methods) and IV (Thesis Development), Life Drawing, Drawing & the Printed Image, and the Business of Art.
"In preparation for a professional illustration career, the coursework allows students to master numerous essential digital and traditional tools and work to successfully bring the two together in ambitious and innovative illustrative work." In addition to coursework in a range of areas, students will complete studio courses and lectures, along with an internship and a Capstone course.
Graduates of the program are prepared to pursue a freelance illustration career or positions in advertising, design, entertainment, publishing, and more.
2. Rocky Mountain College of Art and Design, Denver, Colorado

In 1963, well-known illustrator and educator Philip J. Steele founded Rocky Mountain School of Art, which later became Rocky Mountain College of Art and Design (RMCAD). The school serves 760 students enrolled in 16 degree and certificate programs offered in campus/hybrid and online formats.
The school's BFA in Illustration has three concentration options: Children's Book, Concept Art and Sequential Art. The program covers Innovative Storytelling, Traditional + New Media, Composition Theory, Self-Promotion, Drawing Mastery, and Portfolio Development. Students in the program also benefit from a collaborative environment, knowledgeable professors, small class sizes, and flexibility. The program may be completed on campus or online.
Graduates of the RMCAD Illustration Program are prepared to seek positions in Editorial Illustration, Children's' Book Illustration, Concept Art for Games & Animations, Comic Books and Graphic Novels, Technical & Medical Illustration and Product Design & Licensing.