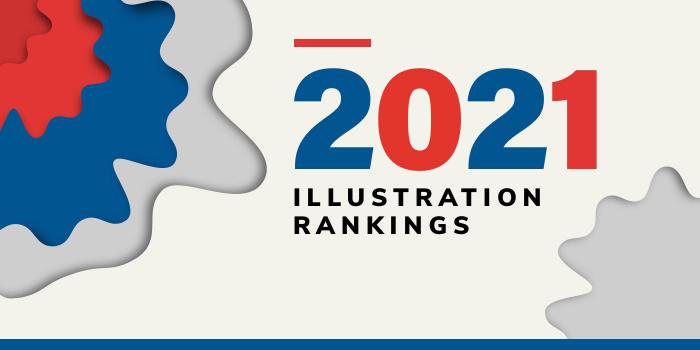 What are the top illustration schools in Colorado for 2021?
Top Colorado Illustration Schools - 2021 College Rankings

| Ranking | School | City |
| --- | --- | --- |
| 1 | Rocky Mountain College of Art and Design | Denver |
| 2 | University of Colorado, Denver | Denver |
Our 2021 ranking of the top illustration schools in Colorado. For an explanation of the ranking criteria, click here.
1. Rocky Mountain College of Art and Design, Denver, Colorado

Rocky Mountain College of Art and Design (RMCAD) was founded in 1963 by educator and illustrator Philip J. Steele founded Rocky Mountain School of Art. Steele's mission for this proprietary institution in the foothills of Colorado was to build a "community of creatives" that that would instill in all students a passion for creativity, innovation, and a desire for lifelong learning in the fine and applied arts.
Today, better known as Rocky Mountain College of Art and Design (RMCAD), the school is considered one of the nation's premier art and design institutions. Serving more than 1,000 students, RMCAD offers 16 degree and certificate programs available in campus/hybrid and online formats.
The school's offers two programs for aspiring illustrators: the BFA in Illustration and the BFA in Illustrative Design. The BFA in Illustration has three Concentrations including Children's Book, Concept Art, and Sequential Art. The program covers Composition Theory, Drawing Mastery, Innovative Storytelling, Portfolio Development, Self-Promotion, and Traditional + New Media. Students in the program also benefit from RMCAD's collaborative environment, flexibility, knowledgeable professors, and small class sizes. The BFA Program may be completed on campus or online.
Graduates of the RMCAD Illustration Program are prepared to seek positions in Children's Book Illustration, Comic Books and Graphic Novels, Concept Art for Games & Animations, Editorial Illustration, Product Design & Licensing, and Technical & Medical Illustration.
The BFA in Illustrative Design is a 123 credit hour program that "provides students with a hybrid degree" combining the skills learned in Illustration "with the approach to design thinking" learned in Graphic Design, says the school. The goal of the program is to provide students with "the technical, aesthetic, critical and practical skills necessary for career success."
Areas covered include Innovative Storytelling, Media and Digital Skills Development, Sustainable Practice, and Typography. Students will also learn to solve communication and design problems. The program also emphasizes Portfolio Development.
Graduates of RMCAD's BFA in Illustrative Design Program are prepared to pursue careers in a variety of design fields. Potential job titles include Art Director, Creative Director, Graphic Designer, Illustrator, Motion Designer, Package Designer, and Typographer, to name a few.
2. University of Colorado Denver, Denver, Colorado

The University of Colorado Denver (CU Denver) began as an extension of the University of Colorado Boulder in 1912. The school became an independent campus in 1973 and one of the four campuses of the University of Colorado System. What began in one building in downtown Denver has grown to more than 125 acres and more than 15,000 students enrolled each year.
More than 100 degree and 76 certificate programs are offered in 13 colleges and schools. The College of Arts & Media houses the Illustration Program, which consists of a Fine Arts BFA with an Illustration Emphasis and a Minor Illustration.
BFA students "receive instruction in conceptual illustration, digital illustration, rendering, perspective, painting, exhibition preparation, professional practices, and the use of various artistic and illustration techniques," says the school. Course highlights include Anatomy for the Artist, Digital painting, Graphic Novel Workshop, Painting, Drawing & the Printed Image, The Business of Art, and Typography Studio. 
Students will also take Illustration I: Image Making, Illustration II: Digital Media, Illustration III: Investigative Methods, Illustration IV: Thesis Development, and Illustration BFA Thesis. An internship is also part of the program.
Other program highlights include access to state-of-the art digital labs, sculpture studios, industrial equipment and darkrooms and opportunities at the Denver Art Museum, in galleries across the Front Range, and at digital studios like Pixar.
Graduates of the program are prepared to pursue positions in a "multitude" of fields including Advertising, Animation and Games, Graphic Design, Engineering, Entertainment/Film/Television, Healthcare, Illustration/Medical/Scientific, Marketing, Publishing, and more.