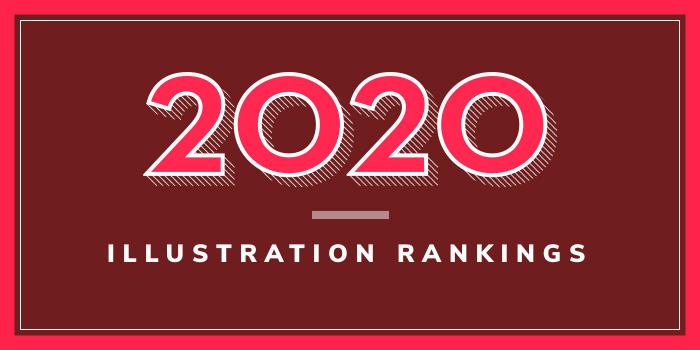 What are the top illustration schools in Connecticut for 2020?
Top Connecticut Illustration Schools - 2020 College Rankings

| Ranking | School | City |
| --- | --- | --- |
| 1 | University of Hartford | Hartford |
| 2 | University of Connecticut | Storrs |
Our 2020 ranking of the top illustration schools in Connecticut. For an explanation of the ranking criteria, click here.
1. University of Hartford, Hartford, Connecticut

University of Hartford (UHart) traces its roots back to 1877, when one of the three founding schools, the Hartford Art School, opened. It was initially called the Hartford School for Decorative Arts. Today, University of Hartford (chartered in 1957) offers 100 degree programs in the arts, humanities, business, engineering and technology, education, and health professions. The school serves close to 6,800 students from 48 states and 48 countries around the world.
UHart has two program options for aspiring illustrators: a BFA and MFA in Illustration. Offered through Hartford Art School (HAS), which serves around 310 students, the BFA curriculum is designed to introduce students to the techniques and processes used by illustrators. After the foundation year, the program guides students through a series of independent studios and illustration intensives focused on editorial, advertising, and book work, using both digital and traditional methods.
The program covers the three primary markets for illustrators: advertising illustration, book illustration, and editorial illustration. Course highlights include Digital Illustration, Drawing for Illustration, Illustration I-III (Oil, Acrylic, and Watercolor), Advertising, Editorial, and Book.
Sophomore and Junior Reviews are part of the program and students will complete a portfolio and a senior project. In the portfolio preparation course, students learn to prepare their work for professional presentation. "Considerable emphasis is placed on the development of personal style and direction throughout the program," says the school.
The MFA In Illustration is a low-residency program designed for working adults. Also offered through HAS, the MFA combines "intensive, on-campus sessions" in the summer with travel during spring and fall. Fall and spring semesters take place off-campus in places such as Dallas, San Francisco, Pasadena, New York City and other destinations.
Other program highlights include guest speakers, museum visits, and studio visits to places such as Communication Arts Magazine, Electronic Arts Entertainment, Disney Animation Studios, DreamWorks Animation Studios, Lucasfilm, Nickelodeon Studios, and the Society of Illustrators.
2. University of Connecticut, Storrs, Connecticut

The University of Connecticut (UConn) was founded in 1881 under the name Storrs Agricultural School (SAS). At the time, SAS was a two-year vocational school, which eventually became Storrs Agricultural College, and began officially admitting women. Today, with a main campus in Storrs and four Regional Campuses at Avery Point, Hartford, Stamford, and Waterbury.
UConn serves around 32,250 students enrolled in 113 majors, 90 research and professional practice fields of study, and six professional degree programs across 14 schools and colleges. The School of Fine Art at University of Connecticut (UConn) houses the Department of Art and Art History, which offers a BFA in Studio Art with a Concentration in Illustration/Animation. MFA programs are also available. 
Emphasis for the Illustration/Animation Concentration is on "creative process, visual thinking, communication, authoring extended illustration and/or animation works, and understanding professional practice." The program "emphasizes visual problem solving, creative invention, visual storytelling, and the development of imagery for communication."
Students in the program will complete general education requirements in areas such as Arts & Humanities, Diversity & Multiculturalism, and Science & Technology. They will also complete 24 credits of Art Foundation courses and Art History coursework, as well as 30 credits in Illustration/Animation, and 12 hours of electives.
Students have the opportunity to pursue a wide variety of projects in both digital and analog environments including book, editorial, institutional, and children's illustration; character and environment design; comics, cartoons, and graphic novels; design for products; self-promotion, 2-D and stop-motion animation; and more. Internship and study abroad opportunities are also available.
Graduates of the BFA program have pursued careers such as Advertising Designer, Animation Director, Art Director, Cartoonist, Editorial Illustrator, Exhibit Designer, Medical Illustrator, Storyboard Artist, Type Designer, and many others.