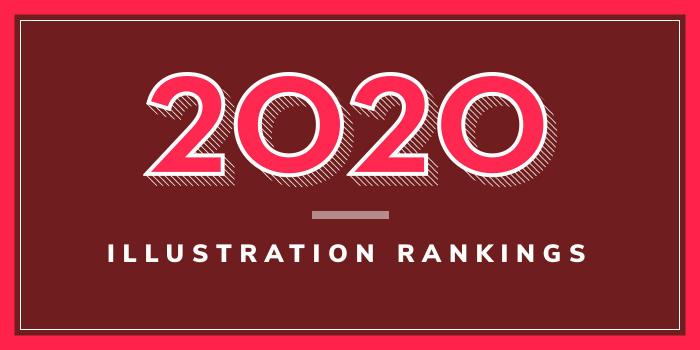 What are the top illustration schools in Florida for 2020?
Top Florida Illustration Schools - 2020 College Rankings

| Ranking | School | City |
| --- | --- | --- |
| 1 | Ringling College of Art and Design | Sarasota |
| 2 | University of Miami | Coral Gables |
| 3 | University of Central Florida | Orlando |
Our 2020 ranking of the top illustration schools in Florida. For an explanation of the ranking criteria, click here.
1. Ringling College of Art and Design, Sarasota, Florida

Ringling College of Art and Design (RCAD) was established in 1931 by circus baron, art collector, and real estate developer John Ringling. A member of the only global association to serve art and design education research (Cumulus), RCAD opened with just 75 students and 111 course offerings. Today, the school serves more than 1,600 students enrolled in 13 BA and BFA degree programs and nine minors. Illustration, Computer Animation, Film, Game Art, Graphic Design, and Virtual Reality Development are just a few options.
RCAD programs offer a rigorous curriculum, which combines studio and liberal arts, with client projects, substantive internships, and national competitions. Offered through the Illustration Department, the Illustration BFA covers the fundamentals of color theory, composition, anatomy, and digital and traditional media. The school says that "working in 2D and 3D, Illustration students are introduced to and familiarized with professional industry techniques through exercises, demonstrations, guest speakers, critiques, collaborative projects, internships, recruiter workshops, and interactions with real clients in the area." Sample courses for the program include Computer Illustration, Design and Topography, Figure Drawing, Film and Narrative, Illustration Media, and 3D Design for CA & IL.
Other program highlights include the opportunity to enter a semester-long exchange program or a four-five week summer program at Studio Arts Center International (SACI), located in Florence, Italy, internship opportunities at major companies such as Abercrombie & Fitch, Blue Sky Studios, Disney, Hasbro, and Pixar, and participation in The Annual Illustration show, Illest of the Ill—a department juried exhibition curated and coordinated entirely by students.
Students in the program also have access to two Cintiq labs solely for Illustration, access to three 24-hour Cintiq labs, painting and drawing studios, and a laptop for every student, fully equipped with the latest Adobe Creative Suite software.
Ringling College students have won more wards in the 40-year history of the Society of Illustrators than any other college, and comprise the highest number of accepted entries into the Society's annual Student Scholarship Competition. Graduates leave the program with a "comprehensive, cohesive portfolio" that showcases their work and they will be prepared for illustration positions in a range of industries.
Graduates have been hired by American Greetings, Apple, Blue Sky Studios, Cartoon Network, Disney, EA Games, GM, Google, Hallmark, Marvel Comics/Lucasfilm, Riot Games, United Airlines, Walt Disney, Zynga, and many others.
2. University of Miami, Coral Gables, Florida

University of Miami was founded in 1925 and the school welcomed its first students in October 1926. The school consists of several campuses and facilities including the main Coral Gables Campus, which houses two colleges and seven schools that serve more than 17,000 students from around the world. The University currently offers 133 bachelors, 139 masters, and 68 doctoral (64 research/scholarship and four professional practice) programs through 12 colleges and schools.
Founded in 1926, the College of Arts & Sciences, Department of Art and Art History, offers several programs for aspiring illustrators: an MFA in Illustration and Multimedia and an MFA in Studio Art with a Concentration in Digital Imaging-Illustration Photography. The Illustration and Multimedia MFA "was developed and designed to encourage individual growth and excellence" says the school. During the three year program, students will work independently and in the computer lab, and take interdisciplinary classes, attend seminars, and participate in research and presentation projects.
Regularly scheduled critiques involving visiting artists are part of the program as well as a day-long experience displaying and discussing student work one-on-one with the faculty from all other areas.
MFA students will produce a portfolio for Design and Multimedia and have an exhibition at the end of their course sequence.
The MFA in Studio Art with a Concentration in Digital Imaging-Illustration Photography is "designed for personal development and career success in both traditional and conceptual-based practice." The three-year program is competitive and requires advanced coursework in the area potential MFA students wish to study, as well as related professional and/or exhibition experience.
3. University of Central Florida, Orlando, Florida

Established in 1963 and home to more than 66,000 students across four campuses, the University of Central Florida (UCF) is the largest university by enrollment in Florida and one of the largest universities in the nation. Also one of the nation's youngest universities, UCF offers nearly 230 degree programs across 13 colleges. The College of Arts and Humanities houses the School of Visual Arts & Design (SVAD), which offers BA, BFA and MFA programs in Studio Art. A Minor in Studio Art is also available.
Specializations for the programs include Drawing and Illustration, Book Arts, Ceramics, Drawing, Drawing and Printmaking, Painting, Photography, Sculpture, and Type and Design. The BFA in Studio Art with a Specialization in Drawing and Illustration requires more credit hours than the BA and is recommended for aspiring illustrators seeking immediate employment in the field or for students who plan to attend graduate school. "The degree provides a solid foundation in techniques and theory in focused areas of competence," says the school. BFA students must complete a portfolio and the Exhibit/Seminar course.
Course highlights for the Illustration Programs include Advanced Drawing, Advanced Illustration, Art as Interface, Design Fundamentals-Three Dimensional, Intermediate Illustration, and Screenprinting. Students in all programs have the opportunity to complete an internship and participate in both local and international study experiences.