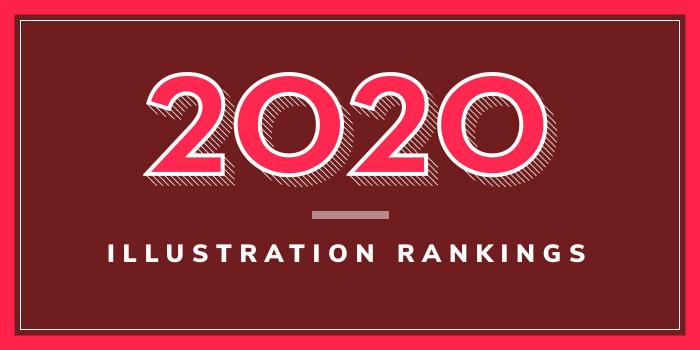 What are the top illustration schools in Georgia for 2020?
Top Georgia Illustration Schools - 2020 College Rankings

| Ranking | School | City |
| --- | --- | --- |
| 1 | Savannah College of Art and Design | Savannah |
| 2 | University of Georgia | Athens |
| 3 | Augusta University | Augusta |
Our 2020 ranking of the top illustration schools in Georgia. For an explanation of the ranking criteria, click here.
1. Savannah College of Art and Design, Savannah, Georgia

Savannah College of Art and Design (SCAD) was founded in 1978. With campuses in Savannah, Atlanta, Hong Kong, and Lacoste, France, the school serves more than 14,000 students from all 50 states and more than 100 countries. Offering more art degree programs and specializations than any other art and design university, SCAD has plenty of opportunities to study at domestic and international locations.
Offered through the School of Communication Arts, four degree options are available for aspiring illustrators along with four minors and related programs. Degree options include a BA in Visual Communication with a Concentration in Illustration (Atlanta, Savannah), a BFA in Illustration (Atlanta, Hong Kong, Savannah), an MA in Illustration (Atlanta, Savannah, eLearning), and an MFA in Illustration (Atlanta, Savannah, eLearning). Minors include Animated illustration and Publication Design, Scientific Illustration, Illustration for Entertainment, and Illustration for Surface Design. Related degrees include a BFA in Sequential Art (Atlanta, Hong Kong, Savannah).
The Animated Illustration and Publication Design Minor is offered at the Atlanta, Hong Kong, and Savannah campuses. All other minors are offered at the Savannah campus only. Minor programs are 25 hours and include courses such as Digital Illustration, Illustrative Anatomy and Perspective, Imaginative Illustration: Character Refinement, and Type and Image for Illustrators.
Students in SCAD's Illustration degree programs will learn to create "fine-art drawings, bringing ideas, characters and personalities to life using both traditional and digital techniques," says the school. Students will work in a "professional environment through a program structured like a working studio," and they will "develop a personal style and technique, learning to express their own unique vision while forming a well-rounded perspective on design."
Students in all programs have the opportunity to study outside of their main discipline by taking courses in Advertising, Graphic Design, Motion Media, Printmaking, and Sequential Art. Sample major curriculum courses for the programs include Directed Projects in Illustration, Contextual Character Design, lllustrating Beyond the Page: The Narrative Experience, Illustration Business Strategies and Entrepreneurship, Illustration Markets, Illustration for Publications, and Materials and Techniques.
The BFA in Illustration has four concentration options including Animated Illustration and Publication Design, Concept Design for Animation and Games, Illustration for Games, and Illustration for Surface Design. Each concentration requires four courses, and students have the opportunity to choose from 10 elective hours to enhance their focus.
2. University of Georgia, Athens, Georgia

When University of Georgia (UGA) was incorporated on January 27, 1785, Georgia became the first state to charter a state-supported university. The school serves 38,920 students enrolled in 200+ majors and academic programs in 17 colleges and schools. In addition to the main campus in Athens, the school has campuses in Costa Rica, Cortona, Italy, Oxford, England, and Washington DC.
The Franklin College of Arts and Sciences houses the Lamar Dodd School of Art. Here, students can earn a BFA in Scientific Illustration. The program consists of coursework in six areas including Foundation, Sciences, Quantitative Reasoning, World Languages and Culture, Humanities and the Arts, Social Sciences, and Arts.
Course highlights for the program include Study in Scientific Illustration, Color and Composition, Color Techniques in Scientific Illustration, Computer Animation for Dramatic Media I, II & II, and Design in Scientific Illustration, Ideation and Methodologies, Illustration, Printmaking: Lithography, Techniques and Topics in Science Illustration, Thematic Inquiry in Contemporary Art & Design, and Visual Narrative Systems.
Students will work and learn in dedicated classroom space, facilities and studios. They will also have the opportunity to gain hands-on experience through internships and study abroad experiences. The school has more than 100 study abroad and exchange programs in 75 countries.
3. Augusta University, Augusta, Georgia

Founded in 1828, Augusta University serves around 8,800 students enrolled in more than 140 academic programs through ten colleges and schools in locations throughout Augusta and at satellite campuses in Athens, Albany, Rome and Savannah. The College of Allied Health Sciences and the Graduate School offer an MS in Medical Illustration.
Established in 1948, the Medical Illustration Graduate Program is the oldest and longest accredited graduate program in medical illustration. It is also one of four programs in North America accredited by the Committee on Accreditation of Allied Health Education Programs.
The 21-month curriculum for the program "emphasizes anatomical and surgical illustration for print and electronic publication, as well as for projection and broadcast distribution," says the school. During the first year, students learn a variety of traditional illustration techniques as well as "computer technologies and digital techniques used to prepare both vector and raster images for print, projection, animation, and multimedia."
Students will also study communication theory and take graduate-level science courses such as Gross Anatomy and Cell Biology, with the medical students. They learn the fundamentals of storytelling for science in mediums such as animation, illustration, and interactive media, and spend time each week in the operating room observing and sketching.
In addition to formal classes, seminars and lectures, "students learn by hands-on performance, by participating in project critiques, and by cultivating creative thinking in peer-to-peer interactions." To better prepare students "to be productive in the rapidly evolving world of communications," class assignments are designed to give them both theoretical knowledge and practical experience.
Graduates of the MS in Medical Illustration Program have near 100% employment placement rate after graduation. Many graduates also run their own companies and in recently, 17 alumni (or their companies) won awards from the 70th Annual Conference Association of Medical Illustrators.