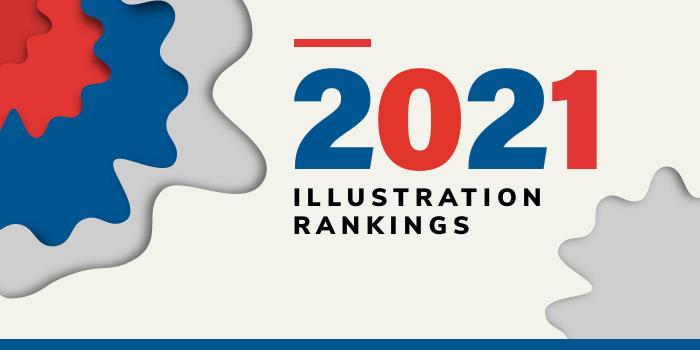 What are the top illustration schools in Georgia for 2021?
Top Georgia Illustration Schools - 2021 College Rankings

| Ranking | School | City |
| --- | --- | --- |
| 1 | Savannah College of Art and Design | Savannah |
| 2 | University of Georgia | Athens |
Our 2021 ranking of the top illustration schools in Georgia. For an explanation of the ranking criteria, click here.
1. Savannah College of Art and Design, Savannah, Georgia

Savannah College of Art and Design (SCAD) was founded in 1978. In addition to the main campus in Savannah, SCAD has locations in Atlanta, Hong Kong, and Lacoste, France. Serving more than 14,000 students from all 50 states and more than 100 countries, the school offers more degree programs and specializations than any other art and design university. SCAD also offers plenty of opportunities to study art and design at domestic and international locations.
Offered through the School of Communication Arts SCAD offers a BA in Visual Communication with a Concentration in Illustration (Atlanta, Savannah), a BFA in Illustration (Atlanta, Hong Kong, Savannah), an MA in Illustration (Atlanta, Savannah, eLearning), and an MFA in Illustration (Atlanta, Savannah, eLearning). Minors include Animated illustration and Publication Design, Scientific Illustration, Illustration for Entertainment, and Illustration for Surface Design. Related degrees include a BFA in Sequential Art (Atlanta, Hong Kong, Savannah).
The Animated Illustration and Publication Design Minor is offered at the Atlanta, Hong Kong, and Savannah campuses. All other Minors are offered at the Savannah campus only. Minor programs are 25 hours and include courses such as Digital Illustration, Illustrative Anatomy and Perspective, Imaginative Illustration: Character Refinement, and Type and Image for Illustrators.
Students in SCAD's Illustration degree programs will learn to create "fine-art drawings, bringing ideas, characters and personalities to life using both traditional and digital techniques," says the school. Students will work in a "professional environment through a program structured like a working studio," and they will "develop a personal style and technique, learning to express their own unique vision while forming a well-rounded perspective on design."
Students in all programs have the opportunity to study outside of their main discipline by taking courses in Advertising, Graphic Design, Motion Media, Printmaking, and Sequential Art. Course highlights include Contextual Character Design, Directed Projects in Illustration, lllustrating Beyond the Page: The Narrative Experience, Illustration Business Strategies and Entrepreneurship, Illustration Markets, Illustration for Publications, and Materials and Techniques.
The BFA in Illustration has four Concentration options including Animated Illustration and Publication Design, Concept Design for Animation and Games, Illustration for Games, and Illustration for Surface Design. Each Concentration requires four courses, and students have the opportunity to choose from 10 elective hours to enhance their focus.
Graduates of the Illustration Programs at SCAD are prepared to take on careers such as Advertising Illustrator, Animation Character Designer, Art Director, Book Illustrator, Editorial Illustrator, Illustrator for Entertainment Design, Illustrator for Game Design, Storyboard Artist, and Surface Design Illustrator. Graduates have been recruited by A&E, Bento Box Entertainment, Comedy Central, Converse, Game Informer, ImagineFX, Revolver Studios, The New York Times, and Walt Disney Imagineering.
2. University of Georgia, Athens, Georgia

Established in 1785, University of Georgia (UGA) is the state's flagship institution. The university's 17 colleges and schools enroll more than 38,000 students and offer 370 fields and areas leading to the bachelor's, master's, specialist education, professional, or PhD degree.
The Franklin College of Arts and Sciences houses the Lamar Dodd School of Art, which offers a BFA in Art with a Concentration in Scientific Illustration. "Students pursuing the BFA degree enter the School of Art as Intended Art majors," says the school "and will apply to an area of concentration via the School's area portfolio review in the second year of study."
Course highlights for the program include Advanced Drawing, Advanced Scientific Illustration, Anatomy of the Figure, Digital Narrative Systems, Graphic Systems, Illustration, Intermediate Scientific Illustration, and Special Problems in Graphic Design. The BFA also requires ARGD 3340 Senior Exit, which consists of the Senior Exhibition, Critique, Portfolio, and Evaluation.
Other program highlights include the opportunity to work and learn in dedicated classroom space, facilities and studio and hands-on experience through internships and study abroad experiences. UGA has more than 100 study abroad and exchange programs in 75 countries.
Graduates of the Scientific Illustration Program at UGA work at/for Academic Medical Centers, Advertising Agencies, Associations (trade or society), Federal Government (military), Hospital, Clinics, or Medical Practices, Medical Education Companies, Medical Legal or Law Firm, Pharmaceutical (device or biotech companies), Publishers (books or journals), Research Institutions, Science Communication or Animation Studios, Software/App Companies, Veterinary Schools, and more.