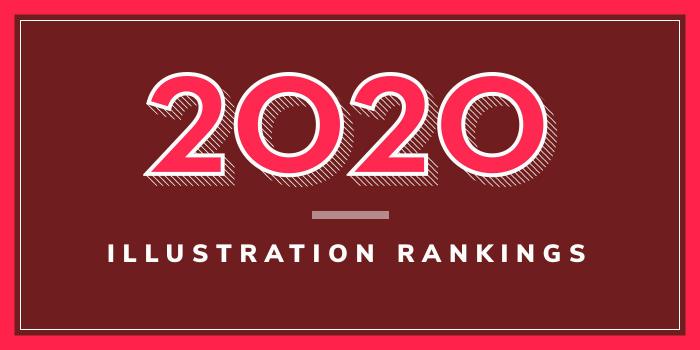 What are the top illustration schools in Illinois for 2020?
Top Illinois Illustration Schools - 2020 College Rankings

| Ranking | School | City |
| --- | --- | --- |
| 1 | Columbia College Chicago | Chicago |
| 2 | University of Illinois at Chicago | Chicago |
| 3 | Northern Illinois University | DeKalb |
| 4 | American Academy of Art | Chicago |
Our 2020 ranking of the top illustration schools in Illinois. For an explanation of the ranking criteria, click here.
1. Columbia College Chicago, Chicago, Illinois

Established in 1890, Columbia College serves more than 7,300 students from nearly every state and more than 60 countries. The school has over 100 academic majors or programs across several schools and more than 20 departments. Schools include the School of Media Arts, the School of Fine and Performing Arts, and the School of Liberal Arts and Sciences. The School of Fine and Performing Arts is home to the Illustration Program, which offers BA and BFA options.
The BA is a flexible program allows students to choose a minor or second major. Minor options include Animation, Creative Writing, Game Art, Journalism, Graphic Design, and Motion Graphics. Second major options that complement the degree include Computer Animation, Game Art, Graphic Design, and Traditional Animation.
The BFA is requires more advanced courses in illustration than the BFA program, which leaves little time for a minor or a second major. Sample courses for the BA program include Design Lab, Digital Illustration, Figure Drawing, Illustration Studio I, II & III, Illustration: Materials & Techniques, and Survey of Typography. The program also consists of a required internship.
Major courses for the BFA include Cartooning, Children's Book Illustration, Commercial Illustration, Drawing the Graphic Novel, History of Political and Social Illustration, Special Issues in Illustration, and Survey of Typography. An internship is part of the program as well as a Portfolio Development course. Because many illustrators work independently, both the BFA and BA programs also emphasize work emphasizes business skills in entrepreneurship and freelance.
BA and BFA students typically intern at a design firm, advertising agency, or art gallery and both programs also prepare students for positions in industries such as advertising, book and magazine publishing, entertainment/film, fashion, and product packaging.
2. University of Illinois at Chicago, Chicago, Illinois

University of Illinois at Chicago (UIC) formed in 1982 by the consolidation of two University of Illinois campuses—the Medical Center campus, which dates back to the 19th century and the comprehensive Chicago Circle campus which replaced, in 1965, the two-year undergraduate Navy Pier campus that opened in 1946 to educate returning veterans. Today, as the largest university in the Chicago area, the school serves 33,390 students enrolled in more than 200 programs in 15 colleges and schools.
The College of Applied Health Sciences houses the MS in Biomedical Visualization (MS BVIS) Program, which is the largest and second oldest of four accredited programs of its kind in North America. The MS BVIS Program "integrates medicine, life science, communication technology, visual learning, education science, research and artistic training," says the school. Students in the program will work with Medicine, Bioengineering and other departments at UIC and gain real world, hands-on experience through UIC's "close relationships" with other Chicago medical universities, professional medical societies, medical advertising agencies, pharmaceutical companies, museums, animation studios and software companies.
Students in the program will take courses such as Advanced Craniofacial Anatomy,  Anatomical Visualization, Animation, Biomedical Visualization Techniques, Business Practices, Graphic Design, Human Neuroanatomy, Illustration Techniques, Interactive 3D, Ion Channels Structure, Function Pharmacology and Pathology, Medical Legal Visualization, Modeling, Surgical Illustration, 3D Space, Video Game Design and Development, Virtual Reality and Stereography in BVIS, Visual Learning & Visual Thinking, and Web Development.
Graduates of the program go on to become "highly-skilled science visualization specialists" in areas such as animation, gaming, haptics, interactive media, medical illustration, and virtual and augmented reality, "working on the frontiers of discovery."
3. Northern Illinois University, DeKalb, Illinois

Northern Illinois University began as Northern Illinois State Normal School in 1895. The school became Northern Illinois State College on July 1, 1955, and Northern Illinois University on July 1, 1957. Today, the school serves around 16,600 students enrolled over 100 fields of study in seven colleges housing 42 schools and departments. A BFA in Art Studio and Design with a Specialization in Illustration is offered through the School of Art and Design, which is housed within the College of Visual and Performing Arts. A BFA in Time Arts is available as well as an MFA program.
The Illustration Program begins with foundation studies in visual, composition, lighting and perspective. From there, students will explore color materials and techniques, visual communication skills, graphic design, digital rendering with raster and vector programs (i.e. Adobe Photoshop and Illustrator), 2D animation, best business practices and professional portfolio development, and digital 3D model making, 3D printing, and 3D animation.
Course highlights for the program include Advanced Illustration, Advanced Figure Drawing, Computer Vector Applications, Life Drawing, 2D Foundation, and 2D Animation. Students will also complete at least seven studio courses.
Graduates of the Illustration Program at Northern Illinois University are prepared to seek positions in print, electronic media and/or multimedia environments in areas such as advertising, concept art for games and movies, editorial or book illustration, graphic novels, illustrations for comics, scientific illustration, and many others.
4. American Academy of Art, Chicago, Illinois

American Academy of Art was founded in 1923 as a school for professional artists. The school serves hundreds of students enrolled in nine BFA degree programs in Art Direction, Digital Illustration, Graphic Design, Illustration, Life Drawing, Multimedia Design Painting, Photography, and 3D Modeling/Animation. The BFA in Digital Illustration allows students to build upon foundation skills in "drawing, color theory, perspective, and composition to create original, effective, and audience-appropriate illustrations using various digital techniques," says the school.
Assignments for the program help students develop skills that can be used in the top industries for illustrators such as advertising, publishing, and editorial illustration. Sample courses for the program include Art Direction, Digital Illustration, Electronic Imaging, Film and Society, Illustration, Interactive Graphics, Photographic Imaging, and Vision, Light & Color. Students will also complete a final portfolio during the last few semesters of the program.
Career opportunities for graduates of the program include Art Director, Comic Book Artist,  Concept Artist, Freelance Illustrator, Interactive Design, Presentation Designer, Storyboard Artist, and many others.
Like the BFA in Digital Illustration, the BFA in Illustration prepares students for careers as Art Directors, Freelance Illustrators, and Storyboard Artists. BFA in Illustration students will take many of the same courses as students in the BFA in Digital Illustration program. Besides the sample courses already listed, students may take Anatomy, Drawing for Illustrators, Editorial and Publishing Art, Figurative Sculpture, Illustration: Advertising Art, Storyboarding, Typography, and Watercolor Landscape Painting.
In addition to the career opportunities already listed, students in this program are prepared for careers such as Art Instructor, Caricature Artist, Editorial Illustration, Muralist, News & Courtroom Illustration, Production Artist, Tattoo Artist, Technical Illustrator, and many others.