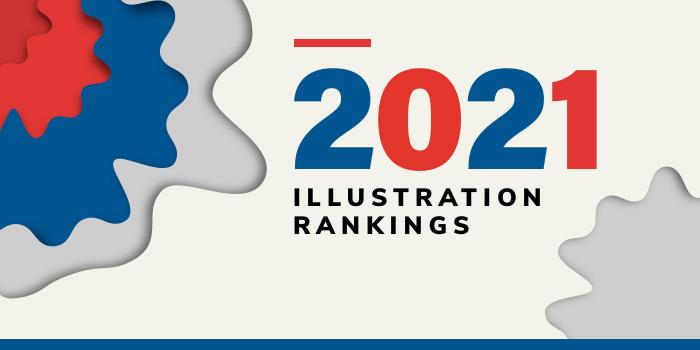 What are the top illustration schools in Indiana for 2021?
Top Indiana Illustration Schools - 2021 College Rankings

| Ranking | School | City |
| --- | --- | --- |
| 1 | Indiana University-Purdue University, Indianapolis | Indianapolis |
| 2 | Purdue University | West Lafayette |
Our 2021 ranking of the top illustration schools in Indiana. For an explanation of the ranking criteria, click here.
1. Indiana University-Purdue University, Indianapolis, Indiana

Established in 1969, Indiana University-Purdue University Indianapolis (IUPUI) serves 29,390 students enrolled in 450 undergraduate, graduate, and professional programs in 19 distinct schools and colleges. The Herron School of Art + Design offers a BFA in Drawing + Illustration. The school also offers an MFA in Visual Arts.
The BFA is a professional degree that includes access to the latest equipment and technology in the student's choice of studio space, the opportunity to enhance the degree with a Minor in Book Arts or Design Production, and classes taught by faculty who are working professionals in the field. The curriculum "provides broad exposure to both traditional and contemporary techniques in all media including digital technology," says the school. "Students develop skills from both fine and applied arts perspectives."
Coursework, which consists of extensive studio experience in both Drawing and Illustration, includes Advanced Drawing & Illustration, Building & Making, Digital Rendering, Image & 4D Studio, Intermediate Illustration, Narrative Drawing, and Studio Art & Technology.
Graduates of the BFA in Drawing + Illustration Program are prepared to pursue positions such as Animator, Children's Book Illustrator, Comic Artist or Graphic Novelist, Editorial Illustrator, Packaging Designer, Scientific or Technical Illustrator, Set or Exhibition Designer, Storyboard or Concept Artist, or Toy or Product Designer. Some graduates go on to work as freelance artists or designers, while others start their own businesses.
The MFA in Visual Arts is a flexible degree that highlights private studio space, exposure to artists, designers, and industry professionals through Herron's endowed lecture series, and cross-campus and city-wide collaborations and commissions with Herron's and Indianapolis' many cultural institutions, social initiatives, and corporate and government partners—all facilitated by Basile Center for Art, Design and Public Life. Study abroad trips are also part of the program.
2. Purdue University, West Lafayette, Indiana

Purdue University began classes in 1874 with just six instructors and 39 students. Today, the school serves a record 45,869 students, including 34,920 undergraduates, just under 18,000 of whom are Indiana residents. Purdue also has one of the largest enrollments of international students in the nation.
More than 200 majors and hundreds of graduate programs are offered in 10 colleges and schools + Purdue Polytechnic Institute. The College of Liberal Arts is home to more than 2,500 undergraduate students enrolled in over 40 different majors and numerous minors. The College houses the Patti & Rusty Rueff School of Dance, Art, and Performance, home of the Department of Art and Design, which offers a BFA and a Minor in Drawing and Illustration.
Students in the major "choose from an exciting range" of courses, says the school, in Computer Art, Drawing, Etching, Illustration, Life Drawing, Lithography, Monoprint, Painting, Printmaking, and Silkscreen. Alternative Processes, Art History, and Mixed Media are also included. Additional studio courses in Ceramics, Metals, Sculpture, and Textiles are available as electives.
Students will complete Studio Arts Professional Practice/Senior Exhibition. This three credit hour course covers "professional practice in the contemporary art world: ethics, gallery exhibition, studio practice, writing, visual documentation, and the business of art." Seniors meet throughout the spring semester to organize, install, and de-install the Fine Arts Senior Exhibition. 
Graduates of the Purdue University Drawing and Illustration Program are prepared for careers as artists and professionals in Animation and Film, Education, Galleries, Museums, Publishing, and more.