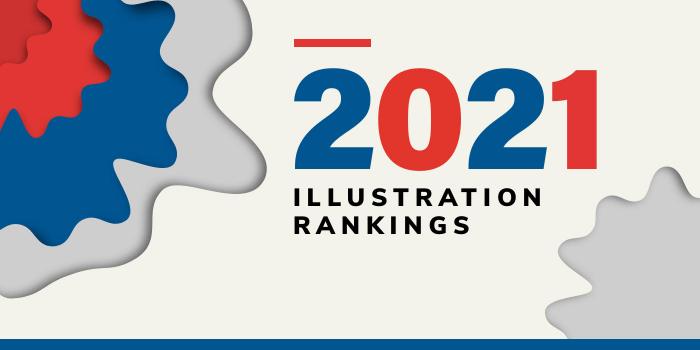 What are the top illustration schools in Maryland for 2021?
Top Illustration Schools in Maryland - 2021 College Rankings

| Ranking | School | City |
| --- | --- | --- |
| 1 | Maryland Institute College of Art | Baltimore |
| 2 | Towson University | Towson |
Our 2021 ranking of the top illustration schools in Maryland. For an explanation of the ranking criteria, click here.
1. Maryland Institute College of Art, Baltimore, Maryland

Founded in 1826, Maryland Institute College of Art (MICA) is the nation's oldest independent, continuously degree-granting college of art and design. The College enrolls nearly 3,500 students from just about every state 50+ countries and it attracts more than 175 visiting art historians, critics, designers, poets, and writers from around the world each year.
MICA offers around 80 programs leading to the BFA, MA, MFA, or MPS degree. Study areas include art education, design, electronic media, fine arts, liberal arts, and professional studies. A number of post-baccalaureate certificate programs are also offered.
Undergraduate programs for aspiring illustrators include a BFA in Illustration with Concentrations in Book Arts, Illustration + Humanistic Studies, Sequential Art, and Studio. Interdisciplinary options for Specialized Study include Studio Concentrations in Animation, Book Arts, Graphic Design, and Printmaking. In addition to first-year and liberal arts requirements, undergraduates will complete 54 credit hours in illustration. Course highlights include Illustration I & II, Life Drawing, Studio Drawing, and Professional Development. 
"Seniors are mentored in two semesters of portfolio building work in Senior Illustration I and II to prepare a solid body of work in order to become professional illustrators," says the School. "Professional Development for Illustrators includes portfolio preparation, business practice, intellectual property, and copyright issues."
Graduate programs include an MA in Illustration and an MFA in Illustration Practice. The MA is a one-year program for students interested in a career in illustration or in refining their existing illustration practice. The degree culminates in independent work in the form of a capstone portfolio project, exhibition, and review panel. The MFA is a two-year program that attracts "experienced illustrators, advanced students from related disciplines, including writing, design, animation, film, digital media, etc., and students with a cultivated passion for illustration in all its forms."
Students in the program will develop an independent, second-year thesis project using a medium appropriate to their personal direction and emerging illustration markets, including an exhibition and accompanying case study book.
Graduates of the Illustration Programs at MICA have gone on to land positions as Author and Illustrator of "Nimona," Book Illustrator, Brand Illustrator for Uber, Illustrator and Comic Artist for Random House, and many others. MICA alumni have also continued their education in graduate programs or have successful careers as Freelance Illustrators or with their own studios.
2. Towson University, Towson, Maryland

Towson University (TU) began in 1866 as the Maryland State Normal School. By 1875, the school had enough space to accommodate 300 students. Today, the school sits on a 329-acre campus that accommodates close to 23,000 students, making it the largest university in the Baltimore area and the second-largest university in the University System of Maryland. Students at TU pursue 64 undergraduate majors, 46 master's programs, and four doctoral degree programs in seven colleges.
The College of Fine Arts & Communication (COFAC) houses the Department of Art + Design, Art History, Art Education, which offers a 120-122 credit hour BFA in Art and Design with an Illustration Concentration. All Art + Design majors are required to take 21 units of study in First-Level Foundation. Course highlights include 2D and 3D Process, Drawing: Observation and Invention, and Visual Concepts.
After Foundations, students will move on to the Illustration Concentration Requirements, which includes courses such as Advanced Drawing, Animation: 2D, Digital Art: 2D and 3D, Digital Concepts: Motion, Digital Illustration, History of New Media, Imagemaking: Digital Process, Life Drawing and Anatomy, Painting Meaning: Expression, Narrative, and Personal Content, and Perceptual Painting.
Students will complete a BFA Project and Portfolio, and participate in the Exhibition: Senior Show, featuring student projects representing the various tracks, media, and techniques.