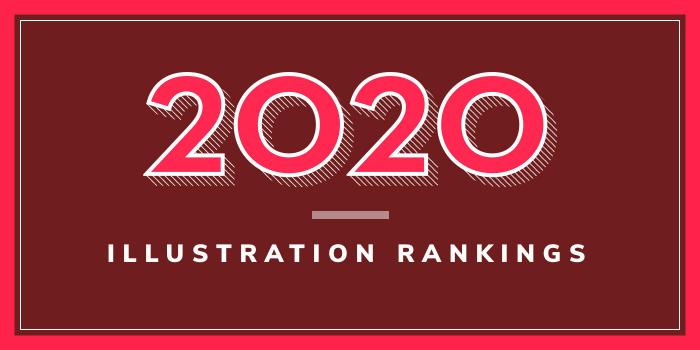 What are the top illustration schools in Massachusetts for 2020?
Top Massachusetts Illustration Schools - 2020 College Rankings

| Ranking | School | City |
| --- | --- | --- |
| 1 | Massachusetts College of Art and Design | Boston |
| 2 | University of Massachusetts-Dartmouth | Dartmouth |
Our 2020 ranking of the top illustration schools in Massachusetts. For an explanation of the ranking criteria, click here.
1. Massachusetts College of Art and Design, Boston, Massachusetts
Massachusetts College of Art and Design (MassArt) was founded in 1873 as a training institution for aspiring drawing teachers, architects, artists, and designers. Today, the school offers more than 20 undergraduate art programs, nearly a dozen graduate programs, and around seven certificate programs to a population of nearly 2,100 students. The Illustration Department at MassArt offers a BFA in Illustration that the school says, "emphasizes the understanding of character development and narrative techniques."
Students in the program take a variety of illustration and liberal arts courses taught by instructors who are freelance illustrators or illustrators who have their own businesses. Sample liberal arts courses include Introduction to Western Art, Literature/Writing/Film, and Thinking, Making, Writing: Using Words with Clarity and Flair. Sample major courses include Color for Illustration, Digital Illustration, Form Study, Human Figure Illustration, Media Techniques, Studio for Drawing, Technical Illustration, Visual Language, and Word and Image.
During their senior year, students will complete 18 major credit hours consisting of Studio Electives, a Thesis Project, Senior Illustration, and the Illustration Portfolio. Students will present their portfolio to invited professionals from advertising, corporate, editorial, institutional, and publishing markets.
2. University of Massachusetts-Dartmouth, Dartmouth, Massachusetts

University of Massachusetts-Dartmouth (UMass-Dartmouth) was founded in 1895 as New Bedford Textile School. The school, which serves around 8,500 students, offers 82 undergraduate fields of study, 33 master's degree programs, and 14 doctorate programs of study. Minors, certificates and online programs are also available. Programs are offered through seven colleges and schools and the Online & Continuing Education Division.
The College of Visual & Performing Arts (CVPA) houses the Illustration Program, which has BFA and MFA options. The BFA is a professional degree program that "introduces students to specialized areas such as book illustration, character development, concept art, and documentary illustration," says the school. Students will gain experience in the "fundamental principles of color, composition, drawing, and rendering."
Course highlights for the program include Advanced Illustration Topics, Digital Essentials, Illustration: A Personal Voice, Illustration: Character Design and Environment, Illustration: Meaning & Metaphor, Illustration: Visual Storytelling, Posters, Comics, and the Illustration Marketplace, Structural Drawing, 3D Form and Space, and Visual Arts Seminar. Other program highlights include the opportunity to exhibit student work at the Campus Gallery and internship opportunities at places such as Hasbro, the Museum of Fine Arts, and the National Museum of American Illustration.
The BFA in Illustration prepares students for graduate study or careers in Animation, Illustration, Multimedia Design, Scientific Visualization and many others. In addition to the Illustration MFA program at UMass-Dartmouth—a 60-credit, two or three year program of study—Illustration BFA graduates have been accepted into graduate programs New York Academy of Art, Pennsylvania Academy of Fine Arts, Savannah College of Art and Design, and the School of the Museum of Fine Arts Boston. Others have been hired by Blue Rain Media, GimaSport, Hasbro, MIT Lincoln Laboratory, Moss Archive, Old Time Sports, and others.
In addition to the careers already listed, Illustration MFA graduates are qualified for professional work and positions in higher education within a variety of disciplines. "There are also numerous allied career paths, such as curatorial work, arts administration, art direction, and publishing, which benefit from the level of accomplishment the Master of Fine Arts degree entails."