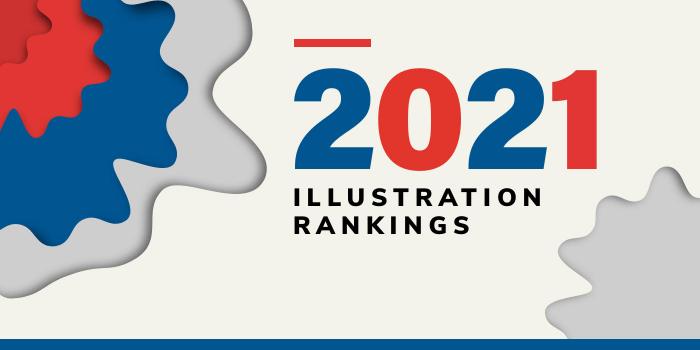 What are the top illustration schools in Michigan for 2021?
Top Michigan Illustration Schools - 2021 College Rankings

| Ranking | School | City |
| --- | --- | --- |
| 1 | College for Creative Studies | Detroit |
| 2 | Ferris State University | Grand Rapids |
| 3 | Grand Valley State University | Allendale |
Our 2021 ranking of the top illustration schools in Michigan. For an explanation of the ranking criteria, click here.
1. College for Creative Studies, Detroit, Michigan

The College for Creative Studies (CCS) traces its roots back to 1906 when a group of local civic leaders formed the Detroit Society of Arts and Crafts. The Society members began teaching informal classes in basic design, drawing and woodcarving and in 1911, and they opened a gallery where students and prominent modern artists could display and sell their work.
In 1926, as the Art School of the Detroit Society of Arts and Crafts, the Society became one of the first arts and crafts organizations to offer a formal, four-year program in art, with an enrollment of 280 students. Today, CCS is a private, fully accredited college that offers BFA and MFA degrees to more than 1,400 students.
Programs for aspiring illustrators are offered through the Illustration Department. Options include a BFA and a Minor in Illustration. The Minor is 15 credit hours, including nine credits of illustration electives. Students will choose credits from the BFA Program.
The BFA curriculum "emphasizes the fundamentals of image making, visual language and visual storytelling and teaches how to translate various traditional media into digital illustration," says the school. Course highlights include 2D Design, 2D and 3D Techniques, Anatomical Figure Illustration, Beyond the Portfolio, Concepts & Methods/Visual Culture, Creative Perspective, Digital Fundamentals, Figure Illustration, Future Illustration Media, Illustration Intensive, Illustration Techniques, Junior Illustration Studio, and Visual Narration.
Other BFA program highlights include access to a large network of key industry players via alumni, sponsored projects and a faculty of freelance illustrators, creative directors, art directors and concept and storyboard artists. Students also have the opportunity to complete an internship. Previous internships include Anthropologie, Cartoon Network, Diane von Furstenberg, Disney Consumer, Fisher Price, Insomniac Games, Mattel, Spark, WJBK Fox 2 News, and others.
Students will graduate from the BFA program with experience in traditional methods of illustration, newer digital trends, and with "the understanding of how traditional media translates into the digital illustration workflow process" known as "tradigital." Career options include Advertising, Illustration, Children's Book Illustrator, Comic Book Artist, Creative Director, Digital Compositor, Editorial Illustrator, Graphic Novel Illustrator, Illustrator for Video Games/Film,  Motion Illustrator/Designer, Multimedia Designer, Storyboard Artist, Visual Artist, Visual Development Illustrator, Web Designer, and many others.
Graduates of the BFA program may also enroll in any of CCA's MFA Programs in Color and Materials Design, Interaction Design, Systems Design Thinking (formerly Integrated Design), and Transportation Design.
2. Ferris State University, Grand Rapids, Big Rapids, Michigan

Founded in 1928, Kendall College of Art and Design (KCAD) is a college within Ferris State University. The school serves more than 1,000 students enrolled in around 24 BFA, BS, MA, MFA, and Certificate programs. KCAD offers BFAs in Illustration and Medical Illustration and a 15 credit hour Minor in Illustration.
Launched in the 1960s, the BFA in Illustration focuses on the traditions of illustration, while incorporating a wide variety of media, techniques, and processes—traditional and digital. The "focused study of illustration will be complimented by courses in drawing, digital imagery, art history, and studio electives," says the school, helping them broaden both their "perspective" and "notions of creative possibility."
Course highlights for the program include Advanced Inking, Digital Illustration Painting, Graphic Design for the Illustrator, Illustration Life Drawing, Illustration Professional Practices, Illustration Techniques, Narrative Perspective, Natural Science Illustration, Rendering, and Watercolor Techniques for the Illustrator. Students will also have the opportunity to build a Professional Portfolio of their best work.
Program highlights for the BFA in Illustration Program include access to KCAD galleries, labs, and the Urban Institute for Contemporary Arts (UICA), focused study of illustration, and participation in the KCAD Illustration Society. Students also have opportunities to participate in summer travel/study experiences as well as internships during the academic year and summer months.
Graduates of the BFA program are prepared to pursue careers such as Art Director, Cartoonist, Editorial Illustrator, Fashion Illustrator, Freelance Illustrator, Mural Designer, Storyboard Illustrator, and more.
The BFA in Medical Illustration is a three-year program that consists of classes from KCAD, Ferris State University, Grand Rapids Community College, and Michigan State University. "Through a blend of focused artistic instruction and scientific exploration, students learn to transform complex information into compelling visual communication." Students in the program will take a combination of Art, Communication, and Science courses. Examples include Dialogue and Personality, Digital Illustration Painting, Human Gross Anatomy, Medical Illustration Animation I-II, Medical Illustration Methods I-II, Pathophysiology, Professional Practices for the Medical Illustrator, and Writing.
Medical Illustration students will also complete the Capstone course: Advanced Problems in Biomedical Art. Graduates of the BFA in Medical Illustration Program are prepared to seek intermediate to advanced positions in the field or for further graduate or professional level study.
3. Grand Valley State University, Allendale, Michigan

Established in 1960, Grand Valley State University (GVSU) serves more than 23,350 students from across the U.S. and 75 different countries. The school offers 138 degrees in eight colleges, The College of Liberal Arts and Sciences houses the Department of Visual & Media Arts, which offers a BFA in Studio Art with an Emphasis in Illustration.
Program highlights include classes held in illustration and painting studios in the GVSU's Calder Art Center, access to personal studio spaces, and optional membership in the Student Interest Group Illustration (SIGIL). Students in the program can expect to take courses such as 3D Design, Advanced Illustration, Graphic Design for Illustrators, Life Drawing, and Printmaking. During the final years of the BFA Program, students may complete an internship and they will complete Issues in Art (Capstone), the Senior Project: Graphics/Illustration, and a Professional Portfolio of their best work. The Project will be shown along with the student's Portfolio as the Senior Show.