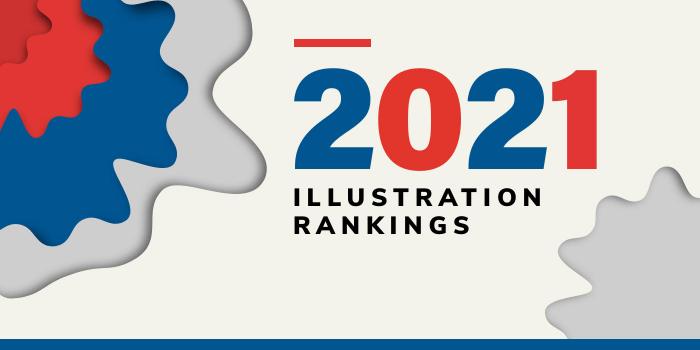 What are the top illustration schools in Missouri for 2021?
Top Missouri Illustration Schools - 2021 College Rankings

| Ranking | School | City |
| --- | --- | --- |
| 1 | Kansas City Art Institute | Kansas City |
| 2 | Washington University in St. Louis | St. Louis |
| 3 | Webster University | Multiple |
Our 2021 ranking of the top illustration schools in Missouri. For an explanation of the ranking criteria, click here.
1. Kansas City Art Institute, Kansas City, Missouri

Kansas City Art Institute (KCAI) was established in 1885 as a Sketch Club. Today, the school serves nearly 700 students, enrolled in 13 BFA programs with courses taught by practicing artists, designers, and scholars. The Department of Illustration houses the school's BFA in Illustration Program.
Program highlights include mandatory collaborative assignments, studio and classroom technology that prepares "students for diverse areas of professional practice," says the school, and the opportunity to "work in digital and analog environments designed to facilitate creativity and interdisciplinary approaches to image making." To enhance the degree, students may also double major in Creative Writing and Illustration. A mandatory internship is also part of the program.
KCAI Illustration students have interned at the Nelson-Atkins Museum of Art, the American Jazz Museum, The Kansas City Star, Porter Teleo design firm, Boulevard Brewing Company, and other noted businesses in the area.
Courses for the BFA in Illustration Program are taught by Department faculty members who are all "practicing professionals working in the four corners of the illustration field," including Advertising, Editorial, Institutional and Publishing. Course highlights include Analytical Drawing Systems, Covers and Pages Graphic Form for Illustrators, Illustration Professional Practice, Mechanical Perception, Paper and Ink, Sketchbook: The Cultural Safari, and US: Collaboration, Teamwork and Flexibility.
Students will also complete a several studio courses each year during the sophomore thru senior years. Studios include Sophomore Studio: Organic Perceptions, Sophomore Studio: Image and Form, Junior Studio: Conceptual Problem Solving, Junior Studio: Exploring Narrative Image, Senior Studio: Image and Thesis, and Senior Studio: Image Thesis II.
Potential job opportunities for Graduates of the KCAI Illustration BFA Program include Advertising, Children's Books, Comic Books, Computer Gaming, Digital Animation, Editorial Illustration, Greeting Cards, Fashion Illustration, Graphic Novels, Magazine and Book Illustration, Movie and Music Posters, Product Design/Branding, Web Design, and more.
Recent graduates can be found working at American Greetings, Hallmark, MTV, Nickelodeon, Nike, and many others. Their work has been featured in many publications such as The New York Times, Wired, and Women's Day, and numerous children's books. Some graduates have won awards in publications such as American Illustration, Communication Arts, Print, and the Society of Illustrators.
2. Washington University in St. Louis (Sam Fox School of Design and Visual Arts), St. Louis, Missouri

Founded in 1853, Washington University in St. Louis serves nearly 15,000 students enrolled in more than more than 90 fields of study in seven schools. The Sam Fox School of Design and Visual Arts consists of the College of Art, the College of Architecture, and the Mildred Lane Kemper Art Museum. Founded in 1879, the College of Art was the first professional, university-affiliated art school in the United States, and is the only art school to have fathered a major metropolitan art museum.
The College of Architecture was established in 1910, and has the distinction of being one of the 10 founding members of the Association of Collegiate Schools of Architecture. The Mildred Lane Kemper Art Museum (formerly the Washington University Gallery of Art) was founded in 1881 as the first art museum west of the Mississippi River.
The Sam Fox School, College of Art, offers a BFA in Communication Design with an Emphasis in Illustration, and an MFA in Illustration + Visual Culture. A Design Minor that allows students to mix and match courses in areas such as Communication, Design, and Illustration, and the Illustrated Book Studio, is also available.
The BFA in Communication Design with an Emphasis in Illustration is a collaborative program that combines Graphic Design, Illustration, and Interaction Design. This means, students in the program can choose to focus on illustrating stories, creating comics, and designing printed posters and books, as well as study the history of printed images, advertising, and creating pictures for games and motion graphics.
During their senior year, "students will pursue a capstone project that culminates in an illustrated book, zine, screen-based presentation, graphic novel/mini-comic, or digital experience," says the school. The final project is displayed in a public exhibition and reviewed by external design professionals.
The MFA in Illustration + Visual Culture (MFA-IVC) is a two-year, fully residential program that combines studio practice in illustration with curatorial training in visual and material culture. The two-year program consists of courses such as Comics and Cartooning: A Survey, Illustration Studio: Artist, Author, Audience, Illustration Studio: Drawing & Voice, Literatures of Drawing, Readings in Visual and Material Culture, and The Illustrated Periodical. Students in the program will also complete an internship.
Graduates of the MFA program are prepared to work as Author-Artists of Graphic Novels and Picture Books, Critical Writers on Popular Culture, Curatorial Staff in Museums, Libraries, and Auction Houses, and Professors of Illustration.  
3. Webster University, St. Louis and Webster Groves, Missouri

Founded in 1915, Webster University is serves more than 12,000 students across 50 residential, metro, military, and international locations. The school houses five colleges and schools including the College of Arts & Sciences, George Herbert Walker School of Business & Technology, Leigh Gerdine College of Fine Arts, the School of Communications, and the School of Education.
The Leigh Gerdine College of Fine Arts houses the Department of Art, Design, and Art History (DADAH), which offers a BFA in Art with an Emphasis in Illustration and an Illustration Certificate.
The 18 credit hour Certificate Program is designed for students who are not seeking the BFA in Illustration degree, but who would rather complete the Certificate as a compliment to a degree in another area. Course highlights include Comic Book Creation, Design for Digital Portfolios, Printmaking Concepts and Techniques, and Text & Image.
A major component of Webster's Art and Design BFAs is the unique Global Citizenship Program. Requirements include six credit hours from courses designated "Roots and Cultures," three credit hours from courses designated "Social Systems & Human Behavior," three credit hours from courses designated "Global Understanding," and three credit hours from courses designated "Physical & Natural World" or "Quantitative Literacy." Students will also complete the Global Cornerstone Seminar and Global Keystone Seminar.
The Illustration Emphasis for the BFA is an intensive studio program that consists of 78 credit hours of required courses. Emphasis highlights include Anatomy Studies, Character Design, Concept Art, Creative Strategies, Current Art, Design: 3D, Digital Visualization, Illustration, Narrative Figure Drawing, Professional Practices for Illustrators, and Topics in Studio Art (in Illustration).
Students will have the opportunity to complete at least 15 credit hours in four additional areas including Animation, Electronic and Time-based Art, Graphic Design, Painting, Papermaking, Photography, Printmaking, and Sculpture.
During the final year of the program, students will complete a BFA Review, the Senior Thesis, and a Professional Portfolio of illustrations that will help them enter a graduate program or the workforce.