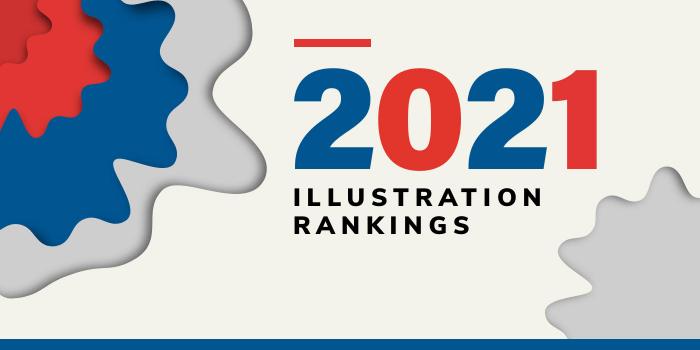 What are the top illustration schools in North Carolina for 2021?
Top North Carolina Illustration Schools - 2021 College Rankings

| Ranking | School | City |
| --- | --- | --- |
| 1 | University of North Carolina | Charlotte |
| 2 | East Carolina University | Greenville |
Our 2021 ranking of the top illustration schools in North Carolina. For an explanation of the ranking criteria, click here.
1. University of North Carolina, Charlotte, Charlotte, North Carolina

Founded in 1946, University of North Carolina Charlotte (UNC Charlotte) serves more than 30,000 students enrolled in over 200 undergraduate, graduate, and doctoral programs in nine colleges. The College of Arts + Architecture (COA+A) serves 1,000 student enrolled in 33 degrees and concentrations. The Department of Art and Art History here offers Art Education, Art History, Design and Studio Art programs.
The Department also offers a BFA in Art, Studio Art, with a Concentration in Illustration. Course highlights for the program include Children's Book Illustration, Illustration: Media/Method, Illustration Projects, Illustration Sequence/Story, Interactive Art and Design, Mixed Media Painting, The Figure in Illustration, Topics in Illustration, and Video Art. Students will also have the opportunity to participate in the BFA Illustration Exhibition, and complete a paid internship.
The COA+A has relationships with institutions such as the Bechtler Museum of Modern Art, Charlotte Ballet, Charlotte Symphony, Theatre Charlotte, the Blumenthal Performing Arts Center, and The Mint Museum. Students may also participate in the UNC Charlotte Study Abroad Program, which houses the recurring Summer Program in Rome, Italy.
2. East Carolina University, Greenville, North Carolina

Founded in 1907 as a teacher training school, East Carolina University (ECU) serves around 28,800 students, making it the third largest university in North Carolina. The school, which offers more than 200 undergraduate, graduate and minor programs, consists of 12 colleges and schools. The College of Fine Arts & Communication houses the School of Art and Design (SoAD), which offers an "umbrella degree" that allows students "to explore the School's broad variety of disciplines," says the school.
The BFA in Art offers 11 concentrations from Animation/Interactive Design and Illustration to Sculpture and Textile Design. The BFA is a professional art degree that prepares students for entry-level work in their chosen field. While a portfolio is not required for admission to the program, after two years of study, students are required to apply to their chosen area of concentration.
During the first year of in the SoAD, students will "build a foundation of critical thinking, making, and problem-solving skills. Utilizing the lenses of twelve disciplines, animation/interactive design, ceramics, drawing, film and video production, graphic design, illustration, metal design, painting, photography, printmaking, sculpture, textile design," students will "build the art essential competencies and design thinking skills that will propel" them "to the next level of study."
This innovative approach allows students to interact with faculty from across the skill, learn more about the unique disciplinary perspectives in the SoAD, and try new ways of thinking and making.
Students will complete an internship that will help them gain hands-on experience, and at the end of the program, students will complete a Film, Portfolio, Reel, or Senior Exhibition, depending on the Concentration. "This culminating experience is an important capstone experience that prepares" students to "pursue their professional goals beyond ECU."
Other program highlights include access to mentors and professional advisors, extensive facilities in Jenkins Fine Arts Center, and the opportunity to apply to the SoAD Living Learning Community (A + D LLC). This residential campus community of undergraduate students focuses on learning more about art and design through exhibitions, field trips, and workshops created specifically for the LLC.
Study abroad experiences are also available in locations such as the Krosno, Poland, Tuscany, Italy, and the United Arab Emirates (UAE).