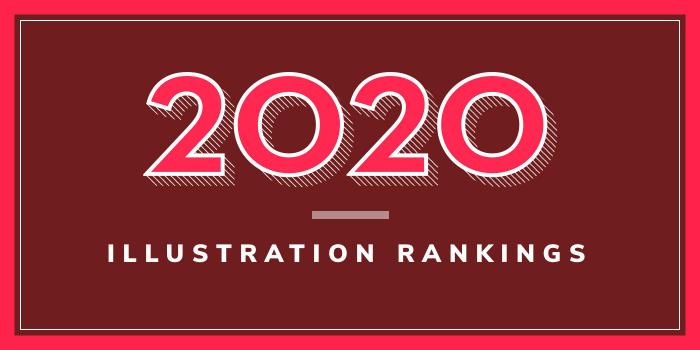 What are the top illustration schools in Ohio for 2020?
Top Ohio Illustration Schools - 2020 College Rankings

| Ranking | School | City |
| --- | --- | --- |
| 1 | Columbus College of Art and Design | Columbus |
| 2 | Cleveland Institute of Art | Cleveland |
| 3 | Art Academy of Cincinnati | Cincinnati |
Our 2020 ranking of the top illustration schools in Ohio. For an explanation of the ranking criteria, click here.
1. Columbus College of Art and Design, Columbus, Ohio

Established in 1879, Columbus College of Art and Design (CCAD) is one of the oldest private art and design colleges in the United States. The school is home to more than 1,300 students enrolled in 12 bachelor's degree and two master's degree programs covering a broad range of subjects. Programs for aspiring illustrators include a BFA in Illustration with Concentrations in Illustration/Entertainment Design/Drawing, Illustration/Entertainment Design/Modeling, and Illustration/Illustrative Design.
An Illustration Minor is available as well as an MFA program. Project proposals for the MFA can be based in Illustration, Painting, Drawing, Animation, Interactive Design and many other areas. Columbus College of Art and Design has also launched a BFA in Comics and Narrative Practice. The curriculum for this program includes nearly a dozen illustration courses.
All students may participate in CCAD's International Exchange Program, which highlights study at China Academy of Art, Hangzhou, China; Universidad Mayor, Santiago, Chile; Xi'an Fine Arts Academy, Xi'an, China, and Northumbria, Newcastle, England. Students may also study at CCAD-approved programs at Studio Art Centers, Florence, Italy, and University of Arts London, London.
CCAD BFA graduates have landed positions at American Greetings, Cartoon Network, CBS News, DC Comics, Disney Consumer Products, DreamWorks, Hallmark, Hasbro, Marvel Comics, Ogilvy & Mather, Pixar, Sony Pictures, The Wall Street Journal, and many others.
2. Cleveland Institute of Art, Cleveland, Ohio

Founded in 1882, Cleveland Institute of Art (CIA) serves 645 students from 32 states and nine countries around the world. The school, which offers 15 majors in the fine arts, design, craft, and interactive media, offers BFA degrees in Illustration and Life Sciences Illustration.
The BFA in Illustration provides the opportunity to experiment with a variety of traditional materials and techniques, including acrylics, collage, inks, pencils, and oils, "while mastering contemporary digital processes using Adobe Photoshop and Illustrator," says the school. Students in the program will learn to create polished illustrations for all current and emerging markets including advertising, entertainment, gaming, licensing, publishing, and social expression.
Other program highlights include interaction with visiting artists, the opportunity to share the final portfolio with employers, illustrators, and designers who are invited each year to CIA, and a rigorous mandatory Business + Professional Practices curriculum that all CIA students complete. This means, in addition to core courses and small-group seminars, students take a professional writing course and travel out into the field to see artists and designers at work in art studios, advertising agencies, and more.
Graduates of the program "will be prepared to enter the industry as a staff artists, freelance illustrators or creative entrepreneurs."
The Life Sciences Illustration program is one of only a few BFA degrees of its kind in the United States. The program "combines applied art, science, and technology to create visual education materials on scientific and medical topics." The curriculum "incorporates leading-edge digital media techniques, interactivity, and animation." Students in the program learn how to "blend artistic talent with knowledge of natural science, a biomedical intellect, and strong visual communication skills."
Course highlights include Computer Imaging and Animation, Editorial Illustration and Instructional Design and Multimedia.
Students and graduates of the program benefit from CIA's professional partnerships with Case Western Reserve University, University Hospitals Case Medical Center, the Cleveland Clinic, the Cleveland Museum of Natural History and the Cleveland Botanical Garden. Students have opportunities to learn through experience by working on real-world projects with these partners—all before graduation.
Graduates have gone on to land positions such as Art Director, Biomedical Illustrator, Illustrator, 3D Animation Artist/Designer, and many others.
3. Art Academy of Cincinnati, Cincinnati, Ohio

Founded in 1869, Art Academy of Cincinnati serves around 200 undergraduates and 10 graduate students, making it one of the smallest four-year art colleges in the country. The school, which says its small student body allows for "individualized attention from faculty, the freedom to develop their personal vision, and a unique opportunity to carve out their identity" offers BFAs, a Master of Arts in Art Education, and an AS in Graphic Design.
The BFA in Illustration provides opportunities to "incorporate design, digital media, painting, print media, drawing, 3D arts, and photography, allowing them to create a body of work that reflects their personal vision." Course highlights for the program include Digital Literacy, Ideation, Illustration: Narrative, Illustration: Process and Media, Animation 2D and 3D, Storytelling Art for Motion Graphics, Storyboarding and Composition, Comic Book Art, Motion Graphics, Authoring and Special Effects, and Social Practice in the Arts.
The Art Academy's major also requires a "rigorous studio thesis and professional practice experience both inside and outside the classroom."
Students who graduate with a major in Illustration can compete for work in such industries as book and magazine publishing, video games, packaging, corporate branding, retail merchandising, motion graphics, advertising, social advocacy, and entertainment. Notable illustrators who have graduated from the AAC include Charley Harper, Will Hillenbrand, Julio Labra, Jahaziel Minor, Fahrudin Omerovic, and Chris Sickels, among others.