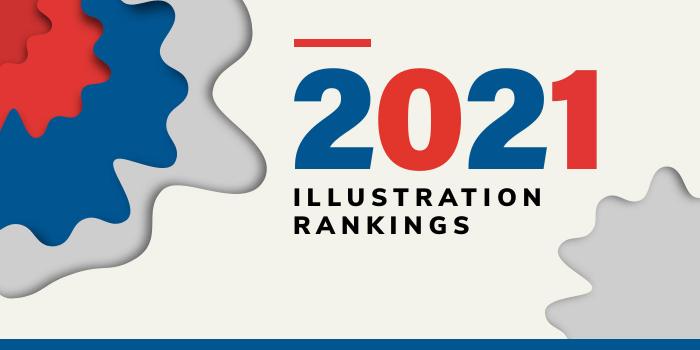 What are the top illustration schools in Oklahoma for 2021?
Top Oklahoma Illustration Schools - 2021 College Rankings

| Ranking | School | City |
| --- | --- | --- |
| 1 | University of Central Oklahoma | Edmond |
| 2 | Oklahoma Christian University | Edmond |
| 3 | Oklahoma Baptist University | Shawnee |
Our 2021 ranking of the top illustration schools in Oklahoma. For an explanation of the ranking criteria, click here.
1. University of Central Oklahoma, Edmond, Oklahoma

Founded in 1890, the University of Central Oklahoma (UCO) serves nearly 15,000 students enrolled in nearly 200 programs at the schools main campus in Edmond and facilities throughout the metro area. Programs are offered in seven colleges. The College of Fine Arts and Design (CFAD) at UCO houses the Department of Design (est. 2001). UCO is the first university in the region to house its design programs, Graphic Design and Interior Design, in their own School of Design. Program offerings include an MFA in Illustration (also with the Jackson College of Graduate Studies) and Minor in Design – Illustration.
The Minor requires 24 credit hours of study. Courses include Design Foundations I-IV, Illustration I-III, and Character Design or Sequential Illustration.
The MFA is a terminal degree program "created specifically for students interested in developing a body of illustrated work dedicated to image and serial image making for commercial application that will make them competitive locally, regionally and nationally," says the school. The program also addresses "essential educational needs including: personal stylistic development; advanced concepts in marketing, branding and practical business applications; storytelling; historical and theoretical frameworks; as well as teaching illustration."
Required courses (36 hours) and Guided Electives (24 hours) include Business of Illustration, Clocktower, Design Theory, Contemporary Illustration Practice, Creative Writing, Criticism Seminar, Graduate Illustration I-IV, History of Design OR Illustration, Studio, and Teaching Practicum Design. Students will also complete Portfolio Development, Thesis Development, and Thesis Exhibition.              
Career opportunities for graduates of the Illustration MFA Program include Advertising Designer, Art Director, Creative Director, Package Designer, Print Designer, Web Designer, and many others.
2. Oklahoma Christian University, Edmond, Oklahoma

Oklahoma Christian University (OC) was founded in 1950 as Central Christian College. When it opened, the school had just 97 students. Today, OC serves more than 2,200 students enrolled in more than 100 programs, including BFA degrees in Art and Digital Art, and a BA in Visual Art – Art Concentration. All programs offer Illustration coursework through requirements and electives.
Course highlights for the programs include 3D Modeling, Digital Design for Print, Digital Painting, Elements of Visual Thinking, Figure Drawing, Gaming and Animation Studio, Graphic Design, Illustration I-II, Painting I-II, Interactive Media Design, Open Studio, Technology for Graphics, The Business of Branding Yourself, and Type as Visual Language. Depending on the program, students will also complete an Art Internship, Gaming + Animation Capstone, and/or the Senior Exhibit.
Other program highlights include courses taught by industry professionals, access to four art studios for mixed media and drawing/painting, and a 1,200 square foot art gallery exhibiting student and professional works.
The Art Programs at OC also have an exceptional employment rate. Around 94% of graduates are employed full-time.
Students interested in majoring in Graphic Design + Fine Arts + Illustration might consider the BFA in Graphic Design with a Specialization in Illustration and Fine Arts. A BS in Graphic Design is also available that requires students to complete a Minor. A popular choice for aspiring Illustrators is the Minor in Conceptual Illustration. Highlights for both the BFA and BS programs include Capstone courses, guest speakers, field trips, and internship opportunities.
Graduates will leave the OC Art, Digital Art, Visual Art, and Graphic Design/Illustration Programs with a professional portfolio of their best work. Career opportunities include Advertising, Animation, Art Direction, Graphic Design, Illustration, Motion Graphics, Publishing Web Design, and more.
3. Oklahoma Baptist University, Shawnee, Oklahoma

Oklahoma Baptist University (OBU) was founded in 1910 by the Baptist General Convention of Oklahoma. The school serves close to 1,800 students enrolled in 10 bachelor's degrees in more than 80 areas of study and five master's degrees.
The Warren M. Angell College of Fine Arts houses the Division of Art and Design, which offers a BA and a Minor in Art and a BFA in Studio Art. The Minor is 18 credit hours, including 15 hours in Color, Design, Drawing, and Studio Art.
Thanks to a small student body, the degree programs can be tailored to each individual's interests. Students in all programs will take art courses as part of the freshman year curriculum. BFA students may specialize in a particular area such as Applied Design, Illustration, or Painting and through more than 60 hours of electives and the student's customized concentration, BA students may focus in Illustration. 
Course highlights for the programs include Advanced Drawing, Color Theory, Design Basics, Figure Drawing, Illustration I-II, Painting I-II, and Three-Dimensional Design. Students will also complete the Senior Exhibition Capstone.
Other program highlights include an active Student Art Club, trips every other year to New York City, where students meet professional artists and designers, and internship opportunities that provide hands-on experience and learning in a studio or other environment.