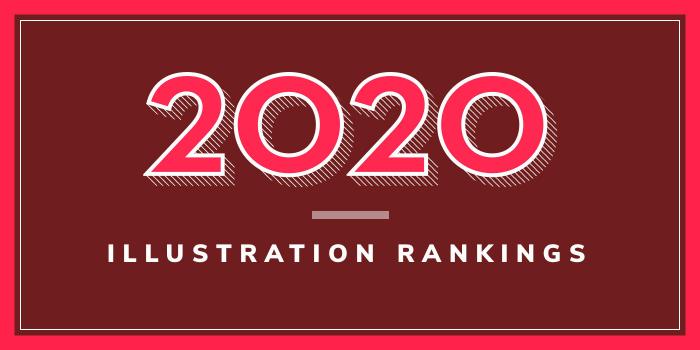 What are the top illustration schools in the South for 2020?
Top Illustration Schools in the South - 2020 College Rankings

| Ranking | Schools | State |
| --- | --- | --- |
| 1 | Ringling College of Art and Design | Florida |
| 2 | Savannah College of Art and Design | Georgia |
| 3 | Nossi College of Art | Tennessee |
| 4 | University of Miami | Florida |
Our 2020 rankings of the top illustration schools in the South. We define the South as Florida, Georgia, Alabama, Louisiana, North Carolina, South Carolina, Kentucky, West Virginia, Tennessee, Mississippi, Arkansas. For an explanation of our ranking criteria, click here.
1. Ringling College of Art and Design, Sarasota, Florida

Ringling College of Art and Design (RCAD) was established in 1931 by circus baron, art collector, and real estate developer John Ringling. A member of the only global association to serve art and design education research (Cumulus), RCAD opened with just 75 students and 111 course offerings. Today, the school serves more than 1,600 students enrolled in 13 BA and BFA degree programs and nine minors. Illustration, Computer Animation, Film, Game Art, Graphic Design, and Virtual Reality Development are just a few options.
RCAD programs offer a rigorous curriculum, which combines studio and liberal arts, with client projects, substantive internships, and national competitions. Offered through the Illustration Department, the Illustration BFA covers the fundamentals of color theory, composition, anatomy, and digital and traditional media. The school says that "working in 2D and 3D, Illustration students are introduced to and familiarized with professional industry techniques through exercises, demonstrations, guest speakers, critiques, collaborative projects, internships, recruiter workshops, and interactions with real clients in the area." Sample courses for the program include Computer Illustration, Design and Topography, Figure Drawing, Film and Narrative, Illustration Media, and 3D Design for CA & IL.
Other program highlights include the opportunity to enter a semester-long exchange program or a four-five week summer program at Studio Arts Center International (SACI), located in Florence, Italy, internship opportunities at major companies such as Abercrombie & Fitch, Blue Sky Studios, Disney, Hasbro, and Pixar, and participation in The Annual Illustration show, Illest of the Ill—a department juried exhibition curated and coordinated entirely by students.
Students in the program also have access to two Cintiq labs solely for Illustration, access to three 24-hour Cintiq labs, painting and drawing studios, and a laptop for every student, fully equipped with the latest Adobe Creative Suite software.
Ringling College students have won more wards in the 40-year history of the Society of Illustrators than any other college, and comprise the highest number of accepted entries into the Society's annual Student Scholarship Competition. Graduates leave the program with a "comprehensive, cohesive portfolio" that showcases their work and they will be prepared for illustration positions in a range of industries.
Graduates have been hired by American Greetings, Apple, Blue Sky Studios, Cartoon Network, Disney, EA Games, GM, Google, Hallmark, Marvel Comics/Lucasfilm, Riot Games, United Airlines, Walt Disney, Zynga, and many others.
2. Savannah College of Art and Design, Savannah, Georgia

Savannah College of Art and Design (SCAD) was founded in 1978. With campuses in Savannah, Atlanta, Hong Kong, and Lacoste, France, the school serves more than 14,000 students from all 50 states and more than 100 countries. Offering more art degree programs and specializations than any other art and design university, SCAD has plenty of opportunities to study at domestic and international locations.
Offered through the School of Communication Arts, four degree options are available for aspiring illustrators along with four minors and related programs. Degree options include a BA in Visual Communication with a Concentration in Illustration (Atlanta, Savannah), a BFA in Illustration (Atlanta, Hong Kong, Savannah), an MA in Illustration (Atlanta, Savannah, eLearning), and an MFA in Illustration (Atlanta, Savannah, eLearning). Minors include Animated illustration and Publication Design, Scientific Illustration, Illustration for Entertainment, and Illustration for Surface Design. Related degrees include a BFA in Sequential Art (Atlanta, Hong Kong, Savannah)
The Animated Illustration and Publication Design Minor is offered at the Atlanta, Hong Kong, and Savannah campuses. All other minors are offered at the Savannah campus only. Minor programs are 25 hours and include courses such as Digital Illustration, Illustrative Anatomy and Perspective, Imaginative Illustration: Character Refinement, and Type and Image for Illustrators.
Students in SCAD's Illustration degree programs will learn to create "fine-art drawings, bringing ideas, characters and personalities to life using both traditional and digital techniques," says the school. Students will work in a "professional environment through a program structured like a working studio," and they will "develop a personal style and technique, learning to express their own unique vision while forming a well-rounded perspective on design."
Students in all programs have the opportunity to study outside of their main discipline by taking courses in Advertising, Graphic Design, Motion Media, Printmaking, and Sequential Art. Sample major curriculum courses for the programs include Directed Projects in Illustration, Contextual Character Design, lllustrating Beyond the Page: The Narrative Experience, Illustration Business Strategies and Entrepreneurship, Illustration Markets, Illustration for Publications, and Materials and Techniques.
The BFA in Illustration has four concentration options including Animated Illustration and Publication Design, Concept Design for Animation and Games, Illustration for Games, and Illustration for Surface Design. Each concentration requires four courses, and students have the opportunity to choose from 10 elective hours to enhance their focus.
3. Nossi College of Art, Madison, Tennessee

Nossi College of Art was founded by Artist Nossi Vatandoost in 1973. Listed in Who's Who of American Women and Who's Who of America, Vatandoost opened "Nossi School of Art" with students of all ages and classes in drawing and painting at all levels. Today, the school offers Commercial Illustration, Digital Photography, Graphic Design Media, Photography, Video & Film, and Web & Interactive Design programs. The Commercial Illustration Program leads to a Bachelor of Graphic Arts: Commercial Illustration.
The program consists of 136 curriculum hours, which includes general education and major courses. General education course highlights include Art History Appreciation, Contemporary Math, and Success Strategies. Major course highlights include Adobe for illustrators, Sequential Art, Book Publishing Illustration, Editorial Illustration, 3D Modeling, Illustration Materials and Techniques, Alternative Mediums, Illustration Specialization, Graphic Design Processes, and Production Art.
Students in the program will take Portfolio and Promotion, which "provides students who are about to graduate an opportunity to explore the presentation and interviewing techniques used to find employment," says the school. "Positive self-image and goal setting concepts are reintroduced. Students are expected to create communication materials for self-promotion and develop strategies for networking and community involvement, including internship opportunities. Students must participate in a formal portfolio presentation of their work to the community and to their fellow students. They are given instructions in portfolio presentation and preparation for career opportunities."
Graduates of Nossi's Commercial Illustration Program are prepared to seek positions such as Book Publishing Illustrator, Comic Illustrator, Editorial/Advertising Illustrator, Fashion lllustrator, Multimedia Artist/Animator, Package Designer, Political Cartoonist, Sequential/Concept Artist, and Sketch Artist.
4. University of Miami, Coral Gables, Florida

University of Miami was founded in 1925 and the school welcomed its first students in October 1926. The school serves nearly 18,000 students enrolled in more than 180 undergraduate majors and programs and over 200 master's and doctoral programs in nearly a dozen colleges and schools. Founded in 1926, the College of Arts & Sciences, Department of Art and Art History, offers an MFA with a Concentration in Digital Imaging-Illustration/Photography.
The MFA in the professional practice of studio art is a three-year program "designed for personal development and career success in both traditional and conceptual-based practice," says the school. Students will take 24 credits in the Concentration, 12 elective credits, and nine in Art History. Several seminars are part of the program as well as an Exhibition Preparation course and the Master's Thesis.
"Each student's MFA thesis exhibition will be a solo show at the off-campus departmental gallery in Wynwood, or at an alternative location, such as an alternative art space or commercial gallery that has been arranged by the student and approved by the Thesis Committee." Graduates will leave the program with a polished portfolio of their work, which will allow them to seek positions in the professional, studio art world or teach in academic and other environments.