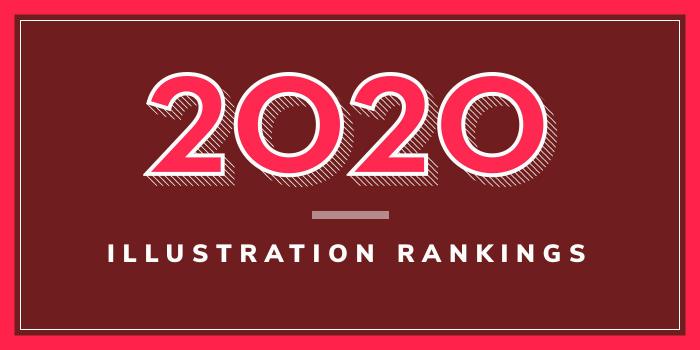 What are the top illustration schools in the southwest for 2020?
Top Illustration Schools in the Southwest - 2020 College Rankings

| Ranking | School | State |
| --- | --- | --- |
| 1 | Brigham Young University | Utah |
| 2 | University of Colorado-Denver | Colorado |
| 3 | Rocky Mountain College of Art and Design | Colorado |
| 4 | University of Arizona | Arizona |
Our 2020 rankings of the top illustration programs in the Southwest US. 
We define the Southwest as Texas, Oklahoma, Arizona, New Mexico, Colorado, Utah, and Nevada.
For an explanation of ranking criteria, click here.
1. Brigham Young University, Provo, Utah

Brigham Young University (BYU) was founded in 1875 by The Church of Jesus Christ of Latter-day Saints (LDS). Serving approximately 33,511 students from all 50 states and 105 countries, BYU offers 187 undergraduate majors, 110 undergraduate minors, 88 master's programs and 32 doctoral programs in more than a dozen colleges and schools.
The College of Fine Arts and Communications serves nearly 5,700 students enrolled in programs in the Department of Art, the School of Communications, the Department of Dance, the Department of Design, the School of Music, and the Department of Theater and Media Arts. Students in the College "undertake research projects, pursue internships, and participate in study abroad programs across the globe," says the school.
The Illustration BFA in the Department of Design is a limited enrollment program of 40 students. Students in the program "will learn skills that prepare them to excel in the competitive and evolving illustration market," says the school. "Courses prepare students in how to manage personal business and marketing work as an illustrator." Highlights include Environment Design, Painting-Mixed Media, Gesture Drawing for Animation, Advanced Storyboarding, Character Design for Illustration, Sketchbook, Narrative Illustration, Introduction to Entrepreneurship, Professional Practices for Illustrators, Marketing Management, Introduction to Photography and Digital Workflow, Typography, and Bookbinding. 
Students will complete several Senior Illustration Studios, the BFA Capstone Project, and an internship. Study abroad experiences are also part of the program as well as job placement services. "Nationally and internationally acclaimed artists" are also invited to campus each month to present to students.
Graduates of the program "work in diverse genres and publishing markets," including ebooks, graphic novels, editorial, advertising design, young adult fiction, genre fiction, and corporate and institutional publications. Graduates work as concept designers creating characters, environments, vehicles, and other digital artwork for entertainment productions. Other opportunities involve licensed products, toys and collectibles, online exhibitions, and private commissions. Positions may be in-house with production companies, in design studios, or on a freelance or project basis.
2. University of Colorado-Denver, Denver, Colorado

University of Colorado Denver (CU Denver) originated in 1912 as an extension of the University of Colorado Boulder. Part of the CU System, which serves 59,560 students at Boulder, Colorado Springs, Anschutz, and Denver, the campus serves approximately 11,876 students enrolled in more than 100 degree programs in eight schools and colleges. The College of Arts & Media houses the Illustration Program, which consists of a BFA in Fine Arts with an Illustration Emphasis and a Minor Illustration.
Students in the BFA program "receive instruction in conceptual illustration, digital illustration, rendering, perspective, painting, exhibition preparation, professional practices and the use of various artistic and illustration techniques," says the school. Sample courses for the program include 2D and 3D Design, Digital Painting, Digital Photography, Graphic Novel Workshop, Illustration I (Image Making), II (Digital Media), III (Investigative Methods) and IV (Thesis Development), Life Drawing, Drawing & the Printed Image, and the Business of Art.
"In preparation for a professional illustration career, the coursework allows students to master numerous essential digital and traditional tools and work to successfully bring the two together in ambitious and innovative illustrative work." In addition to coursework in a range of areas, students will complete studio courses and lectures, along with an internship and a Capstone course.
Graduates of the program are prepared to pursue a freelance illustration career or positions in advertising, design, entertainment, publishing, and more.
3. Rocky Mountain College of Art and Design, Denver, Colorado
In 1963, well-known illustrator and educator Philip J. Steele founded Rocky Mountain School of Art, which later became Rocky Mountain College of Art and Design (RMCAD). The school serves 760 students enrolled in 16 degree and certificate programs offered in campus/hybrid and online formats.
The school's BFA in Illustration has three concentration options: Children's Book, Concept Art and Sequential Art. The program covers Innovative Storytelling, Traditional + New Media, Composition Theory, Self-Promotion, Drawing Mastery, and Portfolio Development. Students in the program also benefit from a collaborative environment, knowledgeable professors, small class sizes, and flexibility. The program may be completed on campus or online.
Graduates of the RMCAD Illustration Program are prepared to seek positions in Editorial Illustration, Children's' Book Illustration, Concept Art for Games & Animations, Comic Books and Graphic Novels, Technical & Medical Illustration and Product Design & Licensing.
4. University of Arizona, Tucson, Arizona

Established in 1885, University of Arizona was the state's first university. The school serves nearly 46,000 students enrolled in hundreds of bachelors, masters, and doctoral degree, first professional and specialist programs in dozens of colleges and schools. The College of Fine Arts houses the School of Art, which offers BFA and MFA degrees in Studio Art with an Illustration and Design (I+D) Emphasis.
Separate tracks in Illustration and Design are offered to undergraduates. The Illustration Track provides "rigorous education in constructive anatomy," says the school. Students will "learn to describe the human form realistically and expressively and find personal methodologies in traditional and digital media." Graduates will leave the program with a professional portfolio and "knowledge of the history of Illustration as well as, the guidelines for ethical professional business practices in the field."
The MFA is a 60 unit terminal degree comprised of interdisciplinary, illustration and graphic design courses as well as seminars, and independent studies "developing a body of self-authored work that contributes to the broad and expanding field of illustration, design and art."
"Focused studio and course structures explore the theory, philosophy, and making of contemporary illustration, design and art. The program provides a range of opportunities for focus in visual narratives, community engagement, social practice, environmental projects, and technology, with a firm grounding in contemporary and historical contexts."
Students in all Art Programs have access to studio spaces, computer labs with Wacom Cintiq Touch screens and animation stations, a digital imaging lab with large format printing, mounting and other services, letterpress equipment, photopolymer platemaking equipment, metal and wood type collections, binding equipment, darkrooms, wood and metal shops, sculpture foundry, and ceramics labs.
Students also benefit from external resources such as the Center for Creative Photography, the University Museum of Art, and the Poetry Center, as well a library that houses an extensive book art collection.