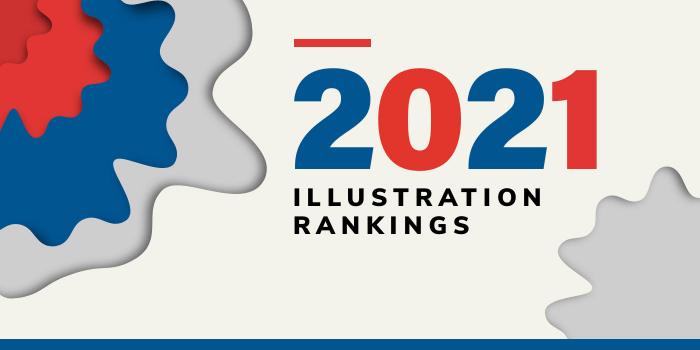 What are the top illustration schools in Tennessee for 2021?
Top Tennessee Illustration Schools - 2021 College Rankings

| Ranking | School | City |
| --- | --- | --- |
| 1 | Watkins College of Art at Belmont University | Nashville |
| 2 | Nossi College of Art | Nashville |
Our 2021 ranking of the top illustration schools in Tennessee. For an explanation of the ranking criteria, click here.
1. Watkins College of Art at Belmont University, Nashville, Tennessee

Watkins College of Art at Belmont University (formerly Watkins College of Art, est. 1885) merged with Belmont University's existing art and design programs in Fall 2020. Providing hands-on instruction in a studio setting, Watkins offers BFA degrees in Art Education, Design Communications (Graphic Design), Experiential Design and Studio Art, and BA degrees in Art and Art History. Minors are available in Design Communications, History, Painting, Photography, and Studio Art. Graduate programs include a Master of Arts in Teaching (MAT) in Art Education and an MFA in Studio Art.
The Design Communications BFA offers a Studio Track that includes Illustration. During the first year of the program, all BFA students will take the same Core Foundation Studio courses. The sophomore year covers basic design principles, with classes gaining in complexity through the senior year.
Course highlights for the program include 2D: Principles of Color, 3D Design, Advanced Studies in Drawing, Advanced Studies in Figure Drawing, Advanced Studies in Painting, Art History I-II, Creative Visualization, Drawing I-II, Figure Drawing I-II, Figure Drawing: Identity and Branding, Illustration I-II, Interactive DesignNarrative and Advocacy Design, Painting I-II, and Printmaking I-II.
Other program highlights include mandatory attendance at a minimum of five student, faculty and guest exhibits, artist workshops, assemblies and master classes for each semester students are enrolled as a declared major (and two semesters total for all Art Minors), and participation in the Senior Exhibition. Throughout the program, students will work on a Professional Portfolio and upper-division students will have the opportunity to study in a foreign country. Internship opportunities (up to two) are also part of the program.
Students will intern in art related areas such as Advertising or Publishing, or at galleries. In recent years, Watkins students have gained experience at Advent, Anderson Design Group, Prosper Press (San Francisco), The Buntin Group, Vanderbilt University Creative Services, Warner Brothers Nashville, and many others.
2. Nossi College of Art, Nashville, Tennessee

Nossi College of Art began as a Fine Art school in 1973.  Today, the school also focuses on Business, Marketing, and Technology. With 300 students, Nossi offers undergraduate, graduate and certificate programs in Digital Photography, Graphic Design Media, Illustration (Commercial Illustration), Instructional Design and Technologies, Photography, Video & Film, and Web & Interactive Design.
Nossi's Bachelor of Graphic Arts in Commercial Illustration consists of 136 curriculum hours, which includes general education and major courses. General Education course highlights include Art History Appreciation, Contemporary Math, and Success Strategies. Major course highlights include Adobe InDesign, Advanced Typography, Alternative Mediums, Book Publishing Illustration, Editorial Illustration, Exploring 3D, Graphic Design Advertising, Illustration for Stock Art, Illustration Materials and Techniques, Motion Graphics, Principles of Copywriting and Editing, and Sequential Art.
Students will also complete Business Marketing for Creatives, Independent Study (optional), and Portfolio and Promotion, which "provides students who are about to graduate an opportunity to explore the presentation and interviewing techniques used to find employment," says the school. "Positive self-image and goal setting concepts are reintroduced," in this course. "Students are expected to create communication materials for self-promotion and develop strategies for networking and community involvement, including internship opportunities."
At the end of the Bachelor of Graphic Arts Program, students will "participate in a formal portfolio presentation of their work to the community and to their fellow students. They are given instructions in portfolio presentation and preparation for career opportunities."
Graduates of Nossi's Commercial Illustration Program are prepared to pursue positions such as 3D Modeling Artist, Book Publishing Illustrator, Comic Illustrator, Editorial/Advertising Illustrator, Fashion Illustrator, Illustrator Agent or Representative, Multimedia Artist/Animator, Package Designer, Political Cartoonist, Sequential/Concept Artist, and Sketch Artist.