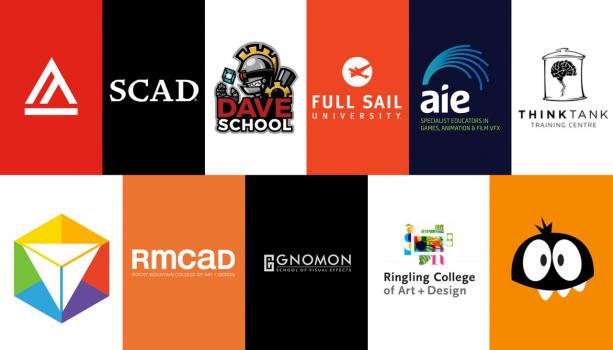 What are the top online animation schools?
Top Online Animation Schools - 2019

| School | City | State |
| --- | --- | --- |
| Academy of Art University | San Francisco | California |
| Ringling College of Art and Design | Sarasota | Florida |
| Rocky Mountain College of Art and Design | Denver | Colorado |
| Savannah College of Art and Design | Savannah | Georgia |
| Digital Animation & Visual Effects School | Orlando | Florida |
| Full Sail University | Winter Park | Florida |
| Academy of Interactive Entertainment | Seattle | Washington |
| Gnomon School of Visual Effects | Los Angeles | California |
| Animation Mentor | Emeryville | California |
| CG Spectrum Online School for Animation and VFX | Melbourne | Australia |
| Think Tank Training Centre | Vancouver | British Columbia |
Our list of the top schools for online animation training and degrees. The list is in no particular order and is not intended to be a ranking.  

Academy of Art University, San Francisco, California
Established in 1929, San Francisco-based Academy of Art University is a family-owned post-secondary institution that prepares artists in the fields of design, communication, and the arts. The nation's largest private art and design university, Academy of Art houses 18 schools that offer more than 30 areas of study from Animation to Web Design & New Media. Programs for aspiring animators are offered through the School of Animation & Visual Effects, which is the only Animation & VFX school that teaches in a studio production environment (StudioX). Degree pathways include AA, BFA, MA and MFA degrees in Animation & Visual Effects.
Distance learning students have the option to work in the studio through a combination of on-campus and online classes. Otherwise, students will learn and engage with peers and expert instructors through "beautifully produced" videos, narrated, interactive slideshows, recorded audio, digital documents, interviews with experts, livestreams, and hands-on work.
Geared specifically towards art and design, the Academy says that it is "constantly innovating" the animation curriculum created by instructional designers and industry professionals. Assignments are uploaded to the Academy's custom-designed Learning Management System (LMS), where it is shared with classmates, and instructors can leave visual markups, video, written and recorded feedback. Students in the online program can expect the same rigorous education (but with greater flexibility), hands-on training, and real-world industry expertise as the Academy's onsite students.
Undergraduate students will take classes specializing in one main area of the industry. Emphasis is placed on creating a professional demo reel and/or portfolio in tune with the latest industry trends. Specialization areas include 3D Animation, 3D Modeling, Rigging, Animation Generalist, Animation Producing, Storyboarding, 2D Animation, Puppet Fabrication, Stop Motion Animation, Compositing, Dynamics, Lighting, and Matte Painting.
Course highlights include Cinematics for Animation & VFX, Computer Animation Production, Producing for Animation & Visual Effects, Sketching for Communication, and 3D Animation. Undergraduates will also complete Senior Portfolio for Animation & VFX, Collaborative Project, and Internship in Animation.
The MA program provides students an opportunity to work in 2D Animation & Stop Motion, 3D Animation, 3D Modeling, or Visual Effects, while focusing on storytelling with an emphasis on exhibiting technical skills and eliciting emotional responses. Students can expect to take courses such as Advanced Character Animation, Feature Animation, Gesture & Quick Sketch for Animators, Storyboarding, and 3D Animation Physics and Mechanics. Students will also complete a portfolio.
The MFA in Animation & Visual Effects program focuses on developing skills in any one of the many areas of expertise within the animation and visual effects industry. The program educates students in all aspects of animation and visual effects, from ideation to post production. Course highlights include Acting for Animators, Perspective for Characters & Environment, Storyboarding for Thesis, 3D Modeling & Animation (Maya), Traditional Animation, and Visual Effects for Animation. MFA students will also take several Directed Study courses and Special Topics, as well as Animation: Thesis Completion, Final Portfolio Preparation and ANM 900: Internship.
All online programs are enhanced by the student-run, 6,000-member Facebook group AAUHOO, online social media & blogs, the online library, music library, and learning tutorials, and career advice, support & mentor chats. Students will also engage in one-on-one sessions with the director, town hall meetings, director Q&A, VIP guest speakers, and workshops, and they have access to live-streamed events & presentations and on-demand demonstration videos. Students will also have the opportunity to participate in the digital portfolio showcase.
Graduates of the School of Animation & Visual Effects at Academy of Art University have landed positions at Blizzard Entertainment, CBS Interactive, Disney Interactive, DreamWorks Animation, Electronic Arts, Lucasfilm, NBCUniversal, Pixar, and Sony Computer Entertainment America.
Academy of Art University is accredited by the National Association of Schools of Art and Design (NASAD).

Ringling College of Art and Design, Sarasota, Florida
Ringling College of Art and Design (RCAD) was founded by circus baron, art collector, and real estate developer John Ringling. The school opened in 1931 with just 75 students and 111 course offerings. Today, RCAD serves 1,400 students enrolled in BFA degrees in eleven disciplines and BA degrees in two. Computer Animation, Film, Game Art, Motion Design, and Visual Studies are just a few majors.
The BFA Computer Animation program is one of the most popular programs at RCAD, accounting for around 20% of the student population. Established in 1990, the program is only available on-campus. However, aspiring animators can take number of animation courses online, and all are credit eligible. Online options include Motion Design: Animated GIFs, Motion Design: Title Transformation, Visual Storytelling for Film and Video Games, and Motion Design: Time and Technology.
Courses consist of four "go at your own pace" sessions that require around 8-10 hours of work per session. Depending on the course, topics covered include Storytelling, Animation, Character Design, Live Action, Video Games, Adobe Photoshop, Animation, Gifs, Video, and Adobe After Effects. For a small fee, students can obtain a Certificate upon completion of any given online course.
The online courses at RCAD are powered by Kadenze, Inc., which "partners with leading universities and institutions across the globe to provide world-class online education in the fields of art and creative technology."
Graduates of RCAD's four-year degree programs have worked on every Oscar-winning animated feature since 2003, with 14 alumni working on 2016 Oscar winner, Inside Out and 21 working on 2017 Oscar winner Zootopia. Graduates have also gone on to work at Blue Sky Studios, Cartoon Network, DreamWorks Animation, Electronic Arts, Lucasfilm, Nickelodeon, Pixar, Sony Pictures Imageworks, Walt Disney Animation, and many others.
Ringling College of Art and Design is accredited by National Association of Schools of Art and Design (NASAD).

Rocky Mountain College of Art and Design, Denver, Colorado
Founded in 1936, Rocky Mountain College of Art and Design (RMCAD) offers 16 degree and certificate programs to a population of 760 students. The school offers both campus/hybrid and online programs, with 100 students enrolled in the schools Animation Program. Degree options include a BFA in Animation with an Emphasis in 2D or 3D Animation. Per the school, this fully online program is designed to help students "understand how to use the technical skills and techniques they've learned to create original animation and compelling narratives."
The program, which takes four years to complete, offers Drawing (2D) or Advanced Software (3D) Concentrations as well as Stop Motion, Anatomy and Figure Studies. Other curriculum highlights include Modeling, Character Design, Virtual Environments, Storyboarding, and Line of Action. Students will graduate from the program with a polished portfolio and experience gained from an (optional) internship.
Graduates of RMCAD's Animation BFA Program are prepared to seek positions such as Flash Developer/Designer, New Media Designer, Digital Videographer, 3D Artist, Character Developer, and many others. RMCAD graduates have landed positions at Pixar, Blue Sky Studios, Lola VFX, and Industrial Light & Magic, to name a few.
Rocky Mountain College of Art and Design is regionally accredited by the Higher Learning Commission (HLC) and is a member of the North Central Association of Colleges and Schools (NCA). RMCAD is an accredited institutional member of the National Association of Schools of Art and Design (NASAD).

Savannah College of Art and Design, Savannah, Georgia
Savannah College of Art and Design (SCAD) is one of the top art and design schools in the nation. Founded in 1978 and with campuses in Savannah, Atlanta, Hong Kong, and Lacoste, France, SCAD serves nearly 13,000 students with access to 40 majors and 60-plus minors. Many of these programs are offered through SCAD's award-winning eLearning program, which the school describes as a "collaborative online environment empowers students to connect to faculty and programs without disconnecting from their professional and personal lives."
Classes for the online program are taught by the same "world-class" faculty as the SCAD's on-campus courses, and students are provided with "the tools and technology they need to be successful academically and in their professional lives." Just a sampling of the free tools and downloads available to fully enrolled eLearning students include Autodesk Maya, Autodesk 3ds Max, Autodesk Mudbox; Adobe Creative Cloud; Nuke Personal Learning Edition; Microsoft Windows 8, Microsoft Windows 7, Microsoft Visual Studio, Microsoft XNA Game Studio, Microsoft Kinect for Windows SDK, Microsoft Expression Studio; Lynda.com and Unity 3D.
Offered for more than 12 years, SCAD's online degrees have achieved the rank of Excellence in Institution-Wide Online Teaching and Learning from the Online Learning Consortium, and the school is the first art and design university to receive the Instructional Technology Council's award for Outstanding Distance Education Program.
Online options for animators include MA and MFA degrees in Animation. The MA is a 45 credit hour program that consists of courses such as Animation Aesthetics and Practice, Art Criticism, Computer-Generated Modeling and Design, Environment Look Development, and 3D Cartoon Character Animation. Students will also complete a Collaborative Project and the Final Animation MA Project, which provides students the opportunity to synthesize their learning into a cohesive project piece. Students propose, develop, and execute a project that is then cut into their reel.
The MFA requires 90 credit hours of study, with many of the same courses as the MA program. Additional courses include Media Theory and Application, and Storyboarding and Previsualization. MFA students will also complete Animation MFA Thesis Exploration and Research, Animation MFA Thesis Visual Component Production, and Animation MFA Thesis Completion. A Graduate Internship is also part of the program.
Courses for the online MA and MFA programs begin and end on a 10-week schedule to coincide with the university's academic calendar. Graduates of SCAD's animation programs have landed positions at major studios such as Walt Disney Animation Studios, Digital Domain, and Bento Box Entertainment.
Savannah College of Art and Design is accredited by the Southern Association of Colleges and Schools Commission on Colleges (SACSCOC) to award bachelor's and master's degrees.

Digital Animation & Visual Effects School (DAVE School), Orlando, Florida
The Digital Animation & Visual Effects School (Dave School) was founded on June 8, 2000 by Anne and Jeffery Scheetz whose goal was to offer specialized training in Visual Effects with extensive practice under industry level supervision. The school introduced a Game Production Program in 2013 and two Online Bachelor's Degree Programs in Motion Graphics and Production Programming.
Today, the school sits on the backlot of Universal Studios Florida, and consists of a 36,055 square foot space inside Sound Stage 25. The school space includes administration offices, studio labs, classrooms, a 3D print lab, a shooting stage with chroma key green cyclorama, a motion capture stage and a lecture theater. Among the school's programs is a Bachelor's Degree in Animation that takes just 30 months to complete.
Per the school, the program "provides students with a practical application to the animation process." Students in the program will learn and understand acting for animators, body and facial animation, character rigging, creature animation, drawing for animators, previsualization, principles of movement, rigging, visual storytelling, and performance using a variety of software.
DAVE school graduates and instructors have worked on major productions such as The Hunger Games, Green Lantern, Game of Thrones, Terminator Genisys, Jurassic World, Captain America, The Hobbit, Godzilla, and many others.
As an academic unit of National University College, the DAVE School is accredited by the Middle States Commission on Higher Education (MSCHE). The DAVE School is also licensed by the Commission for Independent Education, Florida Department of Education, and is a member of the Florida Association of Postsecondary Schools and Colleges (FAPSC).

Full Sail University, Winter Park, Florida
What began as an audio recording workshop in 1979 in Dayton, Ohio has developed into a full-service university that offers 93 programs to more than 15,000 students. Now located in Winter Park Florida, with 210 acres of campus space, Full Sail University has more than 110 studios and labs and 68,000 graduates to date. Among the schools 93 programs is one of Full Sail's most popular degrees—the Online BS in Computer Animation.
Per the school, the program "guides students through the same production pipeline used in professional studios – from storyboarding, sketching, and visual development to modeling and character animation, and final compositing." The program, which takes just 29 months to complete, highlights courses such as Animation Production, Character Design and Creation, Character Rigging, and Technical Animation.
Animation Production develops students' ability to plan, coordinate, and study assets, using traditional methods to demonstrate their learned strengths as a 3D artist.
Character Design and Creation builds upon previously learned skills by applying knowledge to 3D characters. Students begin with preproduction of a character, developing concept art and character sheets.
Character Rigging introduces students to the foundations of character rigging, which is the process of adding joints and controls to a character that allows an animator to make it move in a realistic manner.
Technical Animation moves beyond traditional keyframe animation to explore systems that allow for the creation of more complex animation tasks such as cloth, hair, water, and other physics-based motion.
Other course highlights include 2D and 3D Animation, Character Animation, Compositing and Scene Finishing, Shading and Lighting, Psychology of Play, Technology in the Entertainment and Media Industries, and Visual Development.
A total of seven Project and Portfolio courses must be completed as well, including Project and Portfolio I & II: 3-D Arts, and Project and Portfolio III-VII: Computer Animation. Full Sail's unique Project and Portfolio courses combine "hands-on learning experiences with summative and formative portfolio assessments." The courses are taken in addition to an internship, which can be pursued after the student has successfully completed 50% of the required credit hours for the BS program.
Graduates of the programs at Full Sail University have been credited on films such as Ant Man and the Wasp, Avengers: Infinity War, Jurassic World: Fallen Kingdom and Solo: A Star Wars Story, Deadpool 2, Incredibles 2, and many others.
Full Sail University is nationally accredited by the Accrediting Commission of Career Schools and Colleges (ACCSC) to award associate, bachelor's, and master's degrees in audio, design, computer animation and business.

Academy of Interactive Entertainment, Seattle, Washington
The Academy of Interactive Entertainment (AIE) offers programs that provide the opportunity for students to develop practical skills that are in demand in today's entertainment industry. Students in all AIE programs will learn from industry-experienced teachers, while working on the latest hardware and industry software tools.
Established in 1996, AIE has campuses in the U.S. and Australia, and one dedicated Online campus. While AIE has been offering online courses since 2005, the school launched its dedicated Online campus (AIE Online) in 2012 to provide the "best training and support possible" for online students. Online options for aspiring animators include an Advanced Diploma in 3D Animation & VFX for Film, a 2-year Diploma in Game Art & Animation, a Certificate II in Creative Industries, and a Certificate III in Screen and Media.
Designed for students who want to work in film, TV or visual effects, the 3D Animation Program is a practical pathway designed to give students the best technical training to work as 3D artists using the latest state-of-the-art technology. Students will complete impressive film projects that showcase their skills, and form the basis of a professional showreel to impress potential employers. Sample careers include Character Animator, Technical Director, VFX Artist and Compositor.
In the Game Art & Animation Program, students develop their skills in 3D modelling, texturing, UVW unwrapping, rigging, animation, lighting, using cameras, rendering and compositing—all in the first year. During the second year covers all aspects of animation and game development, as well as new and emerging technology. Second year students will work together to design and produce a playable game. This Major Game Project closely mirrors the real-world production cycle in an industry development studio, covering the entire process from pitching the game idea through QA testing and market analysis of the game.
Students graduate at the end of Year 2 with an extensive showreel of 3D modelling, animation and a complete game level.
Both AIE Diploma Programs are focused on getting students to meet or exceed industry expectations in order to gain employment with a development studio or to develop their own independent games. Per the school, AIE graduates "work on the top games and films worldwide."
AIE has campuses in Seattle, Washington and Lafayette, Louisiana, as well as Sydney, Canberra, Adelaide and Melbourne, Australia. The U.S. campuses are accredited by the Commission of the Council on Occupational Education (COE). The AIE Lafayette campus is also authorized by the Louisiana Board of Regents for Higher Education.
All AIE Certificate and Diploma programs are nationally accredited and recognized through the Australian Qualifications Framework, which is based on industry skill standards.

Gnomon School of Visual Effects, Los Angeles, California
Gnomon School of Visual Effects has been called the MIT of Visual Effects" by Fast Company magazine. Established in 1997, the school says that it offers "a variety of educational options to help students reach their goals in the entertainment industry, with both degree and vocational certificate programs and specialized courses for high school students." Located inside the historic Television Center building in the heart of the Hollywood production district, Gnomon has 600 graduates to date and more than 100 individual online courses for professional enrichment.
Individual animation courses are available and may be "mixed and matched" to suit students' career goals. Options include Acting for Animators, Introduction to 3D with Maya, Character Sculpture, Color Theory and Light, History and Principles of Animation, History of Visual Effects, Animation and Visual Effects, Character Animation, Modeling, Motion Graphics, Storyboarding, Texturing and Shading, Timing for Animation, Animation for Games, Character Design, Character Modeling and Sculpting, Previsualization and Animatics, Stylized Character Creation, and Creature Animation.
Gnomon graduates have landed positions at some of the world's top studios. Walt Disney Animation Studios, Industrial Light & Magic, DreamWorks, Digital Domain, Blizzard Entertainment, Reel FX, Electronic Arts, Sony Pictures Imageworks, Nickelodeon Animation, Rhythm & Hues, and Marvel Entertainment are just a few.
Gnomon is accredited by the Accrediting Commission of Career Schools and Colleges (ACCSC) and has been recognized by ACCSC as a 2015 ACCSC School of Excellence.

Animation Mentor, Emeryville, California
Animation Mentor (The Online Animation School) is the brainchild of Bobby Beck, Shawn Kelly, and Carlos Baena who decided that the mentorship approach to learning was the best way to prepare aspiring animators for today's competitive animation industry. Students at Animation Mentor are "united with industry professionals in a production environment," to achieve this goal. Like all Animation Mentor instructors (the school has more instructors from major studios that any other school), Beck, Kelly, and Baena have worked at major studios such as Industrial Light & Magic, Walt Disney Feature Animation, Pixar, and Tippett Studio. Credits for the trio range from the Toy Story and Monsters, Inc. franchises to Star Wars and Pirates of the Caribbean.
Animation Mentor students learn using the school's proprietary online campus, exclusive feedback tools, and real-world production pipeline. Students receive two hours of pre-recorded lecture material, made available to watch on-demand each week, a weekly eCritique and live Q&A with the assigned mentor and classmates, and access to the Animation Mentor resource library with guest lectures, additional Q&As, and weekly video news. Students also have ongoing access to all characters and rigs from the courses, including Bishop, Stella, Stan and Stewart.
While Animation Mentor does not offer degree programs, it offers workshops and six core animation courses that allow students to dive right into animating. Students can customize a program based on their specific interests by taking several workshops or they can enroll in all six courses.
Workshops are six or 12 weeks and include Maya Workshop: Animation Basics, Cartoony Animation for 3D Animators, Previsualization Basics for Animators, Creature Animation: Locomotion or Fight or Flight, Game Animation Fundamentals or Combat Attacks, Intermediate or Storyboarding Fundamentals, Introduction to Digital Painting, and Visual Development: Principles of Design.
The six core animation courses, which lead to a Certificate of Completion in Character Animation, include Animation Basics, Body Mechanics, Advanced Body Mechanics, Introduction to Acting, and Advanced Acting. After completing the courses, students can take what they've learned and apply those concepts and techniques to a new animated shot in the Polishing and Portfolio course. Courses are 12 weeks each and students leave the Character Animation sequence with a demo reel full of their best animation.
Upon completion of Animation Mentor programs, students gain access to Career Services, which provides direct referral opportunities gained through Animation Mentor's connection with studios in the industry and exclusive industry Q&As.
Animation Mentor has won several awards, including the 2006 Best Practices in Programming Award Gold Level, 21st Century Distance Learning Award from the U.S. Distance Learning Association
Animation Mentor has an alumni community of over 5,000 students in over 105 countries, now working in world-class studios like Pixar, DreamWorks, Industrial Light & Magic, Laika, WETA and many more.
Animation Mentor has won several awards, including the 2006 Best Practices in Programming Award Gold Level, 21st Century Distance Learning Award from the U.S. Distance Learning Association.

CG Spectrum Online School for Animation and VFX, Melbourne, Australia
CG Spectrum Online School for Animation and VFX has two flexible training options for students—small classes or 1-on-1 mentoring. The programs are designed for students of all kinds including those just starting out, animators looking to enhance their careers, and those interested in changing careers.
Courses for the programs are designed by the mentors who teach them and include topics in Animation, 3D Modeling, Concept Art, Houdini VFX, NUKE Compositing and Game Design. Classes as well as critiques are recorded so students can go back and review their lessons at any time. Per the school, students in the program will also have access to the "most talented artists in the industry" to ensure that "CG Spectrum students are the best connected, best trained and best prepared for life beyond school in their respective fields."
In addition to the unique 1-on-1 approach to training, "CG Spectrum mentors spend a majority of their time working within the student files to show them how they would approach their work as a professional. This allows students to quickly adopt professional workflow and reach a higher standard at a faster rate." The top program options for aspiring animators include the six-month 3D Animation Program and the Advanced 3D Animation Diploma. 3D Modeling, Concept Art & Illustration, Game Design, and Visual Effects Programs are also available.
The 3D Animation Program is designed for students with no prior animation training. They will learn animation from the ground, including all the important fundamentals needed to become an animator such as the 12 principals of animation, body mechanics, and how to rig your own character. Course highlights include 3D Animation Foundations and Physical Animation.
The Advanced 3D Animation Diploma is designed for animators at the intermediate to advanced levels. Per the school, in this 10-month program, students "will learn advanced techniques for character acting and creature animation and use it to create finished pieces of work" for their professional animation demo reel. Artists will meet online weekly with an assigned mentor as they work within the student's animation project files to provide" in-depth feedback, keeping the experience personalized and ensuring that they are adjusting the animation course topics to optimize" the students "potential."
Course highlights for the program include Acting for Animation, Advanced Acting for Animation, and Creature Animation Portfolio.
Graduates of the CG Spectrum Animation Programs are prepared for careers in 3D animation for film and games.

Think Tank Training Centre, Vancouver, British Columbia
Think Tank Training Centre traces its beginnings back to 2005. It all started with three classrooms and a theater on the lower floor of a 100-year-old heritage building in Vancouver, British Columbia. By 2009, the school has grown into several floors, complete with extra classrooms, a common area and a drawing theater and stage. In 2007, Think Tank introduced Think Tank Online, allowing students to study Animation for Games from anywhere in the world.
Think Tank's 16-month Specialized CG Training Program (Asset Creation) covers Texturing and Look Development, Modeling for Film, Character Modeling for Games, and Environments for Games. After the 14-week Foundation Term (1), which includes Maya, Photoshop, Mari, Mudbox, 3D Modeling Theory, and Shading, Lighting and Rendering in Vray, students will move on to Terms 2 & 3, where that may choose a specialization. Options include Modeling for Film, Characters for Games, and Environments for Games. In Term 4, students will have one-on-one sessions with their chosen mentor to guide them through the production of their demo reel. Students may choose to take this semester online or on-campus.
Online students enjoy live weekly classes, class group sizes ranging from 5-8 students, supervised production of professional grade projects, full-time support system via industry professionals, and a state-of-the-art learning portal where students have the opportunity to connect with other students and working industry professional mentors, ask questions, share portfolios, and receive professional art direction and feedback.
For each course, students receive access to a weekly training video. Each week, required assignments build upon the lessons – contributing to the term project. At the end of each term, students walk away with a term project that will help build their portfolio. The Online Asset Creation Program leads to a Diploma.
Think Tank graduates have been hired by Industrial Light & Magic, EA, Digital Domain, Animal Logic, Sony Pictures Imageworks, Double Negative Visual Effects, Rainmaker, BioWare, and many others.
Think Tank Online is not accredited, but the school says that it is "working hard at becoming accredited." In addition, the Specialized CG Training Program is currently being updated and improved.
Other Online Animation Schools to Consider

Flashpoint Chicago, Chicago, Illinois
Founded in 2007 as Flashpoint, The Academy of Media Arts and Sciences, Flashpoint Chicago, is a Campus of Columbia College Hollywood. Program options for aspiring animators include an Online BFA in Visual Effects featuring specialized visual effects coursework that provides training in 2D and 3D digital art, animation, and traditional art skills. The program also introduces students to the basics of design, entrepreneurship, production, media and motion, as well as digital art and design software, including the Adobe Creative Suite, Maya, Zbrush, Houdini, Cinema4D, Arnold, and RenderMan.
Flashpoint says its "online learning environment mimics the on-campus experience, while providing flexibility to work virtually" whenever and where ever it is most convenient for the student. The online program features engaging video lectures, lively group discussions, real-time instructor feedback, expert instruction, and hands-on learning.
The BFA, which takes 3-4 years to complete, prepares graduates for career paths such as Character Animator, Character Modeler, Environmental Modeler, Simulations FX Technical Director, Motion Graphics Designer, Rigger, Digital Compositor, Motion Capture Technical Director, and many others.
Flashpoint Chicago is accredited by the Western Association of Schools and Colleges Senior College and University Commission (WSCUC) to offer Bachelor of Fine Arts and associate degree programs.

Grand Canyon University, Phoenix, Arizona
Founded in 1949, Grand Canyon University (GCU) is a private Christian college that began with 16 faculty and just 100 students. Today, GCU serves 20,500 campus students and more than 70,000 online students. Part of the school's online programs is a BA in Digital Design with an Emphasis in Animation offered through the College of Fine Arts and Production. Per the school, the program "encourages collaboration with peers via the Digital Design Club, which fosters the pre-professional development of visual communication." Online students also interact with "fully qualified instructors" via GCU's "dynamic" online learning platform.
The Online BA "provides a comprehensive framework for the next generation of multimedia artists." Students in the program will "examine the interplay of light, color and texture in visual arts," and "explore the technical capabilities and creative possibilities of motion graphics, typography, 2D animation and 3D modeling."
While working through a hands-on curriculum, students will explore advanced elements of storytelling and animation production. Course highlights for this 120 credit hour program include 3D Animation and the Mechanics of Motion, Designing with Motion Graphics, 3D Visual Effects and Lighting, Short Film Production, and Business for the Design Professional.
Also part of the program is the Advanced Design Practicum, which allows students to develop their own professional portfolios. Through the Practicum, students demonstrate their ability to provide reality-based, customer-driven digital design solutions.
Besides career paths such as Animator, Web Animator, and Game Artist, graduates of the program will be prepared to seek employment in areas such as architectural visualization, new product development, and technical simulations for the manufacturing and medical fields.
Grand Canyon University has been accredited by the Higher Learning Commission (HLC) since 1968. GCU is also authorized by in Arizona by the Arizona State Board for Private Postsecondary Education.

University of Advancing Technology, Tempe, Arizona
University of Advancing Technology (UAT) is a private technology university that is among a select few 100% STEM-based universities in the nation. Per the school, UAT academic majors "focus on expanding, new and rising technology such as the Advancing Computer Science degree, Cyber Security degree, Digital Maker and Fabrication degree and Robotics and Embedded Systems degree."
The school's BA in Game Art and Animation is described as a "computer animation degree." The program, which consists of 120 credit hours, including 36 major credits, provides the opportunity for students to "gain an insight into what is involved at all levels of game development to create 2D and 3D art and animation assets for multiple video game platforms such as PC, consoles, mobile, online and VR." Students will also "master the artistic principles used in video game art asset creation such as color theory, lighting, shading, anatomy, perspective, scene staging, modeling low polygon and high polygon, 3D modeling texturing, rigging and key frame and motion capture animations."
Course highlights include Advanced Materials, Shaders and Lighting, Characters and Vehicles Animation, Concept Art, Environmental and FX Animation, Figure and Character Sculpting, Game Art and Animation Fundamentals, Game Texturing, and Industry Professional Development. Students will also take three Game Production Studio courses (Production Studio I-III), where they will collaborate and create games in a simulated production studio. An internship is also part of the program.
UAT BA in Game Art and Animation graduates are prepared for career paths such as Character Artist Modeler and Texture Artist, Character Artist Animator and Rigger, Environment Artist Modeler and Texture Artist, Environment Artist Animator, Mechanical Mesh Modeler and Texture Artist, and Mechanical Mesh Animator and Rigger.
UAT is accredited by the Higher Learning Commission (HLC).

University of Montana, Missoula, Montana
The University of Montana (UM) has been around since 1893. The school serves more than 10,000 students, enrolled in hundreds of programs through more than dozen colleges and schools. The School of Media Arts is part of the College of Visual and Performing Arts, which serves as the flagship institution for the arts in Montana. The School is home to UMT's first fully online Bachelor of Arts Degree—the BA in Media Arts.
Per the school, the Media Arts Program "enables students to maximize their creative potential through the study and artistic application of emerging digital technologies." The program "provides learning opportunities in interactive media, web and internet technologies, gaming, and a variety of digital design applications including sound, still image, motion, and animation."
Due to the flexible nature of this online program, the school says that it can serve as an effective compliment to those interested in a double major. There are no prerequisites and 45 credit hours in the major are required to graduate. Course highlights include Digital Technology in the Arts, Creative Coding, Photoshop: Art & Design, Illustrator: Vector and Layout Design, Principles of Interactive Media, Art and Science of International Games, and Intro to Motion Design.
The University of Montana-Missoula is accredited by the Northwest Commission on Colleges and Universities (NWCCU).

Southern New Hampshire University, Manchester, New Hampshire
Southern New Hampshire University (SNHU) began in 1932 as a two-room business school. Today, this private, nonprofit school serves 3,000 on campus students and 90,000 online students enrolled in more than 200 career-focused programs. Among these programs is an Online BA in Graphic Design and Media Arts with a Concentration in 3D Modeling & Animation.
Consisting of 120 credit hours of study, the program covers the 12 principles of animation, with a focus on 3D sculpting workflow including animating character functions, designing wireframe 3D models, foundations in color theory and typography, and rendering photorealistic effects. Students in the program will use industry-standard software, including Adobe Creative Suite and Autodesk's Maya and Mudbox, to master the basics of modeling and create hands-on projects.
Per the school, "coursework for the 3D modeling and animation degree begins with the full design course of study, which blends theory and practice, and culminates in cutting-edge courses in digital sculpting and 3-D character animation." Specific course highlights for the program include Interactive Animation, 3D Modeling and Animation, 3D Character Animation, Advanced Digital Imaging, Basic Design and Color Theory, Language and Practice of Media Arts, and Digital Sculpting. 
Online education services for the program include an online library, tutoring, and 24/7 tech support "all developed specifically with a busy adult in mind." Graduates of the program are well prepared to take on jobs in animation, game development, advertising, virtual education, marketing, and other fields that use graphics to provide "spectacular" interactive experiences.
Southern New Hampshire University is accredited by the New England Commission of Higher Education (NECHE). All Programs offered by SNHU are encompassed by this regional accreditation.

Animation Apprentice & Bucks New University, London, England & High Wycombe, England
Bucks New University (est. 1891) has partnered with Animation Apprentice (est. 2012) to offer an MA in 3D Animation delivered exclusively online. The 30-week program places a strong emphasis on character and creature animation in a digital environment. With a focus on cutting-edge technical and creative skills, students will learn how to develop original creative content, gain an awareness of current challenges faced in the animation industry, and conduct research in the field.
Sample course modules include Animals & Creatures, Character Performance, Maya Basics, and Locomotion and Mechanics. Students will also complete the Research Techniques and Dissertation module as well as a Final Project & Demo Reel.
By the end of the program, students will become "skilled animators," with a "deeper academic understanding of the industry." Graduates will leave the program with an impressive portfolio of their work, along with the help of "a dedicated team of career and employment specialists, who work in partnership with academic colleagues, employers and the Students' Union" to prepare graduates "for the world of work" and guide their career management.
The employment specialists at Animation Apprentice will direct graduates to companies that are hiring for projects in film, VFX, advertising, games and web animation.
Bucks New University is Officially Recognized by the Government of the UK as a higher learning institution that can award degrees.

AnimSchool, Orem, Utah
AnimSchool was created in 2010 by David Gallagher, Animator, Rigger, and former Character Development Supervisor at Blue Sky Studios. Serving more than 250 students enrolled in two programs, this unique online school has more than 30 instructors currently working at major studios such as Blue Sky Studios, DreamWorks, Disney, Sony, and Pixar. Program options include 3D Animation and 3D Character.
The 3D Animation Program is divided into two parts—the Animation Track, and the Animation Program. The Track focuses on classes 0-3, covering Animation Foundation. Classes 4-7 make up the Animation Program. The Program helps develop the skills needed to animate on films, TV productions, VR and Video Games.
The 3D Character Program is divided into two parts as well—the 3D Character Track, and the 3D Character Program. The Track focuses on classes 0-3, which cover Modeling and Rigging. Per the school, classes 4-7, part of the Character Program, allow students to "focus more specifically on their area of greater interest, selecting two of five electives covering the technical, tools side of rigging, or the sculpting and facial expression side of modeling, Environments, Materials and Texturing, or Lighting.
Terms for both Programs and Tracks are 11 weeks. "Each week, animators from film and game studios work with students one-by-one, giving the students a guided opportunity for growth."
AnimSchool is compliant with all state post-secondary proprietary school laws and is registered under the UTAH POST-SECONDARY PROPRIETARY SCHOOL ACT (Title 13, Chapter 34, Utah Code).

AnimSquad, Los Angeles, California
AnimSquad is an online learning source for aspiring animators. Workshops and master classes are offered and taught by "Disney Tutors," who have worked on films such as Tangled, Frozen, Big Hero 6, Zootopia, and many others. Per the school, students will l meet live online with their chosen tutor and the rest of the class, once a week, for three hours. The tutor will critique each student's work, one by one. Students will have the opportunity to ask questions, record critiques, and download locally to their computer.
AnimSquad utilizes Zoom Webinar Software (HD), which "allows for a smooth frame rate." With easy-to-use features, every meeting is recorded and delivered in HD. Downloading is easy and convenient and students can watch the recording on any device.
Sample workshops include Beginner Animation, Intermediate Animation, Expert Animation, and 2D Traditional Animation. Master Classes include Animating a Cartoony Shot and Animating a Quadruped to name a few. Master Classes are "comprehensive and hands-on," with chapter divisions and the ability follow along, hit pause, and replay sections as students progress through the class.
Other AnimSquad highlights include an online lecture library filled with animation-related lectures (except Beginner I). Animsquad tutors add new lectures frequently. Graduates of the programs have lifetime access to new lectures.
AnimSquad is not an accredited school.

CGTarian, Vilnius, Lithuania
CGTarian, the Animation & VFX Online School, says aspiring animators can try any course 100% risk free with the school's 14-day money back guarantee. Courses are divided into four categories: Basic, Intermediate, Advanced and Modeling & Sculpting. Basic courses include BootCamp: An Intro to Animation. Intermediate courses include Characters in Motion, Physics of Animation and Intro to Performance.
Advanced courses include Acting in Animation, A Thinking Character, Crafting a Believable Face, Cartoony Animation, and Polishing and Pro Techniques. Modeling & Sculpting courses include Character Modeling for Production and 3D Clothing Production.
CGTarian Online School became accessible to the English-speaking world in 2012. So, in addition to engaging in online meetings with instructors and video reviews of their work in English, U.S. students will engage in online meetings with professionals from Disney, DreamWorks, Blizzard, and other studios. Students will also gain experience working on real-world projects for these or other major studios.
Depending on the number of courses completed, in addition to a portfolio or demo reel, graduates will leave CGTarian with a Certificate of Completion or a Diploma.
CGTarian is not an accredited school.

iAnimate, Bakersfield, California
iAnimate is an online animation school that offers workshops "designed to target all of your animation needs." The school also says that it puts students "in direct contact with veteran animators from the biggest & best studios" in the industry. All sessions with instructors are live and recorded for later viewing. Other iAnimate highlights include an "amazing" line up of exclusive & unique character rigs (more than 60) available to all students, breaks for as long as needed in between workshops without any restrictions, and top studios waiting to view student reels and select them for their production needs.
Workshops include Feature Animation, Game Animation, Creature Animation, Rigging, Maya and Modeling, Motion Capture, Lighting & Compositing, Pre-Visualization, and Unreal Engine. The length and cost for each workshop varies. Feature Animation (3D Character Animation) consists of seven workshops, 11 weeks each, while Game Animation consists of four workshops, 11 weeks each.
Feature Animation "is designed to teach the skills, workflows, and principals needed to succeed" in the animation industry. The goal is to teach students "how to create that great, believable animation; animation that connects with audiences around the world." Game Animation features "focused study of 3D animation for the game industry and its specific needs." The workshops "consist of multiple live talks, demos, reviews and assignments that would resemble an actual production pipeline."
Upon completion of the animation programs at iAnimate, graduates will receive a Certificate.  iAnimate alumni, those who have completed an animation path (Feature, Games, or Creatures), are also granted lifetime access to the student section.
iAnimate is not an accredited school.

RocketSky, Hampton, New Brunswick, Canada
RocketSky is a Canadian online animation school that operates using a "simulated production environment." Per the school, the programs take a "fundamentals first" approach to learning character animation. In addition, training is "one-on-one with professional TV, Feature Film and Video Game animators."
Other program benefits include some of the world's lowest tuition rates for high-end character animation and the opportunity for graduates to continue developing skills via access to RocketSky content and mentors for a lifetime.
Around 95% of RocketSky graduates are currently working in the TV, Feature Film and Video Games industries.
RocketSky is not an accredited school.

Animation Career Pro, Mississauga, Ontario
Animation Career Pro is an online source for "free" (project files for each class are $8) animation training. Aspiring animators may choose from six programs including 3D Animation, 3D Modeling, 3D Rigging, 3D Lighting and Texturing, 2D Animation, and 2D Rigging. The curriculum for each program is designed to follow a specific order, allowing students to progress through the classes and build their animation skills.
The 3D Animation Program consists of 19 courses, beginning with 3D Basics 1: Intro to Maya. Other courses include 3D Basics 2: Intro to the Graph Editor, 3D Body Mechanics 2: Walk Leap and Settle, 3D Acting 1: Mood Posture and Posing, and 3D Advanced Dialogue 1: Monologue. Programs may be viewed on the Animation Career Pro website or YouTube.
Animation Career Pro is not an accredited school.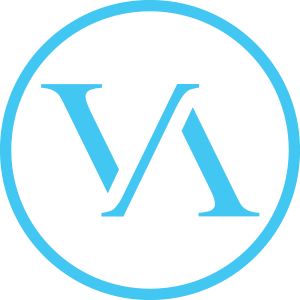 Vancouver Animation School (VANAS), Vancouver, British Columbia
"An online school with more weight than a concrete building".  Vancouver Animation School (VANAS) is a fully accredited online school offering entry and advanced programs for the Animation, Visual Effects and Video Game industries. VANAS offers Certificates, Diplomas and university pathways in a variety of art and technology, media and design fields. The main campus of Vancouver Animation School is located in Vancouver, British Columbia, Canada. Programs are delivered entirely online via their proprietary online campus called "FAME", made for visual learners and enabling a diverse faculty and student body to interact with one another from anywhere in the world. VANAS offers degree programs through its partner institutions located in key locations around the globe, including Emily Carr University of Design, Center for Digital Media, ITAM, and Universidad Iberoamericana Puebla.
In July 2013, VANAS became the first exclusively online animation school to be fully accredited by the Private Career Training Institutions Agency. Shortly after in August 2013, it received designation from the British Columbia Education Quality Assurance (BCEQA) making it the first exclusively online school to receive the highest accreditation called category 1.
Schools to Consider: