The Tucson Art Scene
Tucson is home to the Tucson Museum of Art, the Museum of Contemporary Art (MOCA Tucson), and the University of Arizona Museum of Art. The city's museums display art of the American West, modern and contemporary art, and mixed media. In addition to large art museums, Tucson is home to more art galleries than other city of its size. 
While traditional art is popular here, other forms of art are becoming popular as well. For example, experimental art, and even graffiti art, can be seen at area museums and galleries. Animation is becoming popular as well. The city is home to the Tucson Animation Screening Society (TASS), which promotes anime (Japanese animation).
The Tucson art scene is welcoming, growing, and open to digital art forms. Although welcoming, the scene is still competitive, so talent and education are important. Fortunately, the Tucson area is home to several schools that offer animation training programs.
Tucson Animation Schools and Programs
Whether you're interested in working in the film industry or design, you'll have to earn a certificate or a degree from an accredited school. The National Association of Schools of Art and Design (NASAD) is the most well respected association in the U.S. It accredits some of the top art and design programs in the country. While NASAD is the best, it's not the only recognized accrediting agency. Visit the U.S. Department of Education website for an official list of other agencies. 
In Tucson, you have the option of studying at a technical college, art school, or traditional college. Southwestern University of Visual Art, ITT Technical Institute and The Art Institute of Tucson are just a few options. Southwestern University of Visual Art offers a Bachelor of Arts in Animation. The program prepares students for a career as a storyboard artist, production artist/animator, computer animator, web designer/animator or a 2D or 3D animator.
ITT Technical Institute offers a Bachelor of Science in Digital Entertainment and Game Design. Animation courses make up a large percentage of the curriculum, so students will obtain the skills they need to work in fields outside of game design. The Art Institute of Tucson offers a Bachelor of Arts in Media Arts and Animation. This program prepares students to work in all fields from film and video to advertising to design.
More Arizona Schools with Animation related programs:  

Request info
Selected Campus Locations:
Selected Programs: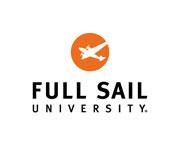 Request info
Selected Campus Locations:
Tucson Animation Employers
Many Tucson animators work as independent contractors for studios and other companies across the U.S., while others work for local studios, ad agencies, game design companies, and even technology firms. If you're interested in flying solo, visit the Arizona Film Office of the Arizona Department of Commerce to learn more about the local production scene. If you're looking an animation job in the film and video industry, try: 
Abbott Media Productions
West End Studio
Anstar Productions
Firehouse Pictures
Film Creations, LTD. 
Advertising animators should look into Bernard Hodes Group, Tucci Creative, or LP&G.
Animation Careers at a Glance
Job growth in animation is expected to average 14 percent over the next seven years. That's higher than any other career field in the art industry. The average salary for animators hasn't changed much since 2006, but it still increased slightly. In 2006, Tucson animators earned $47,120. In 2009, they earned $47,540.
For more information about the animation industry overall, visit the Bureau of Labor Statistics at www.bls.gov.