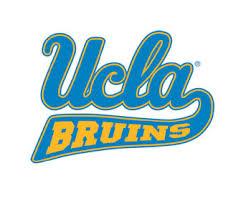 Degrees Offered: MFA Masters of Fine Art - animation
Tuition:  For Resident and Non Resident the cost is the same: $11,200.  Plus other fees including mandatory health insurance.
Contact Information: Department of Film, TV and Digital Media, UCLA, PO 951622, Los Angeles, California, 90095-1622. E-mail: [email protected] Phone: 310-267-2102.
The basic philosophy of the UCLA graduate MFA Animation Program AND A SMALL 2 YEAR UNDERGRADUATE PROGRAM: is "one person, one film". One individual does an entire film. This philosophy allows each filmmaker complete control over his or her film: its concept, purpose, content, viewpoint, art, form, audience, and value. The MFA Animation Program is popularity known as the UCLA Animation Workshop. The first year of the program is devoted to learning the principles of doing a traditionally hand-done, animated film.  
The second year is devoted to making a computer-animated film, 2D or 3D. The third year is spent on making an interactive animation project, film or game, and a thesis project is begun. Every thesis is a culmination that showcases the student's creativity as a filmmaker. Although the complete filmmaking experience is emphasized, students interested in learning character animation may do so. Approximately 12 new students are admitted each year in the fall quarter. There are approximately forty students in all in the Workshop, and the population is internationally diverse. All UCLA students, graduate and undergraduates, can enroll in the appropriate animation courses for credit.
Animation is defined as the movement of created images in recorded time, allowing static painting and graphics to become a performing art. Animation has only two limitations: one's imagination and exhaustion.The Workshop has become the leading animation program at the university level in the world. Graduates have enjoyed a high degree of success. Shane Acker, who won a Student Emmy Award, a Student Academy Award, and was nominated for "Best Animated Short" by the Motion Picture Academy for his film "9", is currently directing "9" as a feature. Amy Winfrey, who won a Student Academy Award, is directing a cable TV series, Making Fiends, based on her Internet series. Gil Kenan, who won UCLA's Spotlight award for his thesis film "The Lark", recently directed his first feature film, Monster House, for Sony Pictures, and is finishing production on his second. David Silverman was director for Pixar's, Monsters Inc. and is the creative consultant for The Simpsons. David directed Simpson's, the Movie. Chuck Sheetz is a Simpsons and Recess veteran, directed a Scooby Doo, a direct-to-video, feature for Warner Bros. The list continues, not only with graduates involved in commercial projects, but also in independent animation. Some have their own production houses. Others teach at universities.
Alumni include: Bob Abel, Richard Bohn, Colin Cantwell, Randy Cartwright, Doug Chaing, Marija Dail, Phil Denslow, Ben Jackson, Mike Jittlov, Robert Mitchell, John Neuhart, Con Pederson, Sara Petty, Bob Pike, Richard Quade, Ron Saks, David Silverman, Charles Solomon, Thom Anderson, Carlos Spivey, Robert Swarthe, Kurt Thatcher, Tony Venzia, Pierce Vexliard, Dan McLaughlin, Glenn Hanna, Sam Weiss, Hoyt Yeatman, Claudia Zeitlin, Chuck Sheetz, Dom Polcino, Mike B. Anderson, Pete Michels, Maria Rodriguez, Sherie Pollack, Robert Burchfield, Shane Acker, Dori Herrick, Amy Winfrey, Doug Ward, Celia Mercer, and Gil Kenan.
The Animation Workshop offers the following five undergraduate courses and nine graduate courses: Introduction to Animation - undergraduateStoryboard - undergraduateAnimation Workshop – Production - undergraduateSeminar in the Animated Film - graduate seminarAdvanced Computer Animation – Maya (3D)Computer animation – Mac  (2D)Interactive AnimationDrawing for AnimationTiming in AnimationLegal Issues in AnimationCharacter AnimationLayout in AnimationWriting the Animated TV SeriesHistory of Animation in America – undergraduateThe Disney Feature Then and Now – undergraduateThesis production The UCLA Animation Workshop is a complete animation facility, which includes a fully operational studio, with traditional animation desks (donated by the Disney Studio), two 16mm film animation cranes, and three Video Lunchbox pencil test units.
The computer labs contain Apple OS-X computers, with Wacom Cintq Monitors, and Windows XP workstations that run a number of 2D animation and interactive programs. Many computers are also equipped with the 3D (Maya) animation program. In addition, there are Final Cut Pro editing, audio and viewing, and Animo digital Ink & Paint facilities.The latest addition to the Workshop is the "The Walter Lantz Digital Animation Studio," made possible by a generous grant from the Walter Lantz Foundation..  This new, state-of-the-art facility is designed for thesis students to do research and production  and is comprised of "all-in-one" workstations, containing computers, peripherals and animation desks, a digital pencil test unit and a digital video editing station. The computers at these workstations are Mac Pro systems. Autodesk, Maya 3D animation software, and numerous 2D animation and compositing software packages are used on these systems. They are all networked and Internet enabled. This studio of the future is the ultimate expression of Dan McLaughlin's philosophy of "one person-one film." Internships with various Hollywood production companies are often available and are an additional outlet to help keep students current with the latest developments in animation and special effects.
The animation collection in the UCLA Film and Television Archive and the Animation Workshop's own library provide students with a rich source for research. Archive screenings in Bridges Theater make available to students live action and animated films shown in their original 35 mm nitrate form. The Workshop itself has an archive of the more than 600 animated films made in this program over the last 60 years. There is also an extensive collection of oral/video interviews with animation personalities and pioneers.Animatrix, started in 1984, is the graduate student journal of the Workshop.. The only graduate journal in animation, it allows students and scholars an opportunity to publish critical articles. In 1989, the Workshop hosted the first International Society for Animation Studies (SAS) Conference.
World renowned guest animators often lecture at the Workshop, among them Tex Avery, John Coates, Corny Cole, Elfrieda Fishinger, Faith Hubley, Chuck Jones, Fedeor Khitruk, Ward Kimball, Sue Kroyer, Bob Kurtz, Norman Roger, Bill Scott, Raoul Servais, David Silverman, Jan Svankmajer, Frank Thomas, Ollie Johnston, Walter Lantz, Richard Quade, Bill Plympton, Nina Shorina, Paul Driessen, and Fred Wolf.Once a year, current and past students gather for the "Falling Lizard Weekend". (The term "falling lizard" comes from a Nigerian student's definition of animation coined during a 1982 workshop given by Dan in Nigeria). This event is open to friends of the Workshop and prospective students. The purpose of this event is to make a film around a common theme, agreed upon the first night and completed in one weekend. The Workshop has a "no house" style. Every student is encouraged to set his or her own direction. Films from the Workshop range from conceptual to cartoony, from narrative to non-narrative, from cel to computer, from popular to experimental, and from traditional to interactive.
The UCLA Animation Workshop is committed to excellence in defining, expanding, creating, and teaching animation. The finished film belongs to the filmmaker. William Shull, a Disney animator, founded the UCLA Animation Workshop in 1948. Upon Bill's retirement, Dan McLaughlin became the head in 1970 and started the graduate program in 1971. Celia Mercer succeeded Dan after his retirement in 2007.