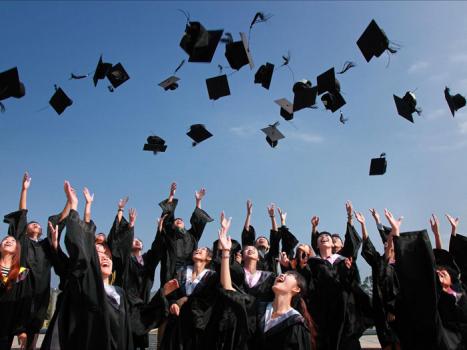 What non-traditional animation and game design programs exist in the Pacific Northwest?
The Pacific Northwest region (also Northwest) includes the states of Oregon and Washington and part of Idaho. Together, these states are home to more than 15,000 tech companies, and thousands of animation and game design companies. Seattle alone has more than 300 game companies, employing more than 16,500 people; the region is home to countless film and interactive media companies, and there are so many Fortune 500 companies here, you'll lose count. Just a few you may know a little something about include Amazon, Starbuck's, Microsoft, Costco, Boeing, Nordstrom, Alaska Airlines, Nike, Weyerhaeuser Co., Lithia Motors, Precision Castparts, and Micron Technology.
So, we guess it's safe to say that the PNW is booming, with technology, aerospace, agriculture and consumer products leading the pack. And if you haven't heard yet, the region is also a haven for start-ups, with billions in venture capital flowing through all channels. So what does all of this have to do with education? Plenty! The demand for top talent has created a demand for exceptional programs that can help cultivate the next crop of innovators, artists, designers, and the like. This means, there is no shortage of unique programs for aspiring animators, game designers, software developers, entrepreneurs, and everyone in between. Let's take a look at some of the PNW's most unique programs for animators and game designers, what makes them so great, and which Northwest cities they call home. 

University of Idaho, Moscow, Idaho 
University of Idaho's College of Art and Architecture (CAA) offers a Bachelor of Science (BS) in Virtual Technology & Design (VTD). What makes this program unique isn't just the name. Per CAA, the "distinctive Bachelor of Science in Virtual Technology and Design is an industry-driven degree program that merges technology with the science of art and design emphasizing Gaming/Entertainment Design and Simulation/Visualization." 
The program highlights the creation of virtual technologies for gaming, animated films, simulations, business and education, and other applications. Students will study art and design, computer science, 3D modeling, animation, world building, storytelling, character design, spatial design, four-dimensional design, and more. "Design studios and hands-on projects provide opportunities to practice building virtual worlds for real clients." 
Students in the BS program "become designers, storytellers, and researchers who create virtual experiences to transform the way people across the globe work and play using technology-enabled design skills to innovate and think critically about complex problems in business, entertainment, education, and health care." The BS in Virtual Technology at University of Idaho is accredited by the National Association of Schools of Art and Design (NASAD)—the nation's most prestigious accrediting body for art and design schools—and it has produced major talents such as Matt Lefferts, whose company, FuseFX, worked on the FX show "American Horror Story: Freak Show." Leffert and his team won a Primetime Emmy Award for their work, taking home the prize for Outstanding Special Visual Effects in a Supporting Role (2015). 

Pacific Northwest College of Arts, Portland, Oregon 
Pacific Northwest College of Arts (PNCA)—the oldest independent college of art in the Pacific Northwest, takes a different approach to animation. The BFA program, known as Animated Arts, "embraces the hybrid moving image," encouraging students to "explore and combine fine art practices and digital technologies," says the school. Students will learn the principles of animation as well as experiment with "a variety of media, production methods, and narrative strategies to produce work for multiple and varied platforms." Students will learn the "history of animated arts in the context of a broad engagement with both cinema and fine art." 
Another exclusive component of the Animated Arts BFA is the biennial Boundary Crossings Institute in Animated Arts. The two-week intensive institute is open to working professionals and graduate and upper-level undergraduate students "interested in a hands-on exploration of animated installation as a medium and a site for investigation of moving image interdisciplinary practice." The Institute "explores animated spaces, expanded screens, and cinema and embraces the hybrid moving image by combining digital technology, fine art practices, and critical theory." 
Participants can expect "hands-on making," intensive tutorials, skills-based learning, lectures and screenings, and theory and practice sessions. The goal, says PNCA, is to "provide an intensive experience of being on the cutting edge of animation and fine arts." Boundary Crossings ends with a public exhibition of animated installations created during the two-week Institute. 
Another unique program option for animators is the Master of Fine Arts (MFA) in Visual Studies. The multidisciplinary. mentorship-based program allows students to pursue a single discipline or combined practice that incorporates multiple disciplines such as animation, illustration, video, sound, communication design, sequential arts, and more. Other program highlights include, private studio spaces as well as a shared community environment, seminars, lectures, exhibition opportunities, and national and international travel. 
Students also have access to the Center for Contemporary Art & Culture and Make + Think + Code—a center for art and technology that hosts artists- and technologists-in-residence as well as numerous art-tech community events. Per PNCA, the MFA program is "for experienced makers who are looking to refine and expand their creative practice." 
PNCA is accredited by both the National Association of Schools of Art and Design (NASAD) and the Northwest Commission on Colleges and Universities (NWCCU). 

DigiPen Institute of Technology, Redmond, Washington 
DigiPen Institute of Technology is the world's first college to offer a bachelor's degree program dedicated to game development. Though the school offers 10 in-demand programs ranging from digital arts to computer science, two of the school's most impressive programs are the BS in Computer Science and Real-Time Interactive Simulation (BS CSRTIS) and the accelerated, five-year BS/Master of Science (MS) in CSRTIS (MS CSRTIS). Per the school, the BS program focuses on the "technical aspects of computer graphics and simulations." And it's not for the faint of heart. 
Students will begin the program with a solid foundation in mathematics, physics, and programming. They will "apply that knowledge in yearly team-based projects where they design, program, test, and finally release their own fully playable games to the public." Those who successfully complete the program "will have gained the knowledge and skills to produce highly complex software systems at a professional level." The ideal candidate for the program will have strong science, math, and "problem-solving abilities" and "will have completed math through pre-calculus prior to attending DigiPen." 
Graduates can expect to land an entry to intermediate-level position in the areas of software engineering and video game development including Gameplay Programmer, Artificial Intelligence Programmer, Software Architect, Quality Assurance Engineer, and Engine and Tools Programmer. 
Students who wish to earn the MS in CSRTIS will begin graduate coursework in their junior and senior years. The program requires a total of 37 credits. However, students who complete 15 credits during their undergraduate program will have 22 credits remaining, allowing them to earn the MS in just one additional year. DigiPen also offers the traditional Bachelor of Art (BA) in Game Design, a Bachelor of Fine Art (BFA) in Digital Art and Animation, and a BS in Computer Science and Game Design. 
DigiPen Institute of Technology is accredited by the Accrediting Commission of Career Schools and Colleges ("ACCSC", or "the Commission"), a recognized accrediting agency by the United States Department of Education. 

Academy of Interactive Entertainment (AIE), Seattle, Washington 
Academy of Interactive Entertainment (AIE) is another PNW educator that focuses exclusively on one area of design—games. Per AIE, the "unique curriculum" is offered in the United States and Australia, and provides students "with the training needed" to join the school's other graduates as "entrepreneurs, leaders, and innovators in the video game industry." Though the schools offers a range of unique programs, including the Advanced Diploma of Screen and Media Specializing in 3D Animation & Visual FX for Film and the Advanced Diploma of Professional Game Development Specializing in Game Programming and Game Art & Animation. The programs are taught "in a hands-on, studio-style setting that simulates actual industry environments. During 1,600 contact hours with AIE faculty, students create show reels, complete team projects, and learn everything they need to know through a task-based learning system." Depending on the program, students will graduate at the end of year two with an extensive showreel of 3D modeling, animation and a complete game level, two major films, or playable video game demos. 
Note that students in the Game Programming Specialization will make their way through the "entire process from pitching the game idea, through writing game design documents, evaluating technical requirements, managing workload, meeting deadlines, bug-fixing, QA testing and market analysis of the game." Another unique aspect of the Advanced Diploma programs is the curriculum advisory board, which consists of members from companies such as Valve, Hidden Path, Zombie Studios, and 5th Cell. 
Graduates of AIE programs are routinely hired at Blizzard Activision, Electronic Arts, Rockstar Games, Atari, SEGA, Sony, Ubisoft, THQ, 2K Games, Bioware, and many others. The AIE Seattle campus is accredited by the Commission of the Council on Occupational Education (COE). 

Lake Washington Institute of Technology, Redmond, Washington 
Lake Washington Institute of Technology (LWTech) is the only public institute of technology in Washington State. The school offers six bachelor's degrees, 47 associate degrees, and 89 professional certificates in 44 areas of study, including STEM-focused programs in Science, Technology, Engineering, and Math. Among the schools 100+ programs is the noteworthy Bachelor of Applied Science (BAS) in Digital Gaming and Interactive Media and the Associate of Applied Science-Transfer (AAS-T) in Digital Gaming and Interactive Media. 
Offered through the School of Design & Applied Arts, the BAS program is the state's first Applied Bachelor's Degree in Digital Gaming and Interactive Media. The intense, two-year program is designed for students with the following associate's degrees:
LWTech Digital Gaming
LWTech MMDP
Game design emphasis from another college or university
Design emphasis from another college or university 
Per the school, during the program, "a cohort of students will work collaboratively in teams that simulate the digital game development workplace." Students will gain skills in areas such as animation, game design, virtual reality, and program management and they have the opportunity to "be part of game/interactive media design projects from conception through distribution." Because students will also gain interactive media skills, they will be prepared to work in a number of industries outside of animation and game design including aerospace, transportation, healthcare, and more. 
The Digital Gaming and Interactive Media AAS-T is designed to train students for entry-level positions in games and media. The hybrid program highlights animation graphics coursework (applicable to gaming), marketing, and advertising, educational and interactive media that use 3D animation. Per LWTech, "students culminate their learning experience at the end of their studies with a showcase of their portfolio to industry professionals." AAS-T students will be able to transfer to the BAS program with this degree. 
Lake Washington Institute of Technology (LWTech) is accredited by the Northwest Commission on Colleges and Universities (NWCCU) at the associate and bachelor degree level. 

University of Washington, Seattle, Washington 
The Department of Professional and Continuing Education at the University of Washington (UW) has an exceptional program designed specifically for designers, developers, entrepreneurs and those who want to enter or advance in the game industry. The Certificate in Game Design consists of three quarters that take eight months to complete. During the first quarter, students will explore the fundamentals of game design. The second quarter covers game mechanics and systems design, and the third highlights game studio roles and development. Upon completion of the program, students can expect to have solid skills in the following areas: 
Analyzing the dynamic elements of game systems
Different genres of video games and the history of games
Game monetization and implementation processes at major studios
Social and psychological dimensions of games
Agile project management techniques to build digital and non-digital game prototypes 
Through hands-on experience, students will create a game design document for their professional portfolio, and complete a game prototype and pitch it to industry executives. Students will cover all of this in just eight months at UW's Downtown Seattle campus. The Certificate in Game Design is approved by the UW Bothell School of Science, Technology, Engineering & Mathematics (STEM) and developed in partnership with the UW Bothell Digital Future Lab. UW Bothell STEM is ABET (Accrediting Board for Engineering and Technology) accredited.  The University of Washington is accredited by the Northwest Commission on Colleges and Universities (NWCCU) and is a member of the Association of American Universities (AAU). 

Seattle University, Seattle, Washington 
Seattle University's (Seattle U) College of Arts and Sciences' Art and Art History Department offers a distinctive program for aspiring animators, digital designers, and other similar artists that incorporates social responsibility, artistic exploration, and design into the curriculum. The "intensive" BA in Digital Design (DIDS) includes typography, digital imaging, graphic design, and digital media for animation, print, video, interactive graphics, sound, and the web.  Per Seattle U, "the program focuses on the creative process of art and design from concept to production." 
Students will learn through in-depth critiques, research, readings and discussions, exhibitions, internships, and hands-on workshops "within a technologically sophisticated studio environment." Software used includes Adobe Creative Suite (Photoshop, Illustrator, InDesign, Dreamweaver, Animate). 
Seattle University is accredited by the Northwest Commission on Colleges and Universities (NWCCU). 
Other Schools to Consider:
Sources 
Butler, Michael. "The Pacific Northwest Is Booming." Seattle Business Magazine. Tiger Oak Media, 22 June 2015. Web. 03 June 2017. 
Dempsey, Caitlin. "Fortune 500 List by State for 2015." Geolounge. Geolounge, 10 Sept. 2016. Web. 03 June 2017. 
"FuseFX Team Wins Emmy Award for "American Horror Story"." FuseFX. FuseFX, LA, NY, BC, n.d. Web. 03 June 2017. 
Nelson, Scott Bernard. "Oregon-based Lithia Motors Joins Nike, Precision Castparts on Fortune 500." OregonLive.com. Oregon Live LLC, 04 June 2015. Web. 03 June 2017. 
Sokolowsky, Jennifer. "The List: Top 10 Largest Public Companies Based in Washington State." Bizjournals.com. American City Business Journals, 29 June 2012. Web. 03 June 2017. 
Soper, Taylor. "Here's Why Seattle - Not Silicon Valley - Is the Gaming Industry's Epicenter." GeekWire. GeekWire, LLC, 18 Dec. 2014. Web. 03 June 2017. 
The Editors of Encyclopædia Britannica. "Northwest Region, United States." Encyclopædia Britannica. Encyclopædia Britannica, Inc., 2017. Web. 03 June 2017. 
"The PNW Is the Place to Be for Tech Jobs." Code Fellows. Code Fellows, Inc., 05 Dec. 2015. Web. 03 June 2017. 
USDA. "Pacific Northwest Region Almanac 2017." (n.d.): n. pag. FS.USDA.gov. United States Department of Agriculture (USDA), 2017. Web. 03 June 2017. 
"Washington State Has Eight Companies in Fortune 500." Bizjournals.com. American City Business Journals, 20 Apr. 2009. Web. 03 June 2017.