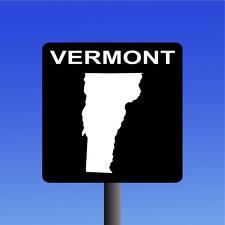 The State of Vermont is home to 24 Title IV degree-granting institutions. The Green Mountain State is one of 20 states with less than 50 colleges. While Vermont's collection of colleges is among the smallest in the U.S., they are big on quality, convenience, and flexibility. These are just a few of the reasons many of these schools rank high among organizations such as Princeton Review, U.S. News & World Report, and Forbes.
To become a Title IV school, the institution must meet five requirements established by the U.S. Department of Education. The school must (1) sign a participation agreement with the Department, (2) grant an associate's degree or higher, (3) offer a program of at least 300 clock hours in length, (4) be in business for at least two years, and (5) have accreditation recognized by the Department.
Some Vermont Title IVs expensive, while others are considered affordable. Fortunately, because they Title IV, they are eligible for a variety of federal financial aid programs. This means, even the most expensive schools are accessible to students they may need help covering tuition costs. 
Continue reading to find out which Vermont schools offer graphic design programs and how much you can expect to pay. 
Most Expensive Vermont Graphic Design Schools
Champlain College, Burlington – Tuition Information: Undergraduate $37,436 for the 2015-2016 school year.
Burlington College, Burlington - Tuition Information: Undergraduate $23,546 for the 2014-2015 school year.
Vermont College of Fine Arts (VCFA), Montpelier - Tuition Information: Tuition Information: Graduate graphic design program $22,365 for the 2015-2016 school year. 
Least Expensive Vermont Graphic Design Schools
University of Vermont, Burlington – Tuition Information: Undergraduate residents $14,664, nonresidents $37,056 for the 2015-2016 school year.
Castleton State College, Castleton – Tuition Information: Undergraduate residents $10,248, nonresidents $25,656 for the 2015-2016 school year. 
Lyndon State College, Lyndonville – Tuition Information: Undergraduate residents $9,984, nonresidents $21,384 for the 2015-2016 school year.
More Vermont Graphic Design related programs to consider:  
Vermont Graphic Design Scene
Vermont is home to 5,250 professionals working in Arts, Design, entertainment, Sports, and Media occupations. More than 500 are graphic designers earning an average of $46,810 per year, up from $42,920 in 2008. Depending on education level, experience, company, location, industry and more, Vermont-based graphic designers can make much more or much less than the state average. Popular industries for Vermont graphic designers include advertising and public relations, publishing, and printing and related services. Just a few employment options include:
Brandthropology, Inc., Burlington
Design Solidarity, Burlington
Four Nine Design, Burlington
FUSE, Burlington
HARK, Burlington
HMC Advertising, Richmond
JH/DSGN, Burlington
KSV, Burlington
Lincoln Brown Design, Burlington
Marketing Partners Inc., Burlington
Mt. Mansfield Media, Colchester
Shadow Productions, Burlington
Shark Communications, Burlington
Spike Advertising, Burlington
Stride Creative Group, Burlington
Subatomic Digital, Williston
Vermont Design Works, Winooski
Vermont is home to 626,500 residents. Nearly 100,00 residents live in major cities such as Burlington, South Burlington, Colchester, and Rutland. In addition to having the most active art and culture scenes (Burlington alone is home to the Burlington Flynn Center for the Performing Arts, Vermont Symphony Orchestra, University of Vermont Fleming Museum, and Burlington City Arts), these cities offer some of the best job opportunities for graphic designers. 
Awesome Animation Fact: In 1958, Warner Bros. released Knight Knight Bugs. Produced by Isadore "Friz" Freleng (better known as I. Freleng), the film won the Oscar for Best Animated Short Film (1959).