Virginia is home to 129 Title IV degree-granting institutions. Virginia is one of only 16 states with more than 100 Title IV schools. Many of the state's Title IVs make the list of best schools each year. College ranking organizations such as Princeton Review and U.S. News & World Report release their own lists each year, but they use a similar formula to determine which schools will make the cut. They assess factors ranging from faculty resources to graduation and retention rates.
The U.S. Department of Education considers a variety of factors as well when determining if a school will be granted Title IV status. Each institution must meet five requirements. The school must (1) grant an associate's degree or higher, (2) offer a program of at least 300 clock hours in length, (3) have accreditation recognized by the U.S. Department of Education, (4) sign a participation agreement with the Department, and (5) be in business for at least two years. The Department evaluates each schools program offerings and accreditation status prior to renewal.
Many Title IV schools in Virginia offer excellent programs for aspiring artists and designers—tis includes animators. Some are considered affordable, while others may be considered expensive. Fortunately, Title IV schools are eligible for federal financial aid programs, which makes them more accessible to students with financial need.
Continue reading to find out which Virginia schools offer programs for aspiring animators and how much you can expect to pay.
Most Expensive to Least Expensive Virginia Animation Schools
Regent University, Virginia Beach - Tuition Cost: Undergraduate $15,900 for the 2015-2016 school year. 
Virginia Polytechnic Institute and State University (Virginia Tech), Blacksburg - Tuition Cost: Undergraduate residents $10,496, nonresidents $26,536; Graduate residents $12,126, nonresidents $24,388 for the 2015-2016 school year.
Virginia State University, Petersburg - Undergraduate residents $5,022, residents $14,556 for the 2015-2016 school year.
More Virginia Animation related programs to consider:  

Request info
Selected Campus Locations:
Selected Programs: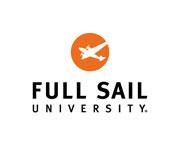 Request info
Selected Campus Locations:
Virginia Animation Scene
Virginia is home to 47,510 professionals working in Arts, Design, Entertainment, Sports, and Media occupations. Of this large group, 410 are salaried multimedia artists and animators averaging $62,260 per year. They work in television and film, advertising, game design, education and more. Just a few employment options include:
Costa+Designs, Virginia Beach
Hello Studios, Lynchburg
ImageWorks, Chantilly
Otto Design & Marketing, Norfolk
Stimulus Advertising and Web Design, Lynchburg
Studio Kinate, Fairfax
The Martin Agency, Richmond
TriVision Studios, Chantilly 
While employment opportunities are available across the state, a greater number of opportunities can be found in larger cities. Virginia Beach, Norfolk, Chesapeake, Arlington, Richmond, Newport News, Alexandria, and Hampton are the state's largest cities.
Awesome Animation Fact: Did you know that more than 1 million drawings were needed for the popular Disney film The Little Mermaid (1989)? Well, all of that hard work paid off. With a budget of around $40 million, the film went on to earn more than $211 million worldwide along with two Oscars for Best Music, Original Song for "Under the Sea" and Best Music, Original Score.